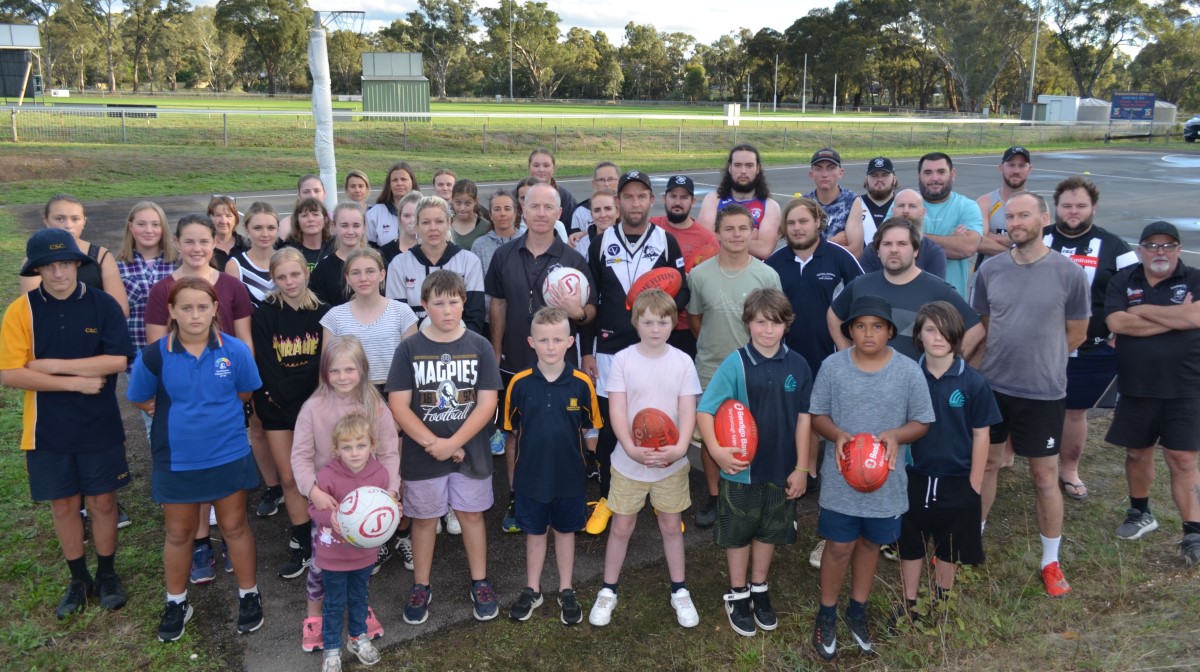 Campbells Creek Football Netball Club looks set to be forced into recess for 2021.
The historic club was in the media spotlight last week as it urged the Maryborough Castlemaine Football Netball League to allow its football and netball teams to play despite the club being unable to field a senior football side.
The club also faces almost $10,000 fines as it is unable to field four of its 12 sides.
Creek had one last throw of the dice on Monday evening when it was scheduled to once again meet with the MCDFNL executive to urge the league to allow their sides to play in 2021 and waive the fines to enable them to rebuild.
Campbells Creek FNC junior netball coach, keen netballer and mum May Pratt said the fact that the club was facing recess after a year sidelined due to the pandemic was incredibly disappointing.
The club was in a strong position at the start of the 2020 season but unfortunately COVID saw the season cancelled. They have since lost players to work and other commitments.
"This is a grassroots league, not the AFL or VFL, we are asking the league to allow our sides to play and waive the fines to give us a chance to regroup and rebuild and come back stronger in 2022," Ms Pratt said.
"In light of the isolation everyone faced in 2020 during the lockdowns, the importance of sport is more critical than ever for physical and mental health and wellbeing and our local club provides community, friendship and camaraderie.
"It's not about money. It's about people having a chance to play sport and have social connections."
Campbells Creek FNC netball coach Darren Baker said it was too late for their players to join other clubs.
"The other local clubs have got their players and they won't want more as this will give their current players less game time so our players will be sidelined for another 12 months," he said.
Campbells Creek FNC football coach Brent Bogaski said the Bendigo Football Netball League allowed the Kyneton Football Netball Club to play 12 months without a senior side and that allowed them the chance to rebuild.
"We are simply asking for the same opportunity. There are a lot of clubs who are struggling to field sides. We are not alone. The MCDFNL should be waiving the fines for these clubs too in light of the hardships faced as a result of COVID and letting us all play," he said.
"The league says other clubs will be disadvantaged at the gate if we do not have all teams represented. However, fellow clubs will receive no income at all if there is a full bye in the fixture in the absence of our sides. They would be better to receive the income and match play from eight sides then none at all," Ms Pratt said.
If you'd like help secure the future of the 157-year-old club and help them rebuild you can make a donation to their GoFundMe campaign 'Help Save Campbells Creek Football Netball Club' at gofundme.com