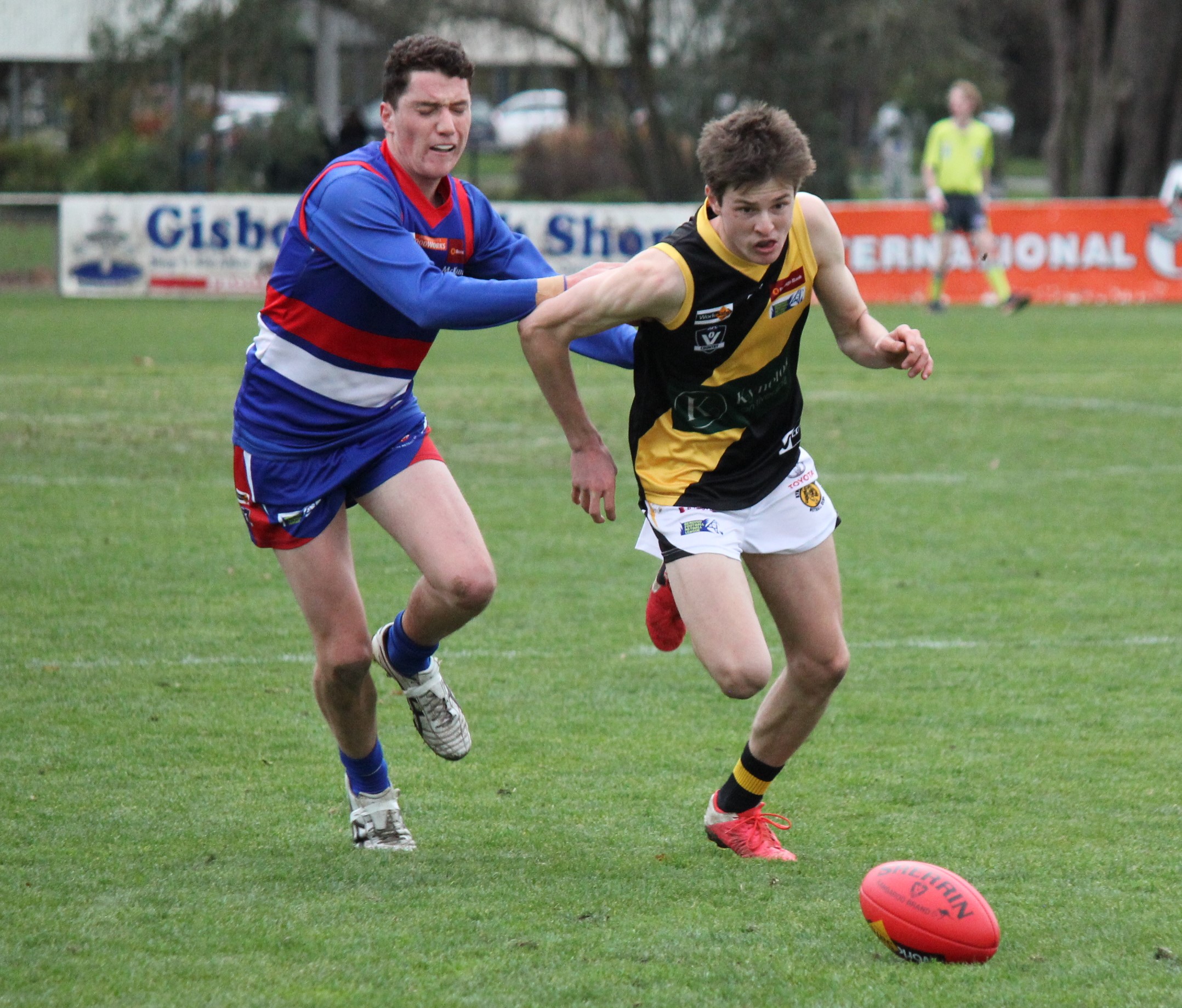 Where there's a will there's a way! This is how a 'no spectators' Bendigo League fixture between Gisborne and Kyneton was staged at Gardiner Reserve on Saturday.
Gisborne teams proved too strong in both football and netball right across the board against the Tigers, with the decision to rejig the fixture and stage the matches there hammered out late last week.
"The path this year will be difficult at times, but after a COVID-decimated 2020 season, our clubs and the Bendigo League are eager to support our players, who just want to play," the league stated.

Gisborne and Kyneton, the southern-most clubs, were hardest hit with the short-term (hopefully) COVID restrictions banning travel for more than 25 kilometres for anyone in the metropolitan area. Both clubs have plenty of players living in the metropolitan area.
"It's a good outcome for both clubs," Gisborne Football Netball Club president John Wood said at Gardiner Reserve on Saturday.

He praised the Bendigo League board for listening to the proposition to meet the needs of the two southern most clubs and enable football and netball to go ahead.
An overall aim is to ensure each club plays all others at least once this season.

Wood said a considerable number of country leagues did not play over the Queen's Birthday weekend.
Wood and his Kyneton counterpart Hayden Evans were in agreement this was not ideal, but it was a practical way out.
There may have been very different senior and reserves football teams on the field – Gisborne having 12 regulars and Kyneton 17 missing from their two teams due to the travel restrictions.
But devoid of spectators, with strict control on any 'outsiders' wanting to enter the ground, eight matches (five netball and three football) went ahead in fine, cool conditions.

Woodend-Hesket provided five footballers to enable Kyneton Reserves to field a team, a gesture much appreciated.
The home club has considerable depth on its football playing list, and some of the topliners were still in action on Saturday.
Kyneton's senior footballers have been hard hit by injuries this season; captain Hamish Govan is still sidelined with a bad leg injury and it may be six weeks before he can return to the playing field.

ALWAYS IN CONTROL

The main football match was one where the home side simply had too much depth in talent, despite the Tigers producing some good passages of play, and defending strongly when under siege at times.
Home ground knowledge was evident with forwards knowing how to create and lead to space.
Dangerous forwards Pat McKenna and Jack Scanlon each finished with five goals, and a 55-points lead at half time was converted into a 100-point victory with eight goals in the last term.

Both clubs are looking ahead, and respective coaches Rob Waters (Gisborne) and Paul Chapman (Kyneton) acknowledged playing at Gisborne had been a way out of a predicament for the league.
"Over 60 players, many young kids, were really pleased to be able to play footy today," Waters said.

Three players debuted in the top Bulldogs' side and received a warm welcome from teammates.
Chapman said the process of lifting the Tigers up the ladder was not going to be achieved overnight.
"We should learn a lot playing against top teams over the next three rounds," he said.

The Tigers are home to unbeaten ladder-leader Sandhurst on Saturday, whole Gisborne hosts down-the-ladder Maryborough and will be looking for a percentage boost.
Now third on the ladder, the Bulldogs are well aware of the importance of being able to finish in the top three at the end of the home and away season.
Wood believes the club has not yet been able to field its strongest side this season due to injuries and unavailability.
Kyneton is hoping for a big turn-up of supporters at the Showgrounds on Saturday.