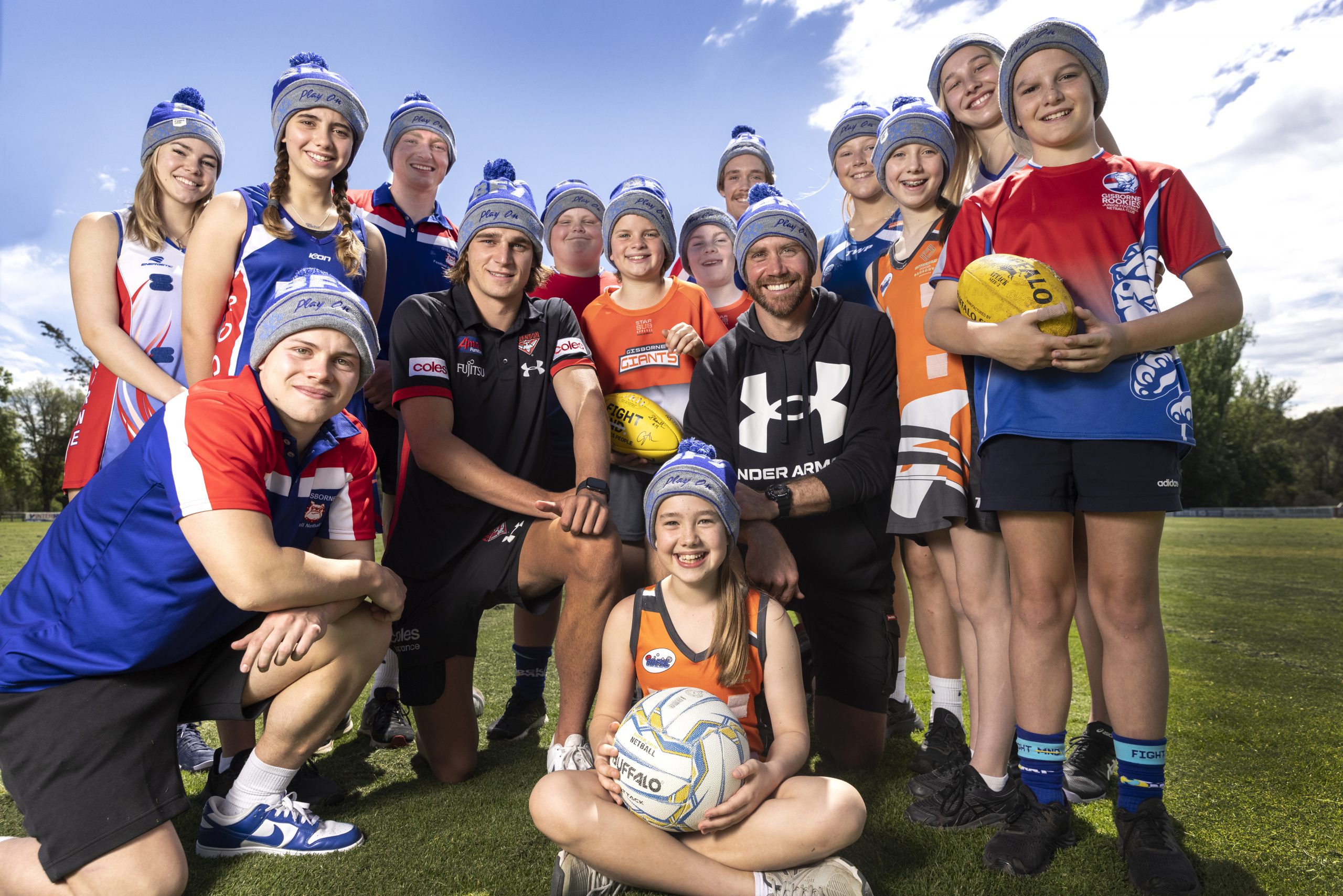 Against the odds, Gisborne Football and Netball Community, and importantly its sponsors and partners, has raised a huge amount to go to the Fight MND charity in the ongoing battle to try and find a cure for motor neurone disease.

The $104,700 record breaking tally for the 2021 season campaign selling thousands of special beanies was revealed at a special ceremony at Gardiner Reserve on Thursday.

The Bulldogs' spirit has again been epitomised for the third year in a row, and Golden Bulldogs chairman, Darren Ponton, said he and the coterie would like to acknowledge the efforts of the Gisborne Football and Netball Club, Gisborne Masters Football Club, Gisborne Giants and Gisborne Rookies junior football netball clubs.

This is the third year the Gisborne Football and Netball Community has united to fight MND. In the first year an inspiring $42,000 was raised, and this soared to $88,880 last year despite COVID-19 wiping out the season.

The $104,700 tally breaks Gisborne's own record for a football-netball community and tops the tonne for the first time.

"It could have been even bigger had COVID not put an end to the planned game day which promised so much fun and family engagement – also to wear the beanies and socks with pride and sell even more," Mr Ponton said.

In 2019 the original target was to sell 500 beanies, and this became 1000 as interest spread, with 2000 eventually being sold.
Each year a new beanie is designed with limited numbers produced.

Last year, despite COVID and no matches at all, 4444 beanies were sold largely through sponsors and supporters.

There was a master plan for 2021 but COVID disruptions arose again, with the scheduled junior game between Giants and Rookies postponed four times.

"It's been all about the Gisborne community coming together for a great cause.

"This partnership between the clubs, supporters, sponsors an Fight MND is one that we hope continues to break records each year, whether in adversity or not," the Golden Bulldogs chairman said.

Foundation fundraising initiative coordinator, Dale Pemberton, endorsed this outlook.

CEO of Fight MND, Fiona McIntosh, was thrilled with the tremendous effort from Gisborne.

The obligatory giant cheque was on display, and among those present was Essendon Football Club's senior coach Ben Rutten whose sons Jack and Bernie play football at Gisborne, and Harry Jones, former Gisborne teenage star now on Essendon's senior list.

"Year after year, we are blown away by the support and enthusiasm of the Gisborne Football Netball Community and cannot thank them enough for their outstanding contribution to the fight against MND in 2021," Ms Hamilton said.

"Research is expensive and takes time, but with the support of the whole Fight MND Army, we are able to make targeted investments in research to find effective treatments and ultimately a cure for MND.

The efforts of former AFL star football and coach Neale Daniher, who is still courageously battling the ravages of the disease, has done much to lift public awareness and led to millions of dollars being donated in recent years.

Rutten said it was tremendous to see the support generated for such a worthy cause at local level.