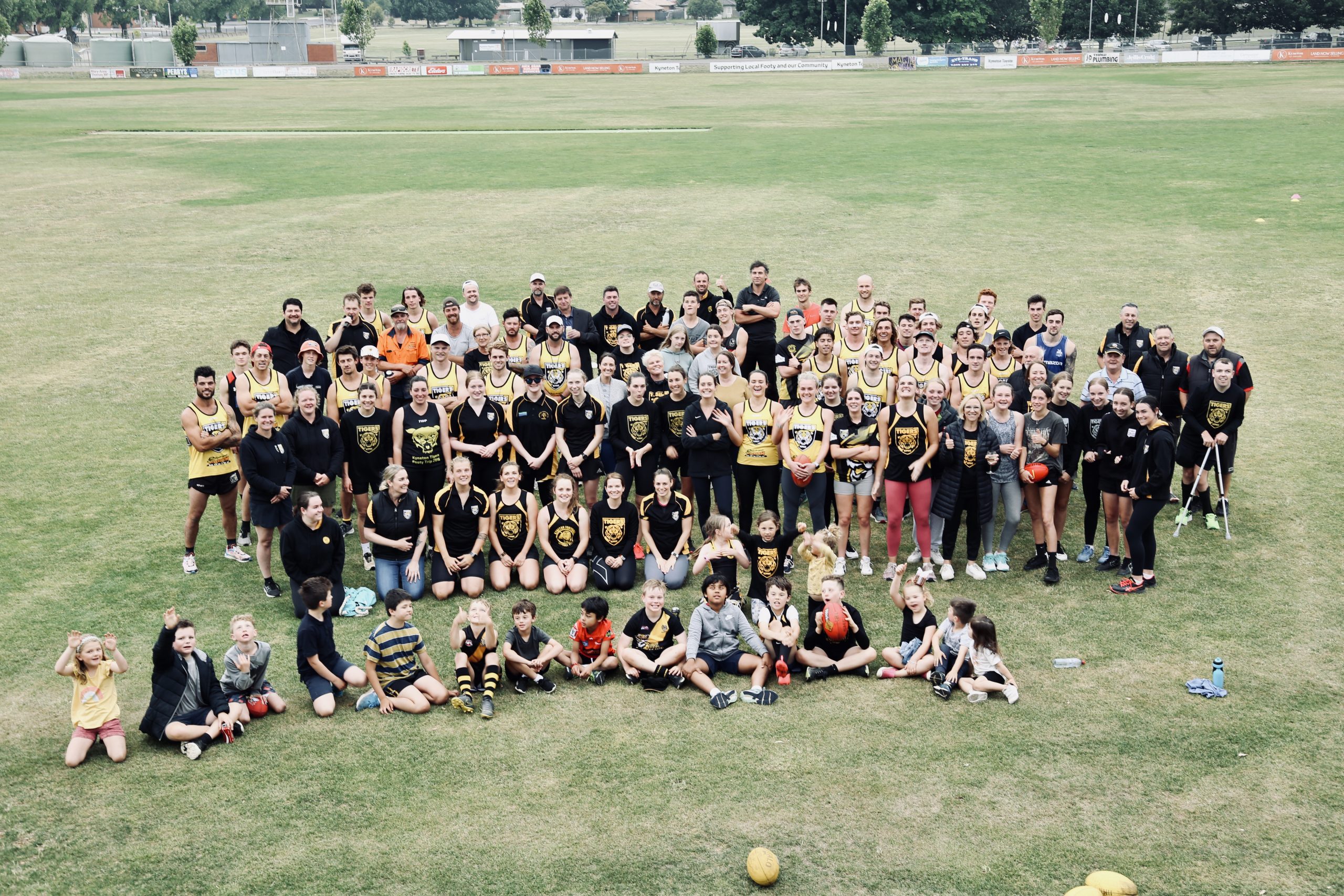 Kyneton Football Netball Club has been awarded the winner of the 2021 AFL Victoria Community Award Club Inclusion due to the club's incredible work in the disability and LGBTQIA+ space.

The Community Awards were presented via a live Facebook event last week to acknowledge the important role that community members state wide play in the growth and sustainability of grassroots football.

KFNC, with the help of the Macedon Ranges Shire Council, fielded a Football Integration Development Association team in 2021 – a huge achievement given the next closest FIDA team is an hour's drive away.

The club, with the help of major sponsor HomeCare Repair, was able to provide the necessary equipment required to ensure all players looked the part.

President Hayden Evans said the club was extremely proud to win the award and of the path it was on.

"We want to do everything to engage everyone in the community and that meant putting in resources," Evans said.

"We want to be a 'one club' town, and to do that, you have to engage everyone."

In addition to FIDA, the Tigers hosted their first Pride Cup event and had the influential AFLW Darcy Vescio speak to a large crowd while focusing on the equality and fairness at the club, which was shared with the community in true Tiger Tribe style – with passion, energy and fun.

With this year starting to wind down, the Tigers are now focused on 2022 and have begun netball and women's football trials.

Anyone interested in playing women's football is welcome to attend 'come and try' days on December 8 and 15 at Sacred Heart College Oval Kyneton.

Women's football director, Eloise Forbes, said the KFNC Senior Women's team had been going from strength to strength in the last couple of years despite pandemic disruptions.

"We definitely see our team not only living, but really driving those values around inclusion, so if you're 16 or over and want to be part of a great group of players of all levels of experience, come along to a session or get in touch for a chat," Forbes said.

For more details and to register, go to www.kynetonfnc.com/womens

Netball trial are currently under way for all grades. For registration and information, go to www.kynetonfnc.com/netball

TIGERS ELECT OFFICE BEARERS
Kyneton Football Netball Club elected its office bearers for season 2022 at its recent AGM.

Returning to the president's role is Hayden Evans, with support from vice-president Travis Prendergast, treasurer David Yunghanns and secretary Vini Pinto.