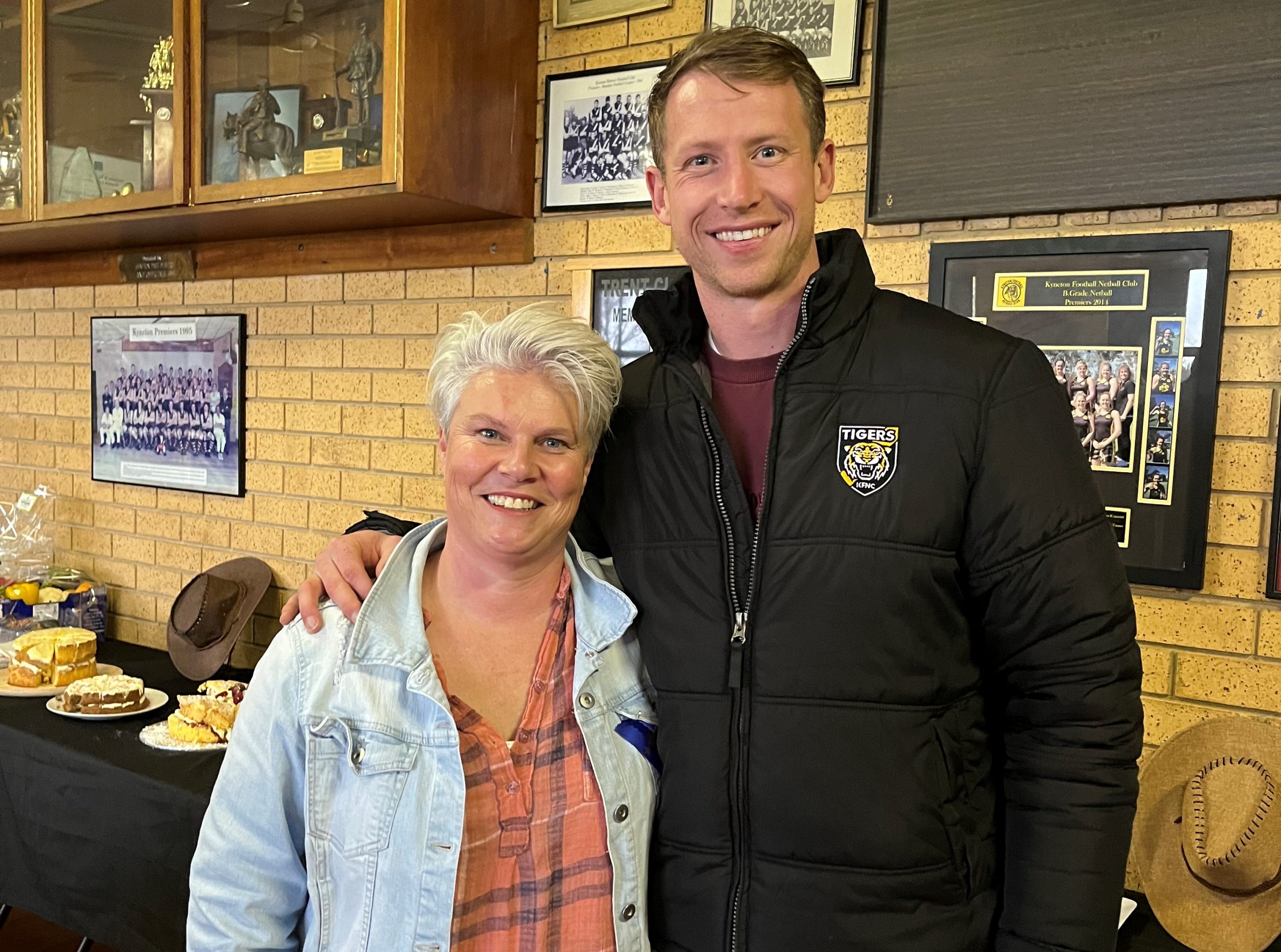 Co-captain and three-times premiership player Dylan Grimes is expected to play his 200th match for Richmond this week.

Grimes, who successfully balances his football career with operating a farm, vineyard and restaurant enterprise in the Macedon Ranges, admits he is already thinking about life after AFL football.

The tall, highly rated intercept defender was the key guest speaker at Kyneton Football Netball Club's special 'Rural Round' celebration on Saturday, and provided a fascinating insight into football at the top level, and what his future may hold.

Former Kyneton club president Rob Waters was compere, and Grimes freely answered audience questions in the warmth of the social rooms.

Grimes said he was very keen about local football … "I can't wait to pull on the boots and play local football."

He triggered applause by stating Kyneton Tigers and Richmond Tigers seemed to be a good fit.

Grimes is presently contracted to Richmond, but is realistic about the time eventually arriving when he leaves.

With 80 acres and a vineyard and Mount Macedon Winery and restaurant to operate, Grimes and wife Elisha are firmly entrenched in the area, hoping to expand the enterprise further.

Grimes outlined how times had been tough for business during COVID, and praised his loyal staff for being very flexible.

The vineyard was first established in 1989, and further plantings have taken place, and are planned, with Grimes admitting that links to the country and life as a farmer really appeals to him.

Recruited from Hurstbridge in 2010, Grimes is one of five brothers who have also played football.

Grimes is clearly passionate about chasing excellence, both in the vineyard and the winery/restaurant, as well as on-field with Richmond.

Invited to reveal something not generally known about Tigers' champion Dustin Martin, he stated 'Dusty' was extremely loyal, and was a tremendous motocross rider, perhaps good enough to have raced competitively.

As co-captain, Grimes is devoting maximum endeavours to see Richmond makes the finals this season.

Waters thanked him for his insight, and called on the audience to "Put your hands together for a future Kyneton captain".

The speaker was presented with a Kyneton FNC jacket, and spent time conversing with various individuals; at the time Kyneton was trailing Sandhurst, before staging a memorable last-quarter comeback.