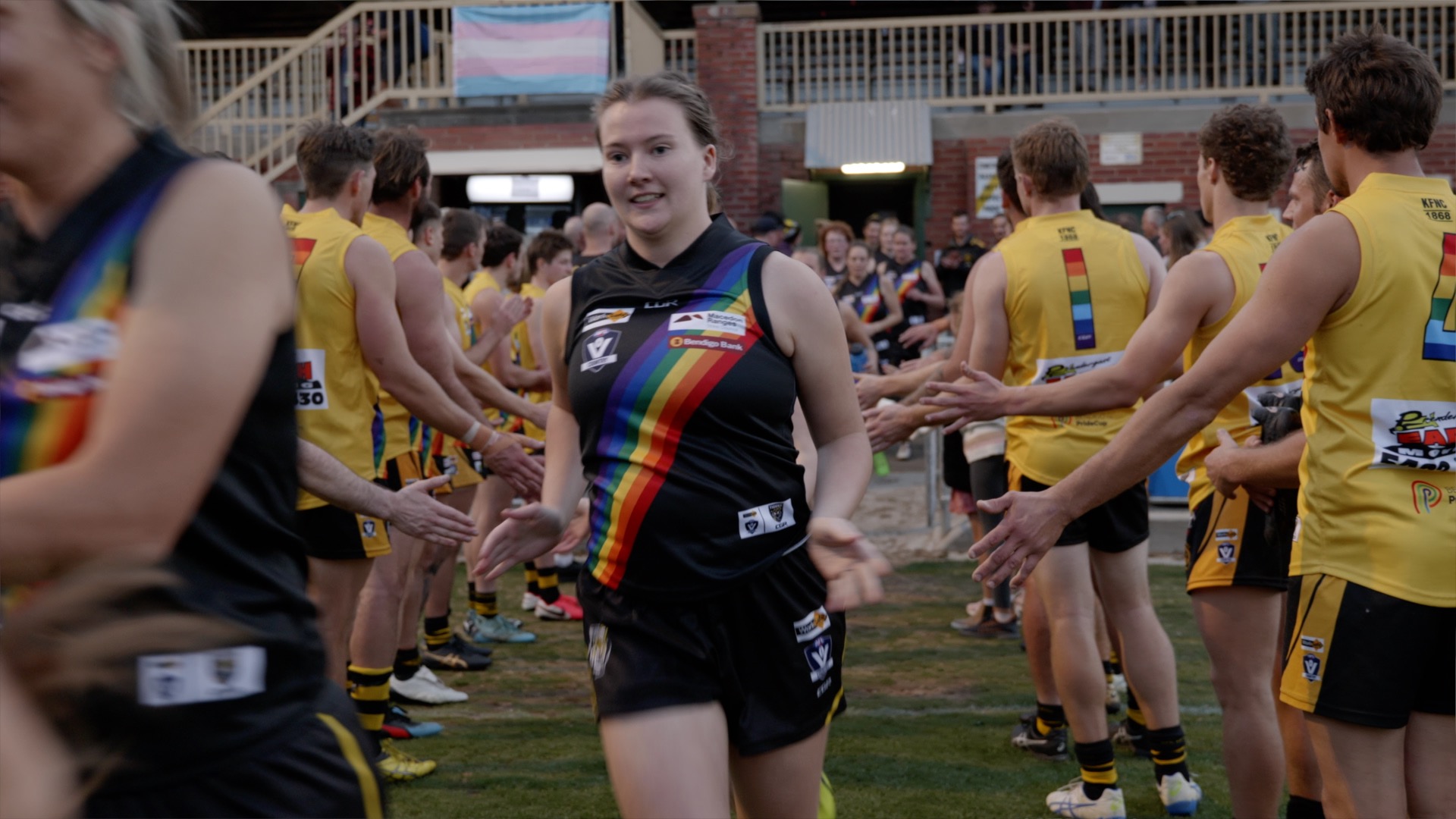 Diversity and inclusion need to be present in every level of sport, and Kyneton Football Netball Club knows just how important it is within their community.

A Pride Round function for the community at the Kyneton Showgrounds next Saturday will spread the message of inclusion and diversity.

The Pride Round celebrates inclusion in sport for those who identify as lesbian, gay, bisexual, transgender, intersex and queer (LGBTIQ).

The first game kicks off at 10am with the U17 netballers and finishes at 5.15pm with the Senior Womens Football team.
This year's match sees Kyneton take on Castlemaine at the Kyneton Showgrounds with nine teams involved in the round this year; who will take home the Pride Cup for 2022?

KFNC aspires to develop a framework for achieving excellence, for both players and coaches. The goal is to build from the ground up an inclusive, diverse and welcoming football netball club that fosters all levels of play.

Jason Ball, co-founder of Pride Cup Australia, said Pride Cup had made strong progress in netball and the AFL, had inspired a national Pride Cup match between St Kilda and Sydney Swans, as well as events in other leagues, but more needed to be done at every level.

"A lack of diversity in sport has a severe impact on young Australians, and sees them self-select themselves out of the wonderful range of sports that are available in our communities," Ball said.

"The other negative of this equation is that Australian sports end up missing out on great talent."

The Rainbow Network supports Pride Cup by providing pre-match diversity and inclusion training to players from both teams.

The speaker for the Pride Round is participation coordinator at AFL Victoria and LGBTQ+ community leader and advocate, Rebecca Herft.

The free Pride Round event is being held June 18 at from 12-2pm at the KFNC home ground club rooms.
Doors open at 11.45am. Pride Cup Presentation at 7.30pm followed by entertainment at 8pm by the wonderful Cassidy La Crème.