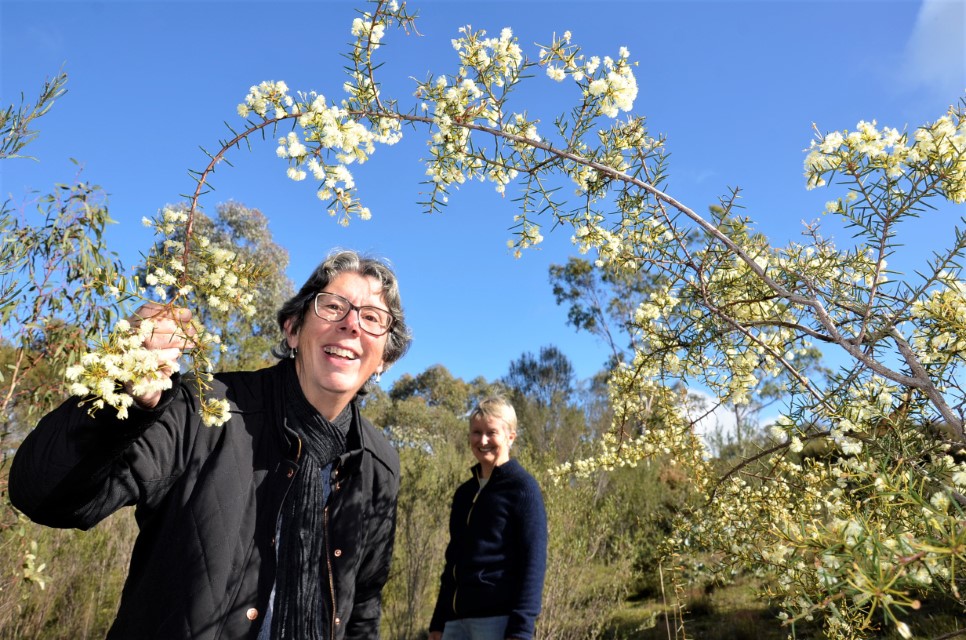 Maldon Urban Landcare has reason to feel well pleased with itself this week after being named among the local groups to secure some grant dollars through Mount Alexander Shire Council's latest round of community grants funding.
All up, 16 successful local groups and organisations have secured a grant – sharing in close to $48,000.
Announced at last week's council meeting, they range from a volunteering and mentoring initiative run by Castlemaine's Windarring, to first aid kits and cross country improvements for Castlemaine Pony Club.
Maldon Urban Landcare Inc has received a $1948 grant to help encourage locals to garden with indigenous plants.
"We're going to develop a brochure listing local native species of plants that occur in the bush here to try to encourage people to include natives in their gardens," the group's secretary Bev Phillips said.
"As our climate gets drier the prediction is that in 50 years we'll have the climate of Dubbo.
"The advantage in using local species is that they're use to dryness so you don't have to keep watering them."
Bev said the new brochures would list a wide variety of local indigenous plant species, from ground covers and creepers to shrubs and trees, and would also list places to obtain them and tips to plant and care for them.
"We will distribute them to all of the Maldon households through the post and we'll also have them at the Visitor Information Centre and include them in welcome packs for new residents," she said.
"Planting natives helps to support the native birdlife and everything else – the lizards and insects."
Other projects to receive a grant include upgrading equipment at Maldon Museum and Archives to protect and preserve their collection, an environmental dam rehabilitation project run by Chewton Bushlands and equipment to support Able Radio, a program of MAINfm.
Others include a literacy project for the Castlemaine Child Care Co-operative, new equipment for the Nuggetty Land Protection Group and a Castlemaine Goldfields Football Club initiative supporting social non-organised sport for adults.
Mount Alexander Shire Council received 24 funding applications that faced a rigorous assessment process.
Groups who missed out this time are encouraged to reapply for the next round of funding that opens in July.
A list of the newly funded projects is available on the Community Grants section of council's website.