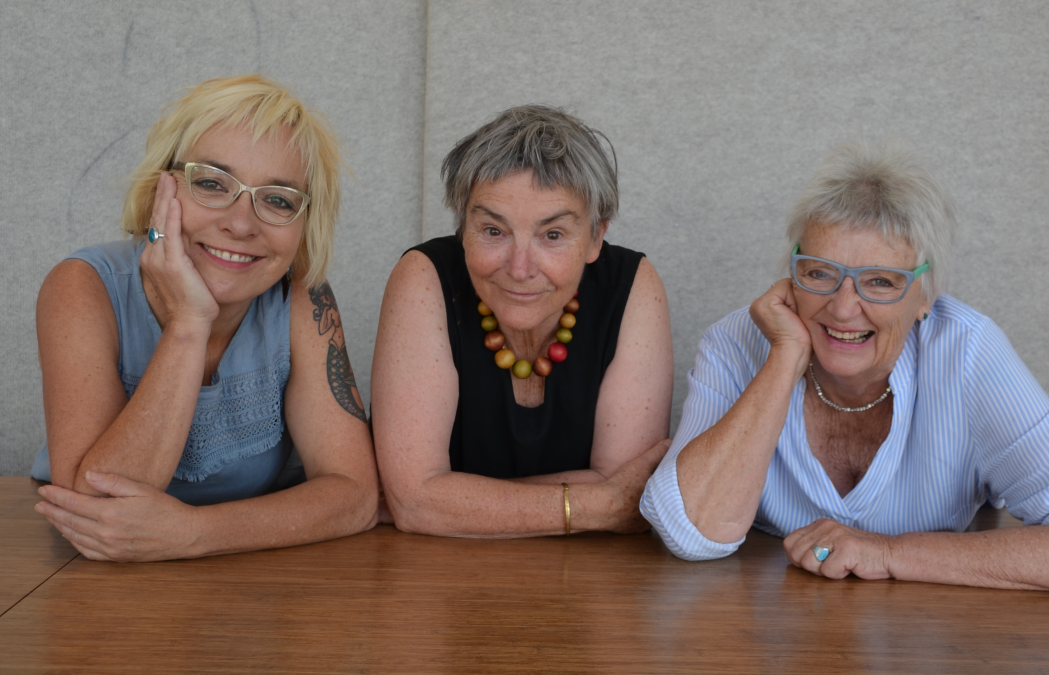 Castlemaine's latest At Home Phee Broadway Theatre residency kicks off today and will explore the dark themes of 1881 play Ghosts by 19th century Norwegian playwright Henrik Ibsen.
In this unique residency, three women explore their lives and culture in these horrific times and find connections to Henrik Ibsen's amazing play and the echoes of ghosts that rule us from humanity's past.
The three-week residency under the banner Something Wicked Comes will feature respected local performers Sue Ingleton, Bev Geldard and Bridget Haylock of Pricking Thumb Collective, which brought audiences the sell-out new comedy Frailty written by Ingleton in 2017.
In Ghosts, death has finally freed Helene Alving from her philandering husband, but her trials are far from over. Having inherited syphilis from his father, her disturbed son is smitten with the Alvings' maid, who has a secret connection to the family. Ibsen's play is a scathing commentary on 19th-century morality.
The talented local trio have been rehearsing scenes from the famed play for the last 12 months but told the Express over time their work Ghosts in the Kitchen has evolved and developed into something very different.
"During our bi-weekly catchups we found ourselves rehearsing and then going on to chat about our lives and the happenings of the world and in turn drawing comparisons between characters and storylines in Ghosts," Bev Geldard said.
"It occurred to us that this was quite a fascinating way to explore the work."
As a result, the actors have decided to hold a series of screenings of 1987 film Ghosts in the Kitchen starring the incomparable Judi Dench to introduce their audience to the story.
They will then stage a one-off performance on February 21 where they will perform scenes from the play, delve into conversations about how these issues reverberate today and even invite some interaction from the audience.
Ingleton thanked Mount Alexander Shire cultural development officer Vicki Anderson for making the residency opportunity possible.
"It's wonderful to have access to this fantastic local venue to play for three whole weeks! Vicki has been amazing. She has really encouraged us to push the boundaries and widen the scope of our concept," she said.
"Technician Simeon Roberts will be providing some lighting and sound cues along the way, but it will be free flowing and will run for approximately 70-80 minutes."
Community members keen to be part of the innovative concept are urged to catch the film at the Phee Broadway Theatre today, February 4 from 2pm; Wednesday February 5 from 2pm; Thursday February 6 from 6pm; or Monday February 17 from 7 pm. Entry is by gold coin donation.
The production Ghosts Between the Lines, An Exploration will take place on Friday February 21 from 7pm-9pm. Entry is $5.
The actors will also be presenting a couple of fully booked Senior Schools' playshops with students from Castlemaine and Macedon on February 10-12.