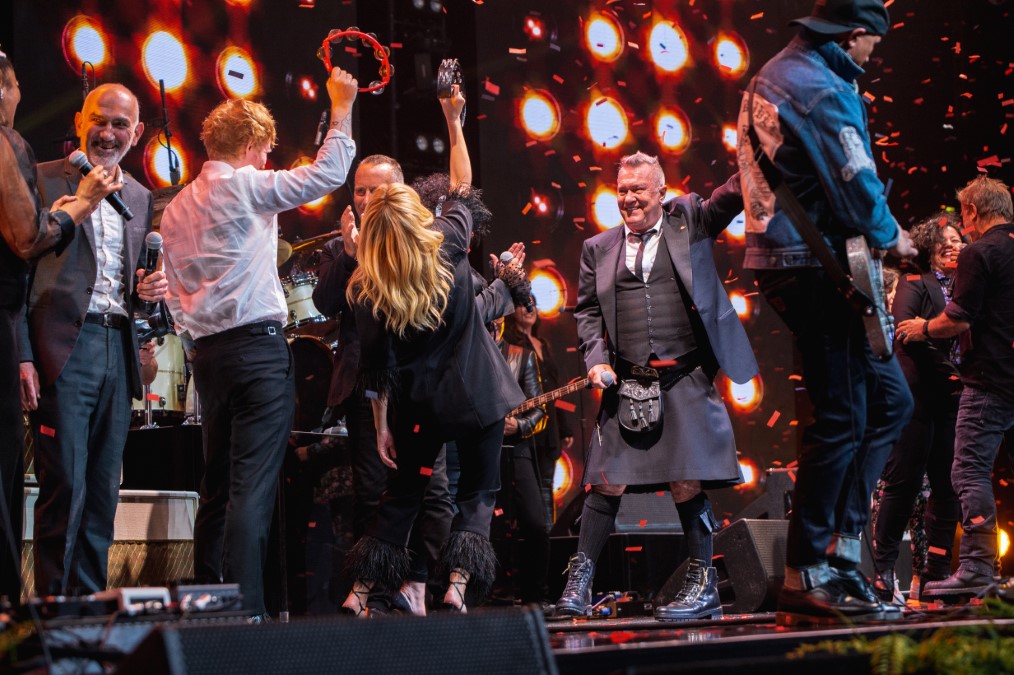 Rod Laver Arena hosted its first live music in more than a year last Wednesday night, and it was in honour of Macedon Ranges' own Michael Gudinski.
A long list of stars gathered to pay tribute to the godfather of Australian music at a state memorial attended by 7000 people including Jimmy Barnes, Tina Arena and Kylie Minogue.
Gudinski died peacefully in his sleep earlier this month aged 68.
His career in music spans decades and includes founding the Mushroom Group in 1972 at just 20 years of age, which flourished into Australia's largest independent entertainment group and released some of Australia's most iconic albums.
Gudinski will be forever remembered for unwavering passion and as a fearless advocate of home-grown music and entertainment. A resident of Mount Macedon since 1987, he made it one of his missions to bring concerts to Hanging Rock.
Macedon Ranges Shire Council will send its condolences to Gudinski's family in recognition and appreciation of economic benefits to the community in his pursuit of concerts at Hanging Rock Reserve.
At council's ordinary meeting last week, Cr Rob Guthrie recalled a key moment in Hanging Rock's history when he served as Macedon Ranges' mayor in 2010.
"Michael Gudinski told me he had approached many past mayors about having concerts at Hanging Rock but that it hadn't happened…I told him that it would happen in my year as mayor…and it did," he said.
Marking the first of many events to follow, the Leonard Cohen concert was a sell out and fulfilled a long-held dream of the music promoter.
"That night Michael gave me a big hug in front of 12,000 people and said, 'We did it!', and we certainly did," Cr Guthrie recalled.
"I'll never forget that night or the effort that was put in by all council staff to make it happen."
Hanging Rock has since hosted nine major concerts including Cold Chisel, Bruce Springsteen, Midnight Oil, and, most recently, Elton John. Some of these artists were among those to contribute heartfelt messages to the state memorial service, honouring the music legend.