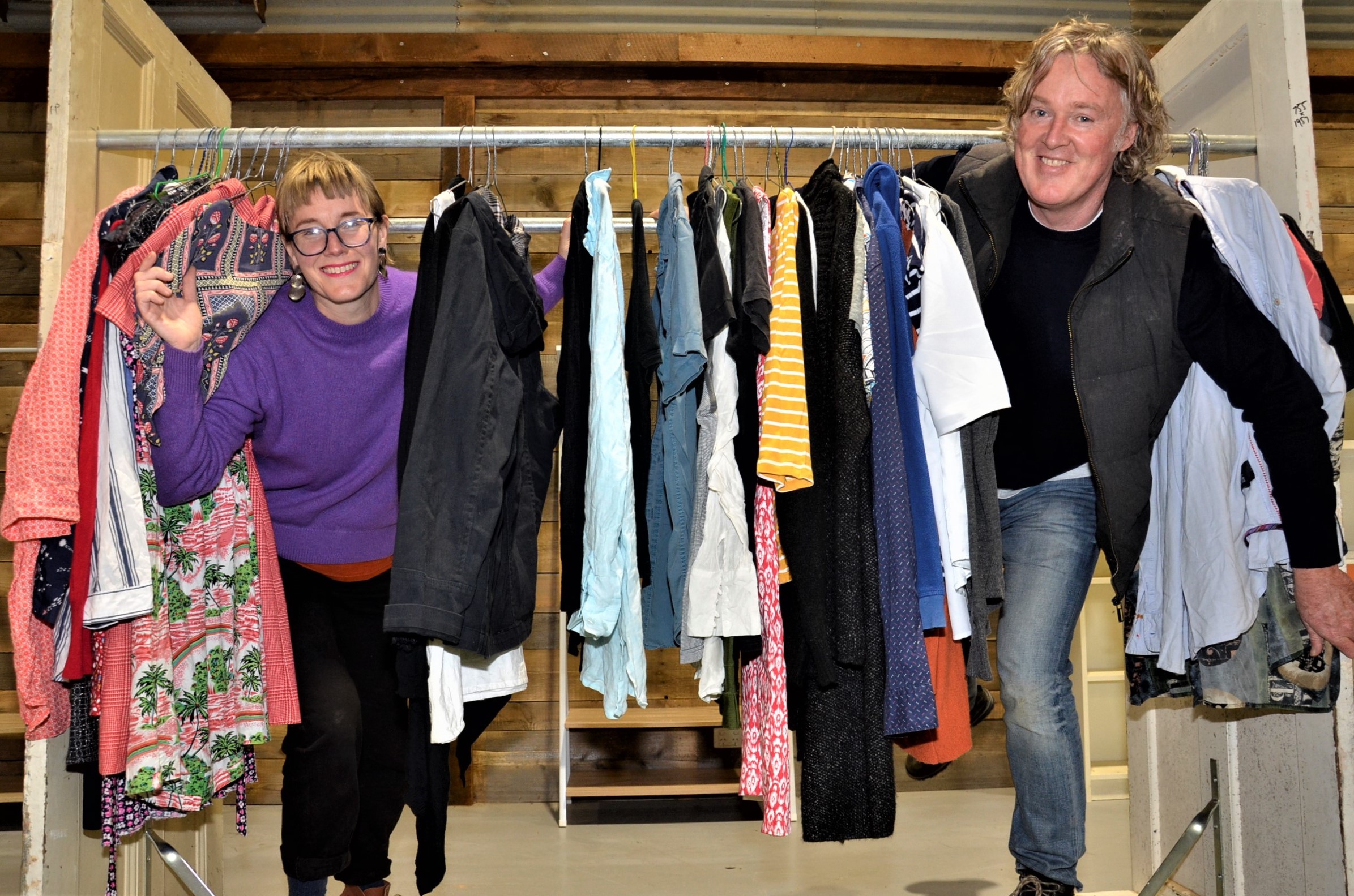 An op shop with a focus on funding local natural environment projects will open its doors in Castlemaine this Friday.

Named The Good Op Shop, the not-for profit will be fittingly based at the Salvage Yard, with a re-use and re-purpose focus.
"The Castlemaine community has been such a great supporter of both environmental action and op shops," co-founder Tiffany Inglis said.
"And we feel there is a great opportunity to bring the two together and raise money for nature projects, especially community driven activities that need that extra bit of support."

The op shop will provide more ways for the community to donate clothing, bric-a-brac, books and toys.
Donations will be accepted at the shop on Fridays and Saturdays and The Good Op Shop trailer will be parked around town on Sundays, for those looking to do a weekend clean out or who aren't able to donate during the week.

"We want to keep as many things out of landfill as possible," said Chris Cook, the other co-founder.
"Waste avoidance and reuse will be an important part of what The Good Op Shop does."

The new shop is also seeking volunteers for sorting and customer service.
"We'd love to have people come and get involved with the shop. We are looking for volunteers Thursdays (to help sort all the donations) and Fridays and Saturdays to serve customers and to have a cup of tea with us!" Tiffany said.

The founders said the new op shop also had a strong focus on young people and upcycling.
"It'd be great to create a space where young people feel comfortable to come and be involved in conservation and to have the opportunity to shop and learn new ways to re-use items headed for landfill," Chris said.
"We'd like to hold upcycling workshops and have school groups come in and learn about the waste cycle and ways we can do more with what we've already got."

The Good Op Shop will open for the first time on June 11 from 10am to 4pm at the Salvage Yard (4 Lewis Drive, Castlemaine).
The shop will initially open on Fridays and Saturdays. Follow The Good Op Shop on Facebook: facebook.com/thegoodopshop