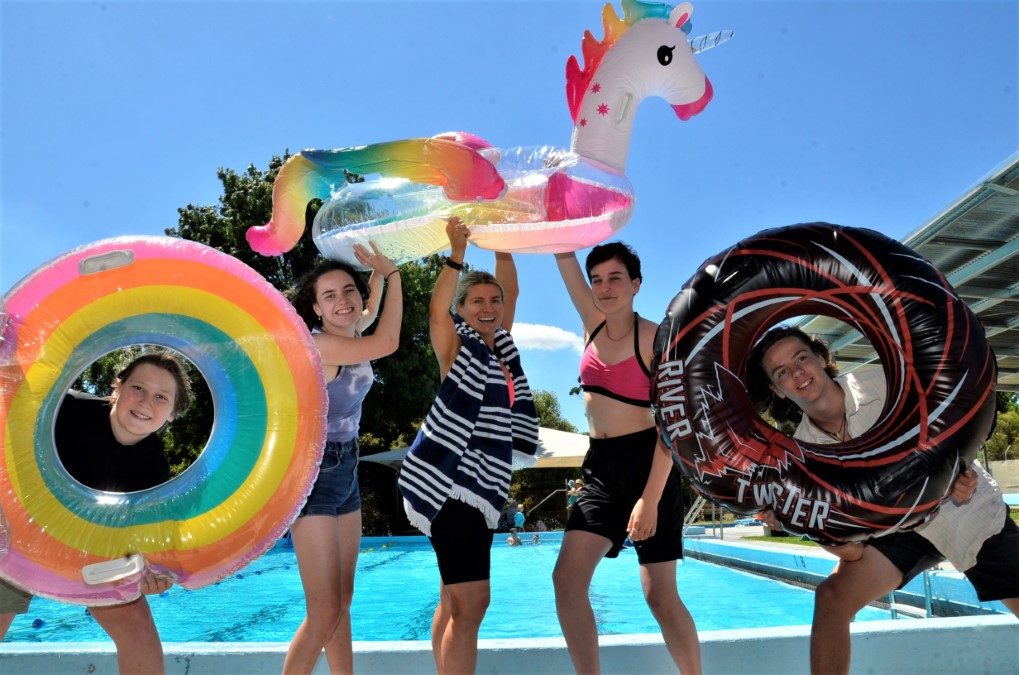 Poolside is looking like the place to be for the rest of summer – particularly if you're young and local.
Backed with a tidy sum from Vic Health, Club Summer @ Chewton Pool is a new pilot program packed with the sort of things summer memories are made of.Aimed at the 12-18 age set, the program is free and it's making its debut splash at the popular local pool this Sunday, January 17.
"There's been a lot programmed especially for older people and younger children but not so much for teens," says Castlemaine's Sas Cook, coordinating Club Summer and well known to many for her work in the youth sector.
For Club Summer, Sas notes she's in excellent company with Walk The Walls parkour exponents Flynn Patrao and Cameron McLaren also leading the packed program running on specific Sundays 12-3pm all the way through to March.
"We'll have parkour and hip hop workshops, pool games, DJs, tie-dying," Sas lists of what's in store.
She also mentions the program involves food, and will culminate with live music including some fav local musos.
"Each week we will also provide free lunch with vegan and gluten-free options," Sas says.
"Our final event will be an end-of-summer party with local bands.
"And everyone who registers will also receive a free summer membership to the Chewton pool.
"It's an opportunity for kids to have their own space and be active. We just want young people to feel they can come along and learn some new skills and have some fun."
Instigated by the local pool's engaged volunteer committee, the new pilot is all part of ensuring local teens get to enjoy some quality connectedness, especially following a year gatecrashed by COVID.