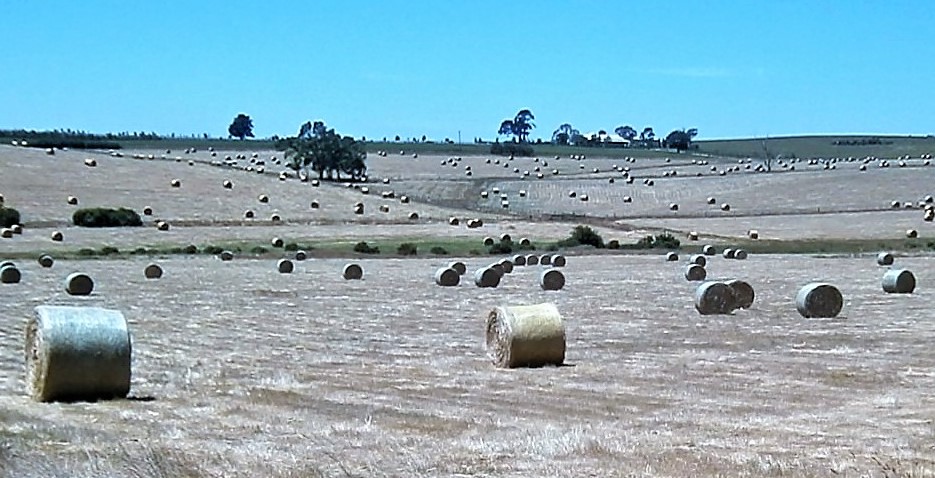 Landowners in the Macedon Ranges will lose their existing rights to build a dwelling on 40ha or more in the Farm Zone under a state government proposal to protect farmland.
It is one of the controversial elements in Planning for Melbourne's Green Wedges and Agricultural Land Consultation Paper aimed to protect agricultural land within 100km of Melbourne.
Macedon Ranges farmers last week spoke out over the move to scrap build-rights which they argued would significantly devalue their properties.
Kyneton-based town planner Sharon Macaulay said loss of the right to build in the Farm Zone over 40ha, was a "disincentive that might affect farm finances and retirement and succession planning and reduce the capacity of farm management and upkeep".
"If introduced, all Farming Zone landowners within 100km of Melbourne will then be at the mercy of councils to decide if their application to build a farm dwelling is worthy of support," she said.
"The consequences of these state-proposed provisions are not fair to farm landowners and risks a loss of investment in our farming areas where incentives to live on-farm should be provided."
Removing the over 40ha build-rights in Farm Zone would not remove the landowner's rights to apply for a permit to build but it would come under critical assessment and may be subject to various conditions.
The state government's paper says the move intends to create better planning outcomes.
Macedon Ranges' entirety falls under the state's '100km radius of Melbourne' interest area and will be impacted by any reforms introduced, so too will some southern areas of Mount Alexander.
Macedon Ranges Shire Council has defended numerous decisions on building in the farm zone at the Victorian Civil and Administrative Tribunal in recent years with differing outcomes.
"It's been a long-standing complex issue in the Macedon Ranges," mayor Jennifer Anderson told the Express.
"If you look at all the decisions that have come before the council and VCAT there have been a lot of inconsistencies."
Macedon Ranges Shire Council approved a submission to the paper, supporting the removal of the right to build in the Farm Zone over 40ha, at its council meeting last week.
Councillors deliberated several issues raised within the paper including caravan and camping use, high risk bushfire zones, host farms and challenged the loss of third party rights.
Cr Anderson said the intent of the council's submission was to protect agricultural land and stop a proliferation of dwellings where there should be farming pursuits.
"We do not want to inhibit good practice agricultural pursuits. With climate change, there is going to be less and less land available for agricultural use. Macedon Ranges is in a unique location," she said.
"Unfortunately with this document it's very hard to know what the ultimate outcome will be. A lot more detail is required to understand the full implications of the state government's paper."
Farm build rights is just one of the issues in the state government's Planning for Melbourne's Green Wedges and Agricultural Land Consultation Paper, which people can make submissions to until February 5.