Macedon Ranges is expected to face repercussions from June's destructive storm for the next month as initial clean-up continues.
Woodend SES unit controller Kevin McNair warned "the bulk of the storm is over but the event has not ended".
The Woodend unit responded to almost 600 calls for storm assistance – doubling its yearly average in a week.
On Thursday, Mr McNair told the Express volunteers were still responding to between eight and 15 jobs daily.
"Even now that we are past the extreme conditions we have been confronted by so many unstable trees," he said.
Woodend SES worked to clear trees that had blocked ambulances in both Rochford and Trentham, among the many callouts.
From Wednesday to Sunday, Gisborne SES reported 154 requests for assistance including one request with 14 trees down in Mount Macedon.
The unit also backed the Woodend SES crew on several jobs.
"There were winds of 100km/h during the height of the storm and it has damaged the root systems of many trees. There were times when it was simply too dangerous out on the road," Mr McNair said.
"We will be facing repercussions of this event for the next month."
On Friday afternoon, Gisborne SES members worked to free a horse that became trapped between trees that had fallen in the storm.
The horse, named Jerico, was given a mild sedative had his eyes covered and was supervised by a vet throughout the rescue.
SES members used a battery operated (almost silent) chainsaw to cut away the branches and Jerico walked out unharmed.
Last week, Woodend crews spent four hours on a job in Spring Hill where trees had blocked a driveway and damaged the roof of a house.
Mr McNair urged residents to check around their homes for signs of damage, particularly to the roof, and to report unstable trees.
"People may not notice damage until it rains and by that point it can really create a lot of damage," he said.
Macedon Ranges SES units thanked the multiple agencies involved in the storm recovery efforts including Victoria Police, CFA including the District 20 Strike Team, Fire Rescue Victoria, Forest Fire Management Victoria, DELWP and Powercor.
Local community response partners included neighbourhood houses and Macedon Ranges Shire Council.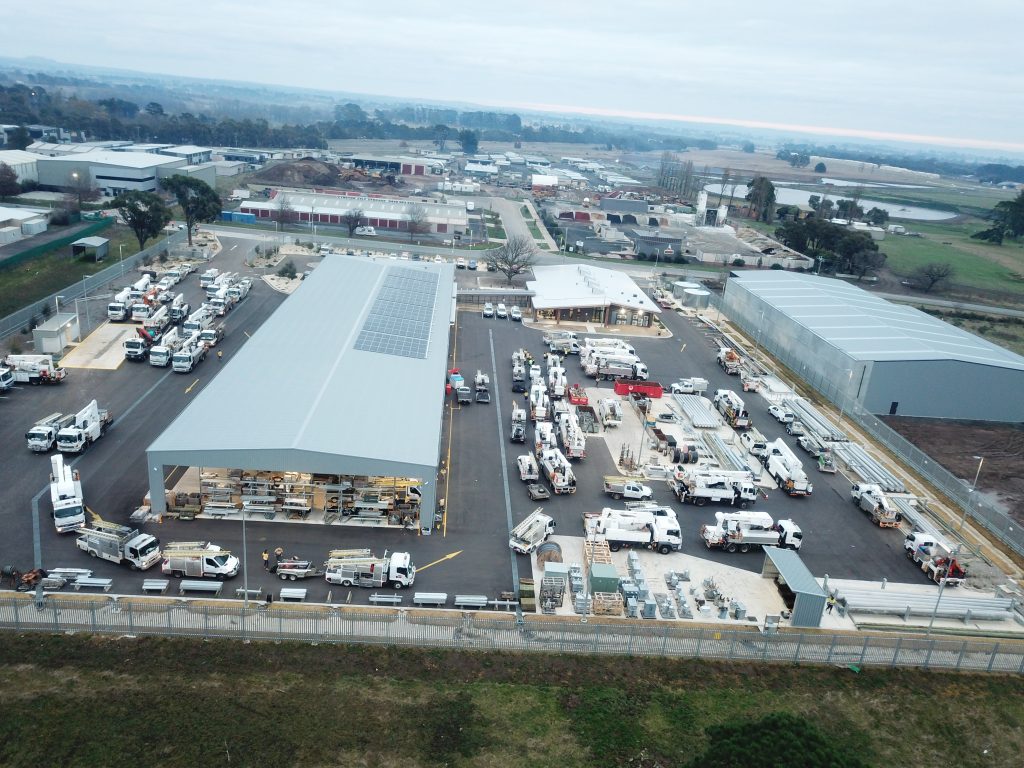 Widespread destruction
Powercor crews responded to more than 400 faults and more than 250 fallen wires in an effort to restore power to more than 120,000 customers following the storm.
The hardest hit areas were Kyneton, Trentham, Woodend, Mount Macedon, Daylesford, Ballarat and Gisborne.
Local Powercor construction project leader Andrew McArdle described the extreme weather event as the worst he'd seen in his 30 years on the job.
"Just the widespread destruction and the number of trees down, we didn't realise the extent of the damage across the district until we started patrolling lines out there," he told the Express.
"It was pretty freaky being out there the night of the storm, at one stage we were cutting a tree off a strategic line that had to be cleared and you could hear massive cracks and a tree would come down.
"Conditions were treacherous and really dangerous.
"We mobilised everyone out of Kyneton but we were chasing our tails because we lost the whole district from Blackwood to Tooborac, South Gisborne to Taradale … the only town that remained on was Riddells Creek.
"At the height of the repairs we had 170 linesmen out across the district."