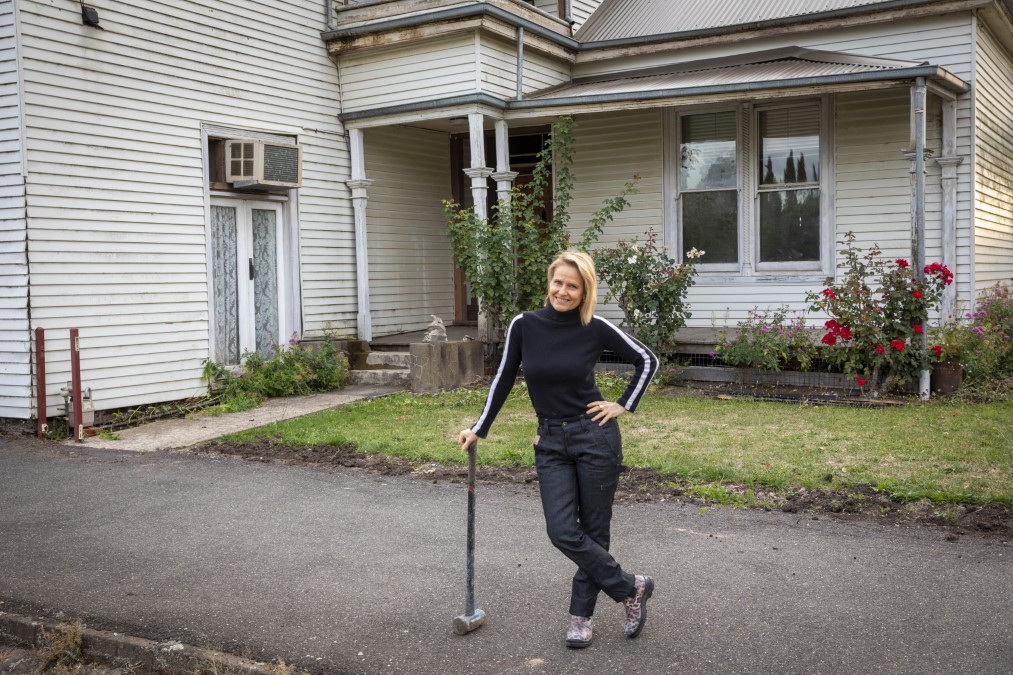 For 13 seasons we've seen Shaynna Blaze as a judge on The Block, as well as helping homeowners spruce up their spaces on Selling Houses Australia.

Now, for the first time, Shaynna is doing it for herself and her family in the heartwarming new Channel Nine series, Country Home Rescue.

In Country Home Rescue, Shaynna and her children embark on the restoration of a dilapidated historic home in Kyneton.

Watch as they navigate through a never-ending maze of problems when their grand plans are sideswiped by building restrictions, frustrating delays and a huge budget blowout.

It took every ounce of passion and persistence to turn this renovation nightmare into the forever home of their dreams. But you'll be amazed as room by room is revealed.

Country Home Rescue will go to air later this year. Stay tuned.

AND AT GISBORNE?

The Block is also making an unexpected tree change in 2022.

Speculation is rife that next year's location is a toss up between Byron Bay in NSW and Gisborne here in Victoria – both popular spots for tree-changers since the COVID pandemic hit.

The 'Blockinator Blog' posted on Instagam that the show would be taking place at 207 McGeorge Road, Gisborne South.

The Blockinator said producers three weeks ago secured approval for transporting five weatherboard cottages to the 79-acre parcel of land at Gisborne and each would be set on large acreage looking onto Mount Macedon, with grand driveways and pools.
And with a brand new series called Buying Byron coming to the Nine network in 2022, our guess is the odds of it being Gisborne to feature on The Block are looking pretty good!