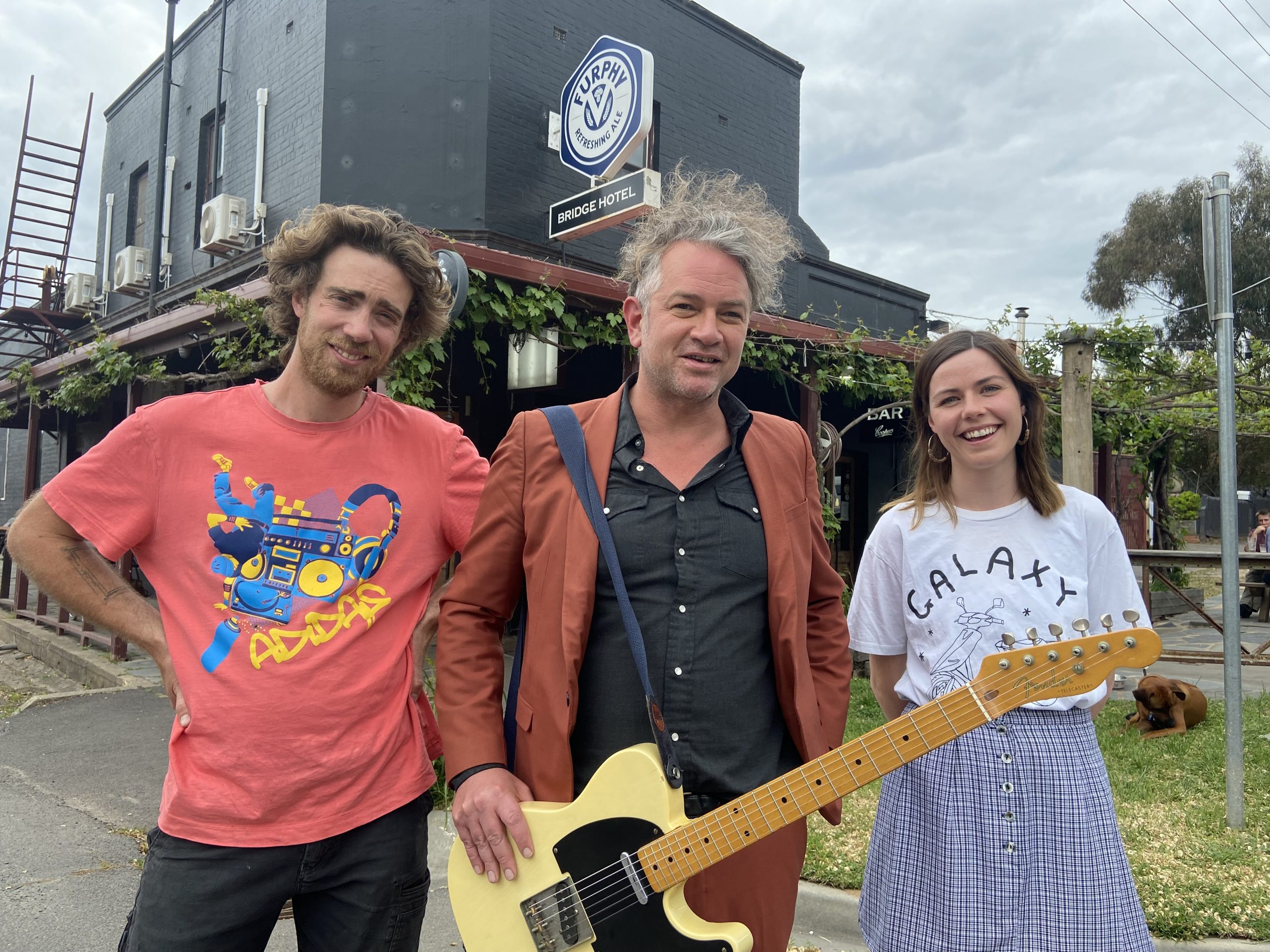 Castlemaine's Bridge Hotel and a host of talented local artists are set to feature in huge lineup of live events this weekend as part of the launch of the state government's 'Play On Victoria' regional series.

Regional Victorian music fans can rejoice with the return of live music with 18 artists to perform in eight of their favourite outdoor venues across the state.

Artists include Allara, Annie-Rose Maloney, Bec Goring, Benny Walker, Dallas Frasca, Dan Kelly, Galaxy Hop, Gareth Liddiard, Hannah Blackburn, Harry Hookey, Jess Ribeiro, Kutcha Edwards, Leah Senior, Shaun Kirk, Skyscraper Stan, The Kite Machine, The Maes, and This Way North.

The Bridge Hotel will host a day of live music this Sunday October 31 with locals Jess Ribeiro, Galaxy Hop, and Hannah Blackburn to hit the stage along with Gareth Liddiard.

Bridge Hotel co-owner and local artist manager, Jeremy Furze, said it was terrific to see the live music scene kick off again after a really difficult couple of years for the industry.

"It's been a real challenge for artists, particularly emerging younger artists who have been unable to get out and tour and build a fanbase and an audience," he said.

Several Castlemaine-based musicians will also be performing at other regional 'Play On' venues including Dan Kelly who will feature at Dart and Marlin, Warrnambool and The Maes who will headline at Barwon Club Hotel, Geelong.

Kelly said after a year and a half stuck in his home he was ready to get out and communicate with people.
"I can't wait!" he said.

Galaxy Hop frontman Tom Norton agreed.
"Being back on The Bridge stage will be like seeing my mother after a two-year mother hiatus!" he laughed.

Fellow muso Hannah Blackburn said it was great to have a gig to motivate her to write and practise.
"I look forward to sharing some new material I have been working on during the lockdowns. It's always such a supportive audience in Castlemaine," she said.
Play On has been established to reinvigorate the state's communities and towns by providing a boost to local businesses and tourism environments across Victoria. The events be delivered in line with each venue's COVIDsafe Plan approved by the chief health officer and trial safe settings on Victoria's Roadmap to Deliver the National Plan.
Music lovers attending Play On must be fully vaccinated to experience these live music events and enter the venues. A proof of vaccination certificate will be required upon entry and masks will need to be worn.
Play On Victoria tickets are available from each venue. For details visit vmdo.com.au/playonvic