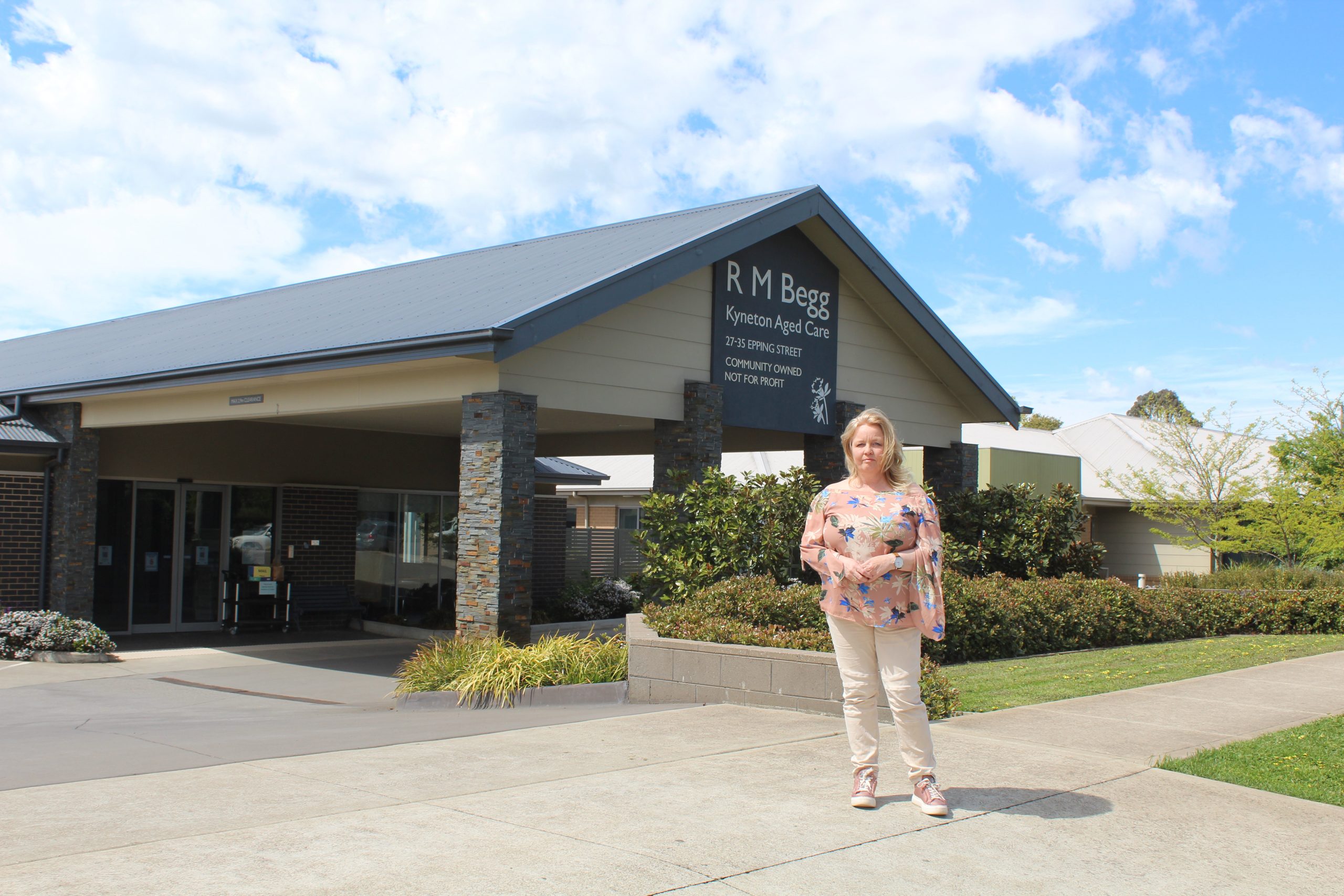 Kyneton aged-care provider RM Begg may be unable to continue operating as an independent facility next year as it faces increased year-on-year operating losses.

The community owned not-for-profit facility reported an operating loss of $1.5M for the last financial year, up from a loss of $600,000 in 2020.

Board chair Phillip Irvine acknowledged losses over the past four years, coupled with increasing operating costs, meant the board was forced to consider a merger with another operator.

"The board's commitment is to do everything we can to uphold RM Begg's vision and the great service that is unquestionably the best aged-care service in the area," Mr Irvine said.

"We're not trading insolvent, we're trading at a loss, but we can't continue to sustain these losses driving us deeper into debt."

RM Begg has received a generous response from the community to fundraising efforts but the organisation would welcome a white knight to rescue it from its dire financial position.

Mr Irvine said government funding of the sector was supplemented by interest earned on invested Refundable Accommodation Deposits, but in the current economic climate, interest earned on those was declining in line with historically low interest rates.

He said RM Begg needed a cash injection of about $3M.

"The number one thing we're trying to do is to stand alone, but it's more likely we would need to find a like-minded partner," he said.

"Revenue from our independent living units is performing well but the facility itself is not.

"Our block of flats cover their costs and donations last year were better than previous years but our investments are significantly down because interest rates are so low."

Mr Irvine said independent small-scale aged-care operators across Australia were all facing similar challenges.

"Fifty-four per cent of independent homes nationally are running at a loss," he said.

"Ultimately the aged-care model requires scale … we need a bigger facility to absorb the costs."

Mr Irvine said the board planned to go out into the market to identify a suitable partner in the next three to six months.

"We've got about a year to a year and a half to shore up our position," he said.
Family orientated facility
Angela White is a volunteer fundraiser for RM Begg and is passionate about ensuring the facility survives.

She said the worst possible scenario would be if the level of care and service it provided to its residents was compromised by going to private enterprise.

"What I love about it is just the community aspect, and the fact that the staff are all so friendly and family orientated," she said.

"All the families that have their loved ones in there cannot speak highly enough of the establishment and the level of care they receive.

"That's a place where I'd like to be if I have to go into aged care.

"I've also said to my parents that if they needed aged care that they should go there where we'd know they'd be looked after."

Angela has been working closely with RM Begg's board to try to help them raise funds, and helped the organisation build a social media presence to further that goal.

"Everyone's been pouring their love out for the organisation through our social media pages," she said.

"We just need a philanthropist to come in with a substantial amount of money to help them do up their flats and supplement the income from the hostel."
Enquiries can be made to Trevor Watson at RM Begg on 5421 3600.