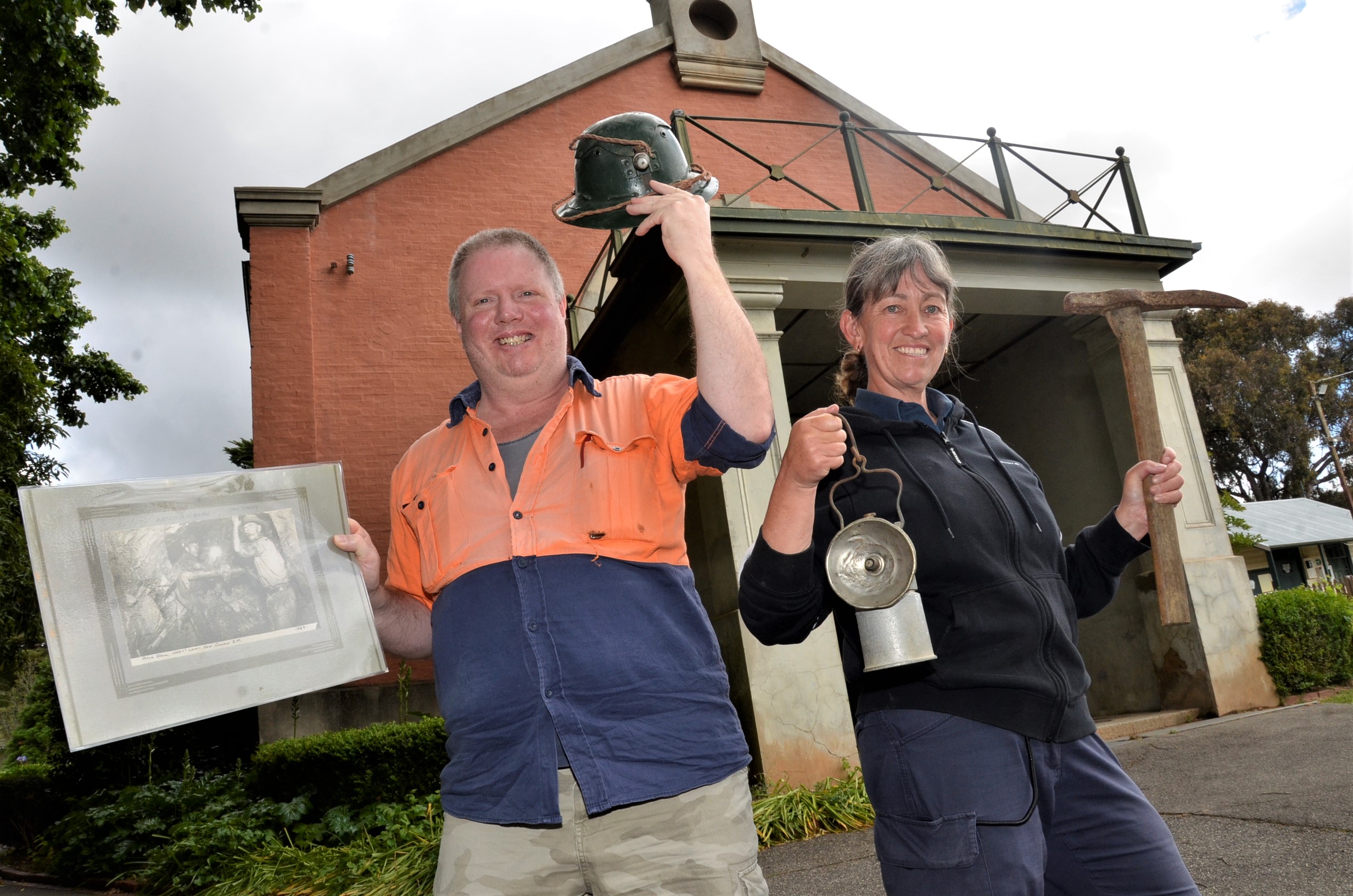 If you think things can get a little hairy in today's working world, spare a thought for the gold miners of yesteryear.

'Spine tingling' is the way a new exhibition unearthing mishaps, hardships and tragedies of 19th century gold mining in the Maldon area has been described.

Its launch by an enthusiastic band of history buffs and volunteers with the Maldon Museum and Archives Association marks the reopening of the historic little museum in the town's High Street public garden, following months of pandemic disruption.

It's a chance to appreciate just how far workplace health and safety legislation has progressed in Australia – something that's more than a little linked to early Maldon miners who made a significant contribution to the rise of workplace rights and the union movement.

"These guys played an important role in how Victoria was built," retired teacher and enthusiastic volunteer with the museum, Annette Gillham, says.

"It was built on people working damn hard and often in very dangerous situations."

Unfortunately those dangerous situations resulted in more than a couple of fatalities in the Maldon area with one of the larger mining misadventures occurring at the local Union Mine.

"That was back in 1870 when four people died," Annette says.

"It was a malfunction of the brake and winding gear."

"The cage that they go down the mine shaft in went into free-fall and all four plummeted to their death," Museum and Archives Association president Derek Reid elaborates.

"There ware a lot of incidents at the Union Mine. One guy lost his hand in an explosion, and at the Welshmans Reef Mine the roof of the drive collapsed and one person was buried alive."

Another was severely injured.

And that's before you even get to the local practices involving arsenic – in liberal quantities.

In another fatality at the nearby Nuggetty Mine, one unfortunate was wiped out when a bucket of rocks hit him on the head.

To run through to March, the exhibition focuses on historic mine sites that are all within easy walking distance of the Maldon township, enabling visitors to go on and check out the sites in person, with one of these sites still of interest to current speculators.

"The Union Mine to the north, where the open cut is, is still working and they recently found gold there," Derek notes.

"People can go there now and see the open cut part from a viewing platform," Annette says.

It may be that, after checking out this exhibition, taking up that suggestion will be with a renewed appreciation for the mining ghosts of the area's eventful golden and political past.

Maldon Museum and Archive Association secretary Val Evens says the museum reopens to the public from tomorrow on Wednesdays and Sundays 11.30am to 2pm, with the research centre also open Fridays 10am to 1pm or by appointment.