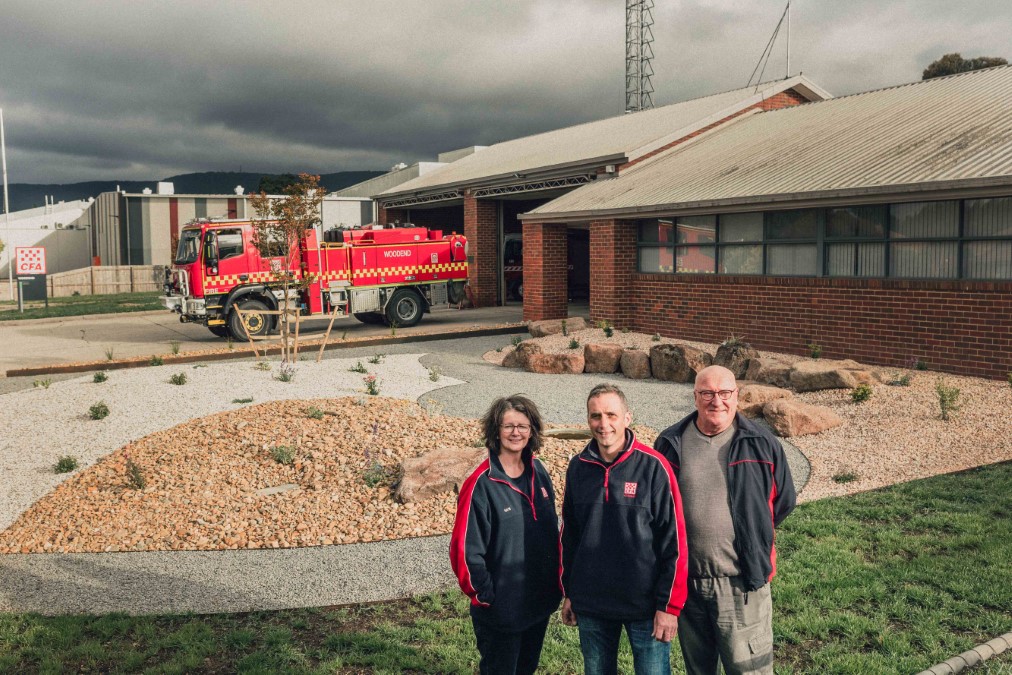 Woodend Fire Brigade's new fire-wise garden has opened and members have shared tips for anyone seeking to take a similar approach.
Located at the front of the station, the garden was a combined effort of members including removal of hazardous trees and careful planning and design.
The garden also offers the community landscaping ideas in one of the most dangerous regions in Australia.
Landscaping for bushfire involves planning, designing, planting and managing the area around a house.
This incorporates five key principles: create defendable spaces, remove flammable objects from around the house, break up fuel continuity, careful selection and location of the plants within the garden, and regular maintenance of garden and interface with house.
Other key considerations in the design included: no flammable objects close to the eaves or roofline, no overhanging or bark-shedding trees, non-flammable hardscaping: steel edging, wide gravel paths and gravel mulch, and short, well-maintained areas of lawn.
The CFA publication Landscaping for Bushfire helped inform the choice of plants and guided members on spacing and arrangement.
Factoring in the various fire-wise principles, the plant list for the brigade's garden includes: a single smooth-barked tree with an open canopy and no lower branches, well-spaced shrubs and ground covers, few fine-leafed or very dense plant species, few resinous or waxy plants, few plants that drop or retain dead material, a mixture of native and exotic plants, and plants to attract birds, butterflies and other pollinators.
The brigade was successful in gaining a grant for the project through the ANZ Bank Seeds of Renewal program. The remainder of the project was funded by the brigade.
For more information about creating your own fire-wise garden, the CFA's Landscaping for Bushfire is available by searching 'landscaping' on the CFA website.