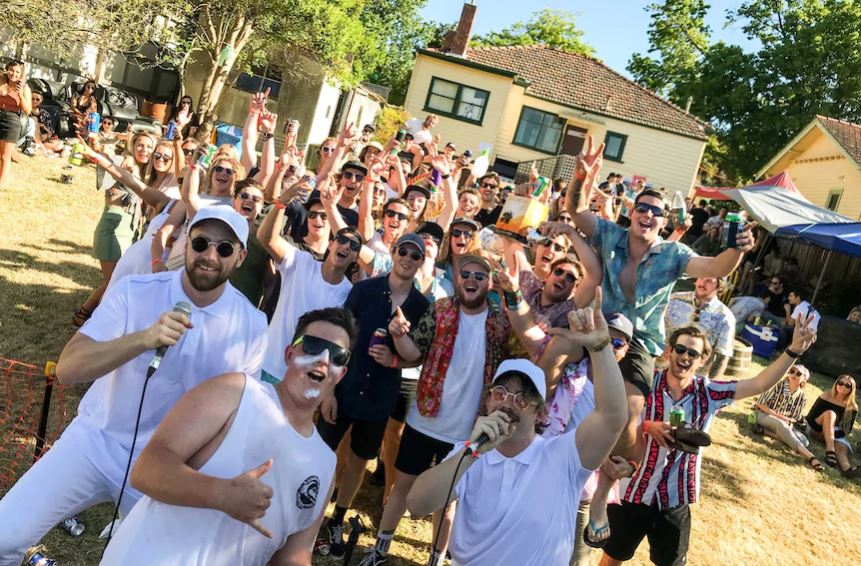 A new shadow of doubt has been cast over planning for the debut Backyard Fest live music event proposed for Newstead Racecourse and Recreation Reserve in February, following relocation from its originally intended Elphinstone venue.

Expected to attract up to 1500 patrons, the live music festival had originally been proposed to happen last November at Elphinstone with Mount Alexander Shire Council last February granting approval, subject to conditions.

But the venue was changed amid strong opposition from locals concerned about potential traffic and fire safety issues and also potential impacts on a local wildlife sanctuary.

Opponents to the Elphinstone location had referred the council's February decision to the Victorian Civil and Administrative Tribunal for review, a delay with potential to force the event's cancellation.

Keen to see it go ahead, council staff have since worked with event organisers to find a suitable alternative venue, and relocation of the event to Newstead had been hoped to clear the way for it to happen over February 4-5.

But at the council's December meeting it emerged that further complications had arisen, prompting organisers to call on the council to help find a way forward.

Via a written submission presented during question time, Backyard Fest co-director Blake Van Leeuwen told councillors "we've only recently been informed that the proper process has not been followed by the committee".

"And the agreement to hold the event was not passed on to the entire committee, but agreed to by one individual," Mr Van Leeuwen told the council.

"Backyard Fest has been operating under the assumption that we had the racecourse committee approval to run it," he said.

"We've spent a lot of money that we can't get back based on this assumption.

"Postponing, rescheduling and changing venues all present huge problems and may not be possible.

"Cancelling the event altogether will put us in a financial situation we wouldn't wish upon anyone.

"Given the hard work and support Mount Alexander has already committed to this event … how do we make this event possible?"

Responding, the council's director of corporate and community services, Lisa Knight, said the value of such events was well understood by the council, which had provided considerable staff support to enable the event go ahead, and a $3000 grant.

However, Ms Knight said decisions of the Newstead Racecourse and Recreation Reserve committee were "outside the remit of the council and council officers".

"It should also be noted that this is a committee of management of DELWP," Ms Knight said.

"The next steps that are encouraged by council officers is for both parties to continue working together to come to an agreement so the event can take place."