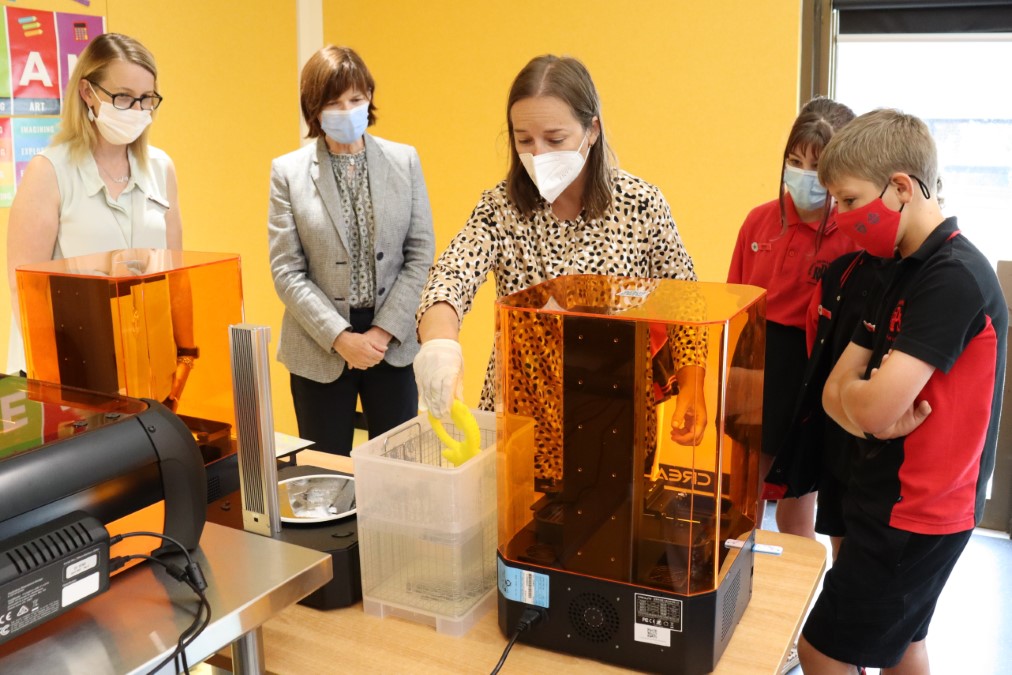 Romsey Primary School's $3.2 million upgrade is complete.

The upgrade transformed buildings into multifunction spaces with robotics and coding technology. Students now have a new STEAM centre and a state-of-the-art 3D printer.

Macedon MP Mary-Anne Thomas recently met with school principal Kimberly Nicholls, STEAM teacher Linda Andrea, and the school captains for a tour of the new spaces.

"Local families and kids can now enjoy great new facilities at Romsey Primary School. The STEAM centre delivers a fantastic new space enabling children to pursue 3D robotics technology, coding as well as science, arts and maths," Ms Thomas said.

The work also addressed the school's maintenance issues, an outdoor learning environment, landscaping and added extra lighting to the carpark.