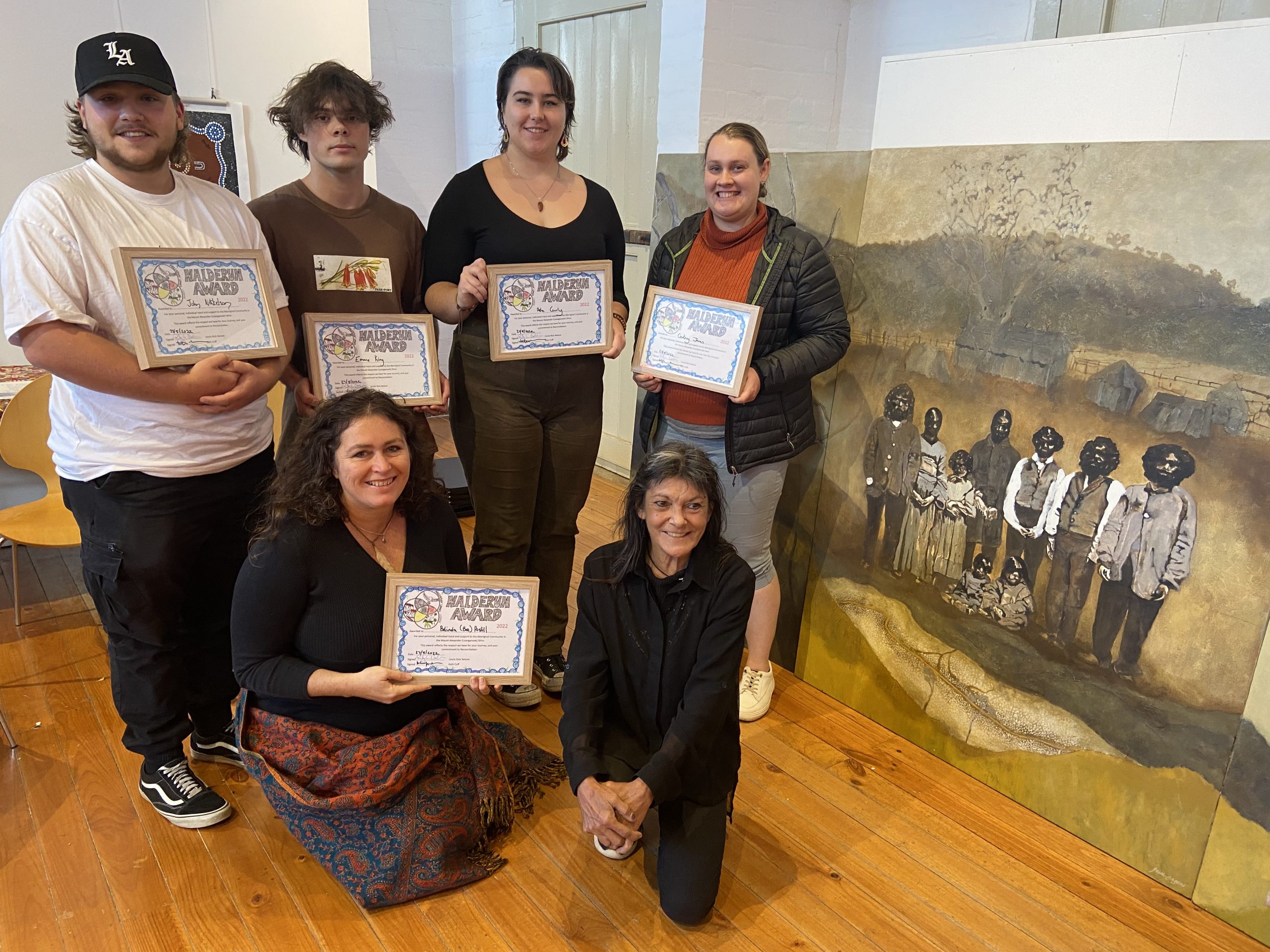 A Reconciliation Week (May 27 – June 3) exhibition was officially unveiled at the Castlemaine Market Building last Friday morning.

The day saw team members, friends and supporters of local Indigenous service, Nalderun, gather for speeches, the presentation of Nalderun Awards and a morning tea to launch the week.

The event was opened by Nalderun's First Nations Youth Leadership Team staff members and keynote speakers, Chase Norfolk, Kohen Nelson, Grace Coff, Ben Reid and Courtney James, who each shared insights into their experiences working with local young Indigenous people through 'The Meeting Place and other mentoring programs.

They described many positive moments and challenges they have encountered along the way.

Awards were then presented to Nalderun contributors Belinda 'Bee' Postill, Pete Curly, Emma King, John Nikklelson, and Courtney James in recognition of the valuable roles they each play in assisting Nalderun to support our Aboriginal community.
The awards winners assist with everything from answering emails to managing finances and grants to keep Nalderun's vital programs running, working with young people, and with members of 'the mob' currently in Loddon and Middleton Prison Castlemaine.

Nalderun's Kathryn Coff was emotional as she described the beautiful hearts, kindness and compassion of the various award winners and said the service was all the richer because of their incredible contribution.

The full Reconciliation Week program is available at the Market Building and on the Nalderun and Mount Alexander Shire Council websites.
Chewton Walk for Reconciliation
Chewton Primary School staff and students invite local community members to join them for their inaugural 'Chewton Walk for Reconciliation' this Friday.

Inspired by 'The Long Walk', the Chewton Primary School community will walk from the school along Forest Creek, departing from the school at 10am.
Chewton Primary School principal Bernadette McKenna said they welcomed everyone from the wider community to join them.

"Throughout Reconciliation Week (May 27-June 3) the children are taking part in a number of teachings and they will be sharing what they have learned as part of the walk," she said.