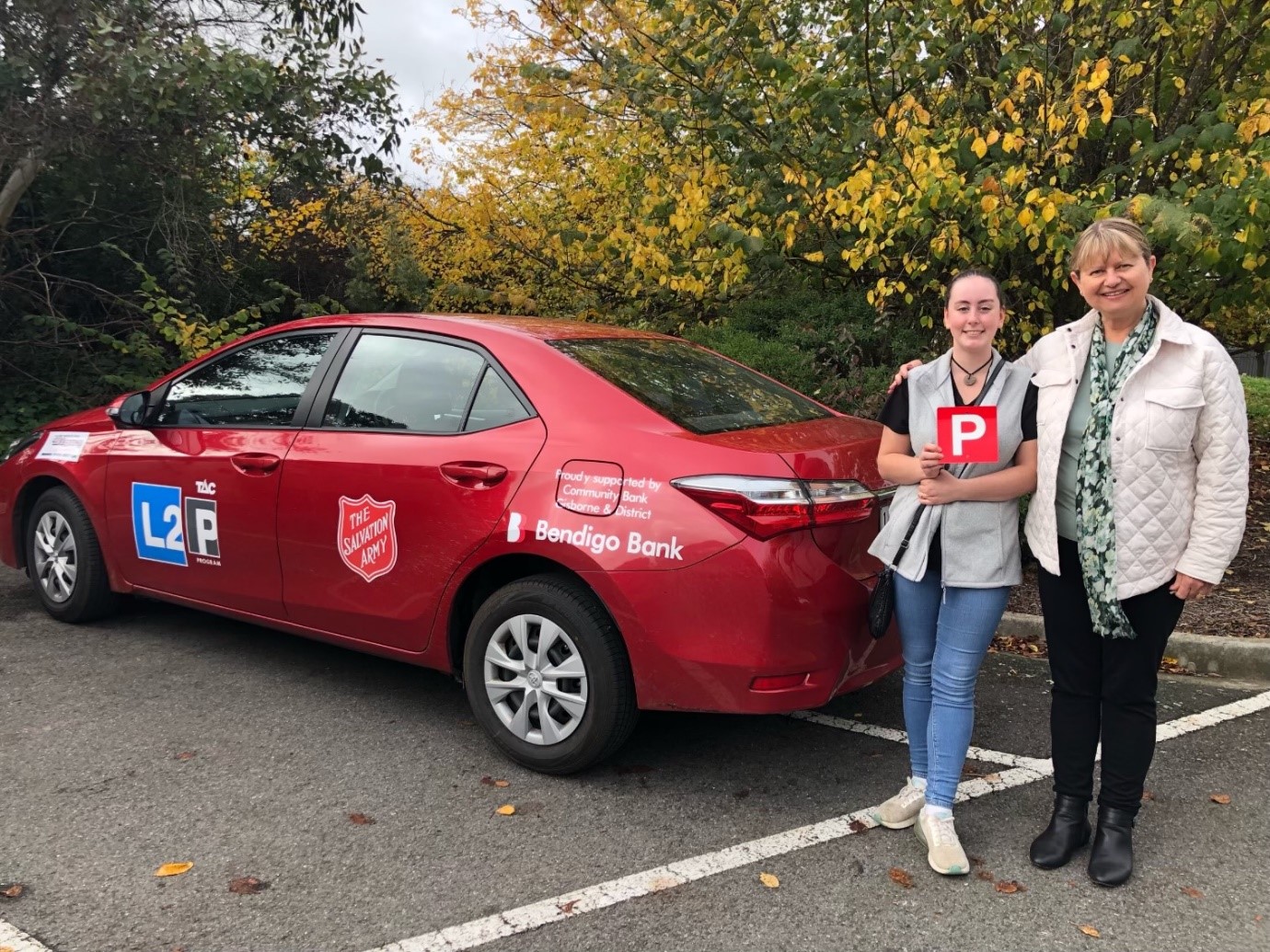 Getting that all-important driver's licence is one of those rights of passage most teenagers aspire to when they turn 16.

Today's laws require the budding driver to have 120 hours' practise with a licensed supervising driver in the passenger seat.

For any family, that takes serious dedication to the task and the ability to have the learner drive at all opportunities. Even then, it's not easy to rack up those hours.

So what happens for the young person who can't afford driving lessons and doesn't have access to a car and driver to allow the hours of practise?

That's where the TAC L2P program comes in, helping young people to realise their potential by empowering them to get their driving licence. This program is only made possible by the efforts of volunteer mentor drivers.

Jaylyn, an L2P learner driver, recently got her licence after being supported by volunteer driver mentor Diane.
The program is a great idea," she said.

"Previously I had to pay for lessons and I couldn't afford it. It was awesome that I found this program and met such lovely people to be able to help me."

Diane said it had been a pleasure meeting and mentoring Jaylyn.

"I'm super pleased that she passed her test, it's given me a lot of satisfaction as a volunteer for the L2P program and has given me the opportunity to help local young people," she said.

The L2P program mentors provide learner drivers like Jaylyn with the confidence to be a safer driver and the opportunities that come with gaining a driver's licence.

Learner driver places are now available in the Macedon Ranges program.

Interested young people can contact Denise at The Salvation Army on 0409 246 416. For more information, visit www.vicroads.vic.gov.au/licences/your-ps/get-your-ps/preparing-for-your-licence-test/l2p-learner-driver-mentor-program