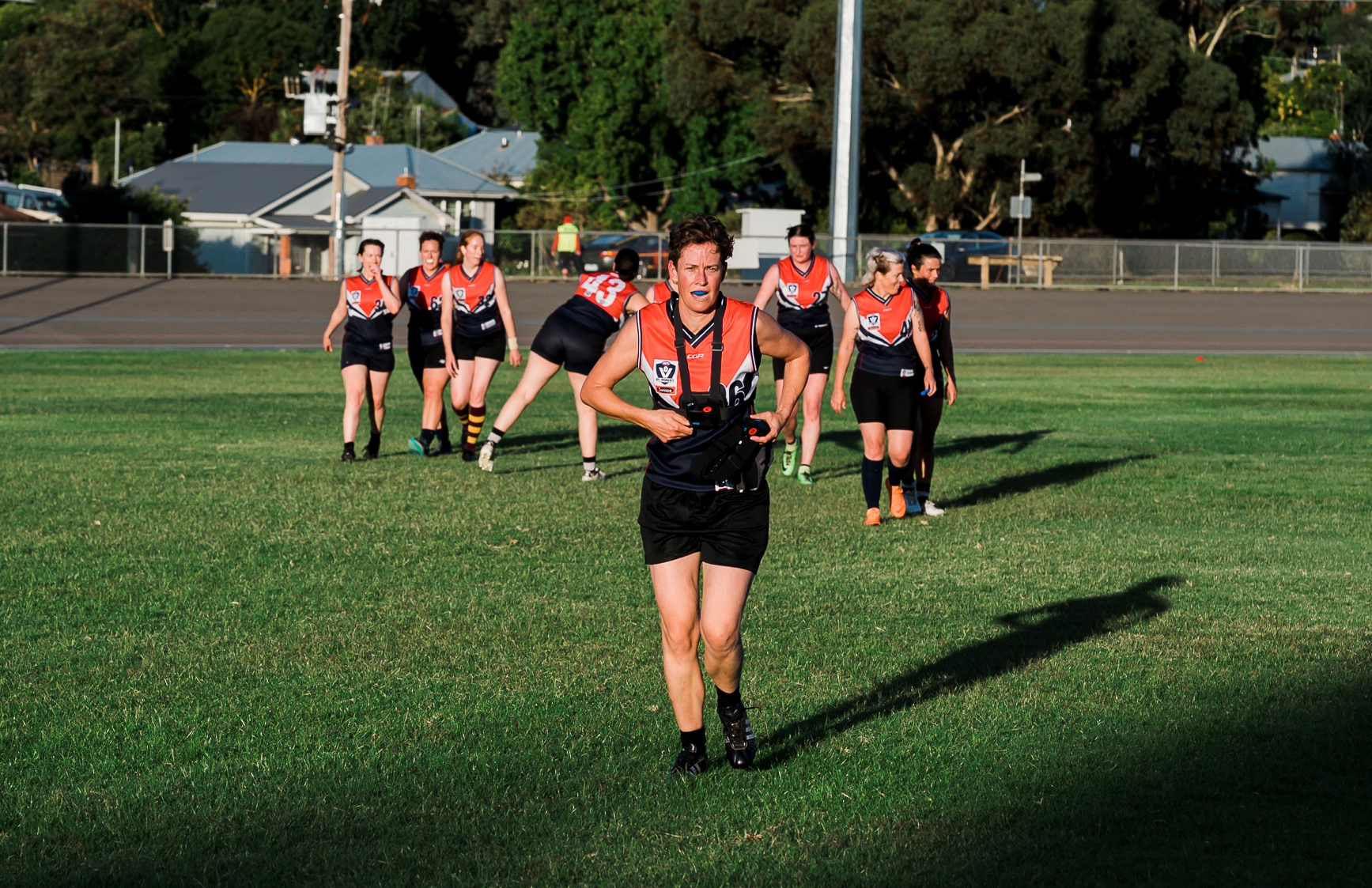 A crowdfunding campaign has been launched to support the completion of a local documentary film celebrating the journey of the Mt Alexander Falcons Women's Football Club.

The community is urged to get behind the campaign to help complete Equal the Contest, a feature-length documentary film following the development of the new women's football club and their bid to join Central Victorian AFL Women's League.

The film, which commenced production in November 2021, has been shot from the unique perspective of Castlemaine filmmaker Mitch, who is now also a player, wearing cameras on their body during playing and training.

When Mitch first saw a poster outside the Castlemaine IGA calling for women and gender-diverse people to join a new footy team – all ages and no experience necessary – their first thought was that it sounded interesting.

"When I headed to the first 'Come and Try Day' little did I realise what started out as a curious kick would turn into not only the biggest creative project of my life, but one of my richest social experiences and the first time that I've felt completely accepted in a sporting context," Mitch said.

The film broaches topics of inclusion, gender inequality, gender identity, cultural safety, risk and bodily autonomy as well as participation for all ages and body shapes. It also challenges biases around sport, including ideas about who can play and how we play.

"There's a number of twists and turns in this story as both the club and me personally, have to deal with situations and experiences we shouldn't have to in order to enjoy participating in sport," Mitch said.

"I really hope the film opens up new conversations in clubs and also helps attract more women and gender-diverse people to sports like AFL."

The film has been self-funded by the filmmaker to date and now a crowdfunding campaign has been launched in order to hire an editor – who is also a local from the Mount Alexander Shire – and raise the money needed for post-production and all the other expenses that go along with releasing a feature film.

An impact campaign will also sit alongside the film, which will allow the film to be used as an educational tool in football clubs and schools across Australia.

"This film is hyper-local in story and creation, but we feel like it has the capacity to create positive change nationally," Mitch said.

The filmmaker is seeking the support of locals to donate to the crowdfunding campaign, which is backed by the Documentary Australia Foundation with DGR status, meaning all donations over $1 are tax deductible.
They are also seeking corporate and commercial organisations to partner with.

"Organisations that both love footy and understand the importance of diversity, inclusion and gender equality would be perfectly placed to become a film partner and publicly align their brand with our message. I really encourage those organisations to get in touch and find out more," Mitch said.

The film will be completed in late 2022 and is set for release in early 2023.

You can make a donation towards the campaign at documentaryaustralia.com.au/project/equal-the-contest

Locals can get a sneak peek of Equal the Contest at Castlemaine Documentary Film Festival's opening night event LOCALS at the Theatre Royal Castlemaine this Friday July 1.
LOCALS will feature a range of short films on local identities and issues that impact us and kicks off at 6pm.