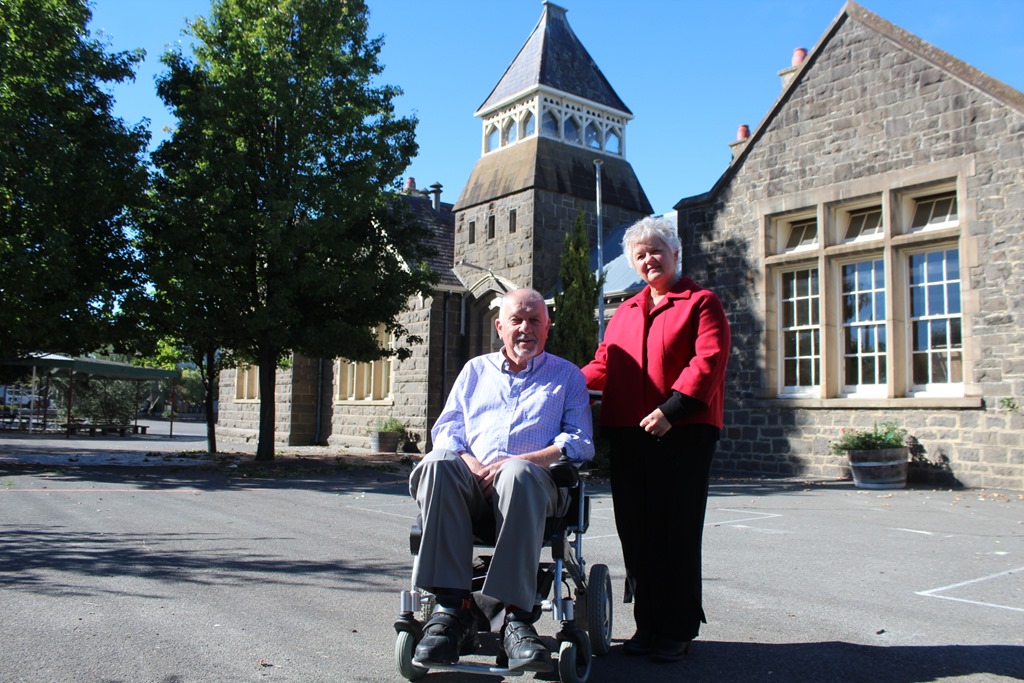 A new plan to secure the old Kyneton Primary School site for future community use has this week been proposed by Windarring Disability Services.
The community based organisation has already announced its plans to sell off its historic Hutton Street premises and now plans to make an offer to buy the school site from the state government.
Windarring chairperson Chinka Steel said the organisation aimed to provide services in "shared community spaces" while addressing participants' individual needs.
"The primary school site potentially fulfils this criteria as it would be a shared community space, while having the capacity to ensure individual needs are addressed, in a safe and supported environment," Mr Steel told the Express.
"Due to the central nature of the primary school site, it is accessible for participants to access services and is an excellent point from which to access other activities and transport in the community.
"Windarring's vision for the KPS site is for a vibrant and inviting community space, where utilisation of the buildings are maximised and are representative of whole-of-community participation.
"Windarring would utilise the site in conjunction with other tenants."
Mr Steel said the proposal presented an opportunity for small business owners to offer meaningful work opportunities through social enterprise for people living with disability, and mentor the development of individuals through their work contribution.
"Windarring will employ a site manager whose role will include; facility management, sales and marketing, business development, underpinned by sense of social responsibility and community engagement.
"This stand-alone role would be solely responsible for the management and income of the site, maintaining the buildings and grounds and also ensuring the available spaces within the site are fully utilised by tenants.
"Activities within the site are to be integrated, with shared access for whole of community. Other programs would be specific for Windarring participants."
Mr Steel said the Board of Windarring was encouraged to enter into a long-term commitment of site use which would enable many of the Kyneton CRAFT group and Town Square Reference Group's ambitions for broad community use of the site.
Windarring representatives are scheduled to meet with council and state government representatives this morning to discuss the proposal.