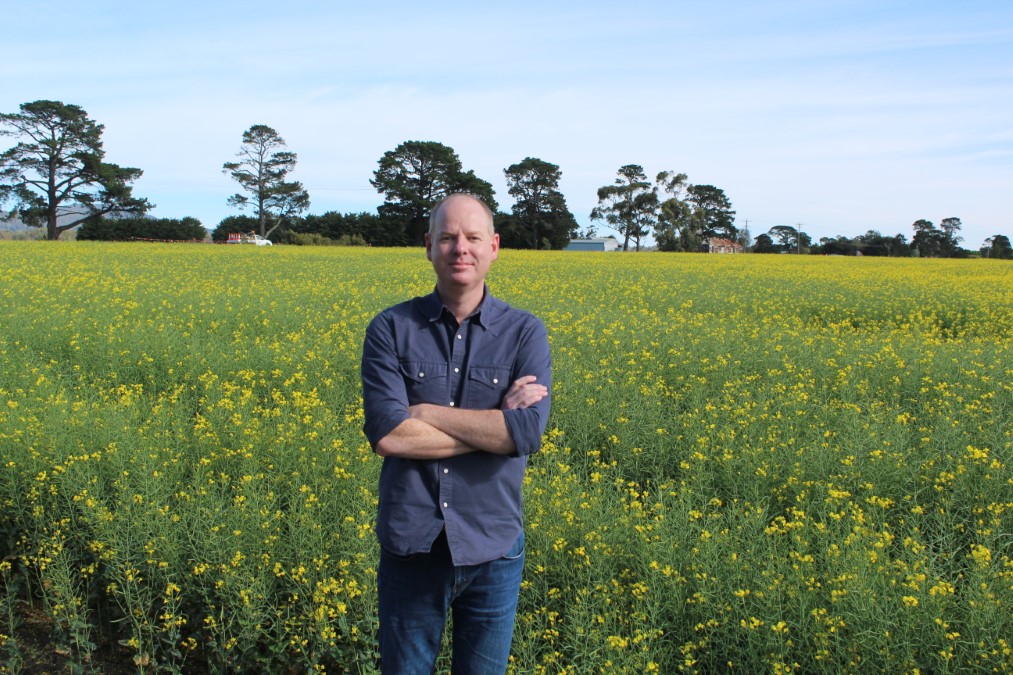 People power has halted controversial plans for a mining exploration licence in Macedon Ranges' east.
Comedian Tom Gleeson made clear the plans were no laughing matter in leading a petition to stop Perth-based mining company Macedon Resources from beginning rock chip sampling, mapping and low-impact drilling.
The initial proposal was for a 234km2 exploration area around Lancefield and Romsey townships for gold and base metals across two years.
"I didn't want people to wait until they saw a bulldozer rolling down the hill before they realised what was happening," Gleeson told the Express.
In less than two days, the online petition had gained 5276 signatures. The mining company responded to overwhelming community feedback by halving its area of interest before withdrawing its application altogether on Friday.
The company had explained it was applying for an exploration licence which did not permit mining, but the idea of disturbance in any form was clearly unwelcome.
"I've seen what happened to the Hunter Valley from mining and I don't want it to happen here," Gleeson said.
"There are over 60,000 abandoned mine sites in Australia and only 21 have been rehabilitated. So I find mining companies very hard to trust.
"People are not happy about this. The clearest solution is not having an exploration in the first place. We're not talking about the middle of the desert: these are farms, these are young families on small properties."
Breathing a sigh of relief at the application's withdrawal were Springfield egg farmers Ben and Lena Way who didn't hesitate to sign the petition.
"The application made me feel sick to my stomach. The thought of having a mining company on our property…it would have been a complete invasion of privacy," Ms Way said.
"It would have disrupted our procedures, our production, our biosecurity and our livelihood. It could have destroyed a lot of lives and livelihoods."
Lena said the impact would have extended far beyond local properties and the Macedon Ranges was a unique area that deserved protection.
"I don't care if there's a river of gold under our home – losing what we have here is not worth it," she said.
Macedon Ranges Shire Council had last week also signalled its intent to make a submission to the Victorian Government on the proposal.