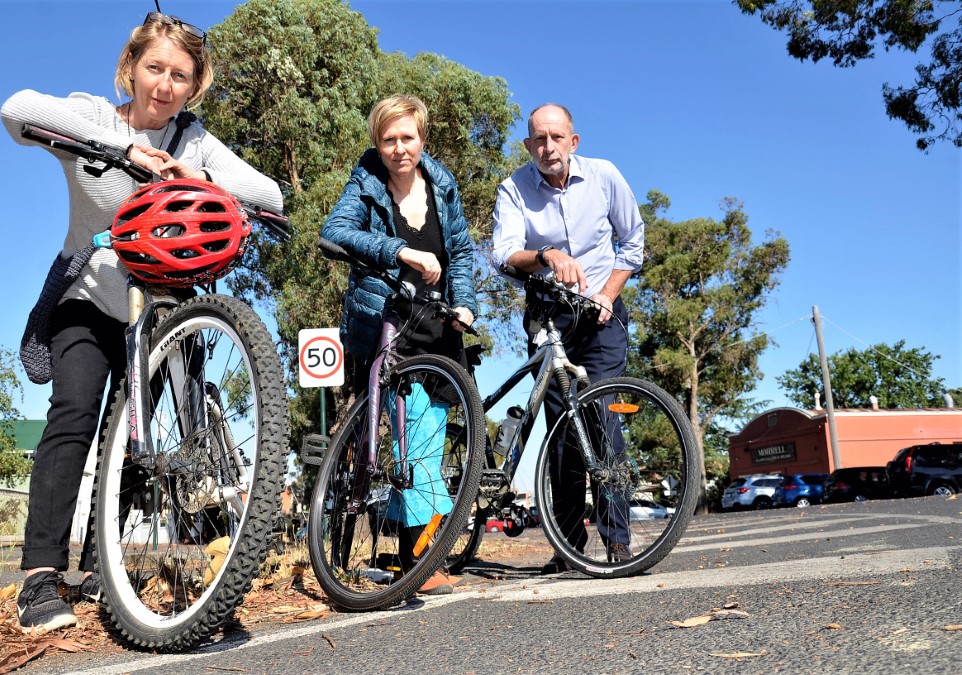 Castlemaine health professionals, parents and cyclists are calling for more care and respect on our roads following recent incidents of motorist aggression towards local cyclists.
Castlemaine chiropractor Dr Marg Peck and psychologist Susie Burke both have cycling sons who regularly train on the roads, and they contacted the Midland Express to raise concerns about incidents of aggression displayed by some motorists around cyclists.
Their concerns are echoed by Castlemaine cyclist Rob Scott, a support services manager at Castlemaine hospital and a keen member of the Thursday Night Bunch – a social cycling group of men who cover about 45 km of local roads in and around Castlemaine, Harcourt and Chewton as a peloton on Thursday evenings.
They all agree it's a minority of drivers who are responsible for the concerning behaviour, but say it only takes one slip to seriously harm or kill a cyclist.
"Our biggest issue would be cars that don't slow down or give us the one-metre or 1.5-metre courtesy buffer," Rob says.
"It's really just a matter of mutual patience and respect. It's not all cyclists (who do the right thing) and it's not all motorists (who do the wrong thing) but it's the two per cent that makes the 98 per cent difference and a car is a lethal weapon."
Casual cyclists and cycling commuters themselves, both Dr Peck and Ms Burke have been alarmed at their sons' accounts of motorist aggression out on the roads.
"Our boys are out training 25 hours a week and they have had direct hostilities out on the roads – tailgating, aggressive words and people have even thrown rubbish at them," Dr Peck said.
"The people who are doing this need to realise that it's one slip and it's a life you're destroying.
"They just need to realise that these cyclists on our roads are people's fathers and brothers, they're tradies and ambulance drivers who are part of our community just exercising and doing their sport."
"Our sons have had cyclist friends killed as a result of careless and illegal driving accidents on the road," Ms Burke says.
"It's not life or death for the car drivers who get irritated because they have to slow down, but it is life or death for a cyclist."
Ms Burke would particularly like to see more people take up cycling as a healthy and environmentally sound mode of transport and is calling for greater support for local cyclists from Mount Alexander Shire Council.
"I'd like to see more cycling lanes put in," she says, suggesting Castlemaine's main thoroughfares including Barker Street, as first priorities.
Ms Peck agrees.
"I nearly got knocked off my bike by a caravan in Barker Street. It hit my handlebars. It was horrifying," she says.