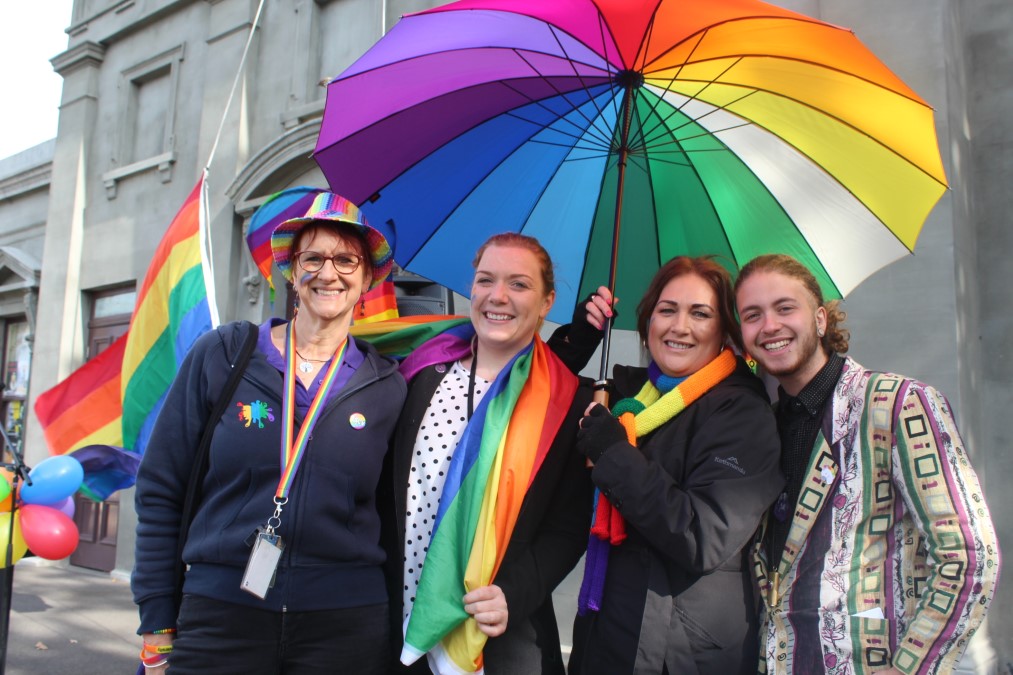 The rainbow flag will replace the Australian flag at Woodend's war memorial clock tower for seven days in support of International Day Against Homophobia, Biphobia, Intersexism and Transphobia.
Macedon Ranges Shire Council approved the move last week at the request of Cobaw Community Health to extend the annual celebration of inclusivity and support for the LGBTIQ+ community but it has not been met without criticism.
Councillor Henry Bleeck said he would not support lowering the Australian flag for another and asked fellow councillors to show the same respect. While he gained support from Cr Roger Jukes, councillors had consulted the Woodend RSL and agreed to support IDAHOBIT celebrations.
Speaking to the Express, RSL president Peter Whitelaw said the committee had no objections.
"These days the RSL is an inclusive organisation so we don't have any objection to it," he said.
"It's not an issue. At various times the Aboriginal flag has flown at the clock tower. There is only one flag pole. We are not too concerned."
He said the size of the site meant it would not be practical for the clock tower to support a second flagpole.
The council and Cobaw Community Health have flown the rainbow flag for the past four years at Gisborne and Kyneton for the annual IDAHOBIT celebration. A third flagpole was installed at each site with funds from the 2018/19 budget.
Cobaw Community Health CEO Margaret McDonald said Cobaw was pleased to work with council to continue to ensure the community is inclusive and accepting of diversity.
"The research remains clear that people who identify as LGBTIQ+ experience far poorer health outcomes than the broader population and raising the rainbow flag symbolises inclusion and support for a community that often experiences discrimination," Ms McDonald said.
The rainbow flag will be raised at the clock tower from May 13-20. It will also be raised at Gisborne and Kyneton council offices as previous years.
Cr Mandi Mees called for officers to prepare a draft flag-raising policy to be referred to the Health and Wellbeing Committee for their feedback before being brought to council for consideration by December 2020.