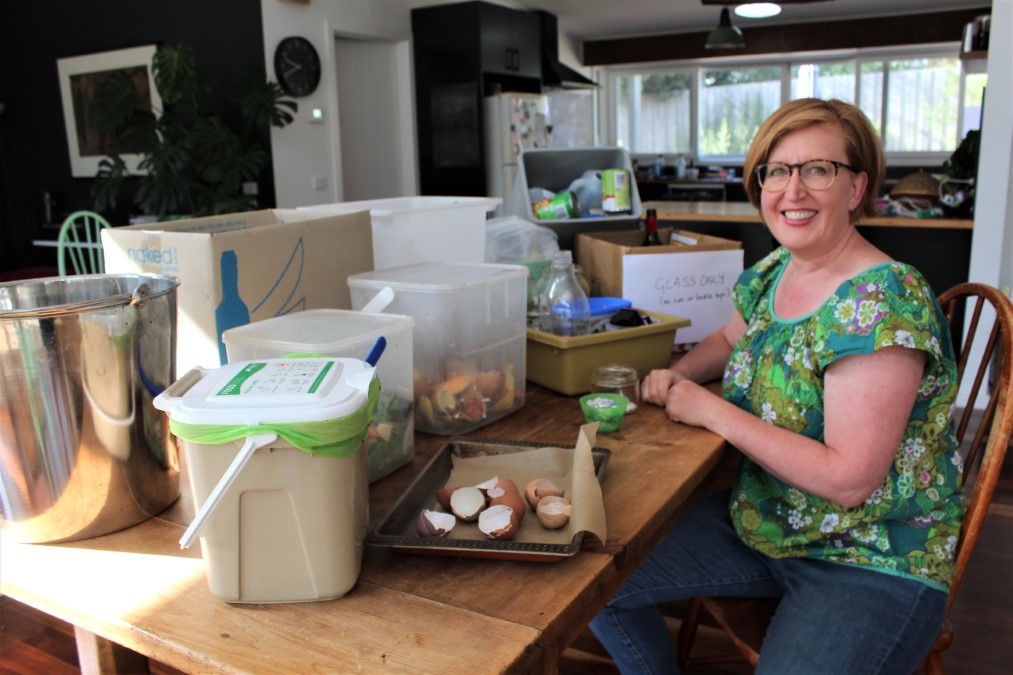 It is not yet known what impact a state-wide container deposit scheme would have on kerbside recycling services but both Macedon Ranges and Mount Alexander shire councils have welcomed the move.
A soft announcement of the state government's likely introduction of scheme came last week as Macedon Ranges began its four-bin waste collection service that introduced glass only and food organics recycling.
A recycling reward program typically offers 10 cents per item for return of cans and bottles to a drop-off-point and has long been championed for Victoria as other states see benefits.
The scheme is likely to complement kerbside services rather than cannibalise them, says Macedon Ranges Waste and Recycling Action Group leader Lisa Richards.
"It's not going to take away from our need of a comprehensive recycling service. A CDS just means more sorted streams of waste. We're still going to have plenty of waste," Ms Richards said.
"The most essential point is to create better sorting at the source."
The action group is a branch of the Macedon Ranges Sustainability Group, which last year teamed up with Plastic Free Woodend to be among 300 groups state-wide campaigning for a CDS.
"When our group has done site clean-ups about 80 per cent of what we pick up is cans and bottles and stuff that can be recycled," Ms Richards said.
"Unfortunately littering won't go away but a CDS can change attitudes about how people look at their waste."
The scheme is expected to be made public later this month but reportedly will not be introduced until 2023.
The move is likely to be welcomed by municipal councils and industry bodies that have pushed for a scheme since before the collapse of recycling giant SKM last year.
Macedon Ranges Shire Council's director of assets and operations Shane Walden said it was "not clear what impact a scheme would have on the amount of recyclable waste disposed of in Macedon Ranges" but welcomed the move.
"Introduction of the scheme would provide further incentive and opportunity for Victorians to responsibly manage their recyclable waste items," Mr Walden said.
"CDS schemes in other states have seen a small reduction in kerbside recycling volumes however it would largely depend on the types of items included in the scheme."
The CDS scheme was one of several recommendations out of a parliamentary inquiry into recycling and waste management. It is unknown what form the state-wide program will take.
Mount Alexander Shire Council's director of infrastructure and development Phil Josipovic said proven success in other states was promising.
"Mount Alexander is already a community of committed recyclers, but we can see further benefits based on the success of the scheme recently introduced in New South Wales," he said.
In its first year, the NSW scheme recycled 1 billion items and significantly increased recycling rates, according to Boomerang Alliance's December 2018 report.
The report states the value of recyclable material increased from $110 per to about $375 per tonne for sorted CDS PET.
Mr Josipovic said similar success rates had been recorded in other states across Australia that had had container deposit schemes in place for some time.
"We believe similar benefits could be expected once it is rolled out in Victoria," he said.