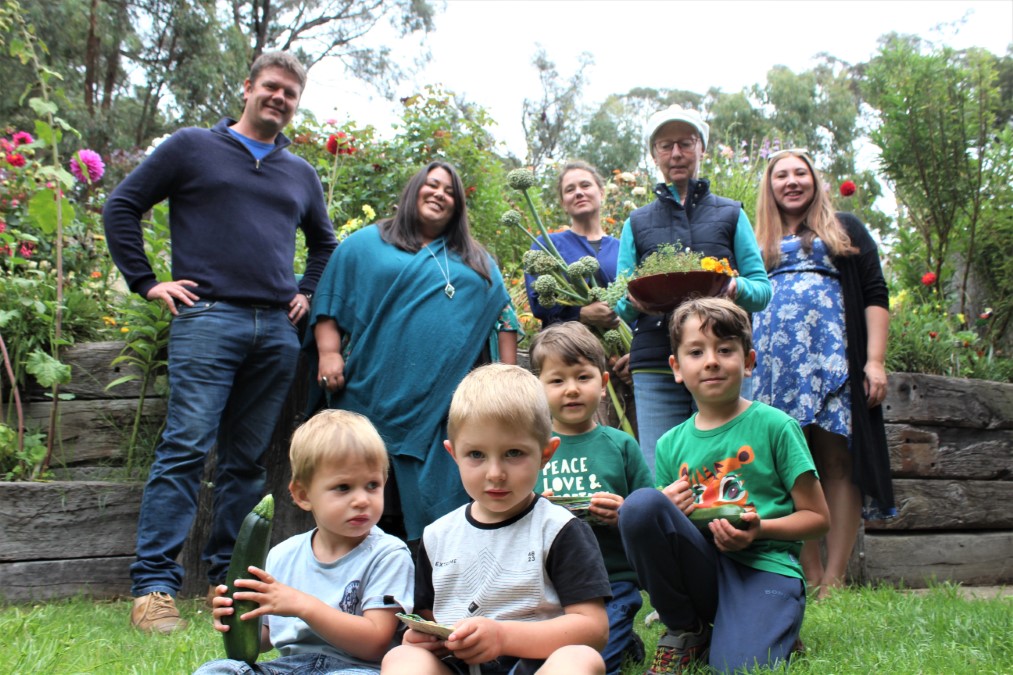 The Macedon Ranges community will reap the benefits from growing its own plants as a new initiative gets underway.
The Macedon Ranges Seed Library will launch on March 7 in a bid to encourage locals to grow their own food supply and help to protect plant diversity in the region.
The idea of the seed library is to retain a broad selection of seeds to ensure continued access through sharing and swapping locally-grown varieties.
Those who 'check out' seeds are encouraged to collect the seeds from their successful crop to return seeds to the library to ensure the cycle continues.
Woodend's Kylie Swain said the idea took root during her search for cuttings and plants to fill a memorial garden dedicated to her daughter.
The interest in plant exchange was so strong she established an online seed, cutting and plant swap group that grew to more than 1000 members in just three days.
Ms Swain said discussions between members proved strong support for a seed library, from which the whole community could access as needed.
"Many people move to the Macedon Ranges because they want to have land with a garden or a veggie patch and this seed exchange makes that so much more attainable," Ms Swain said.
"It's good to think we can help educate younger generations and pass on our knowledge to others for a broader community benefit."
Similar seed exchanges have been successfully tried in Hepburn, Mount Alexander and other areas, and this latest movement in the Ranges complements efforts of the 10-year established Riddells Creek Seed Savers. The two have now merged to form the Macedon Ranges Seed Savers as a new part of the Macedon Ranges Sustainability Group.
Riddells Creeks group's Lyn Godfrey said the move opened up "all sorts of new opportunities".
"There is such eagerness from people to be involved and a lot of beginner gardeners showing interest," she said.
"Over the past 100 years we have lost a large percentage of our fruit, vegetable and plant varieties as companies change their (commercial) lines. It's really important that gardeners save these varieties so we don't lose them. If we keep saving seeds they will adapt to the local conditions and help to maintain buyer or grower diversity."
The seed library will stock a wide variety of seeds from fruit and vegetables to flowers and trees. A selection of native seeds has already been donated to aid the program launch.
The Macedon Ranges Seed Library will launch at Woodend Library on Saturday March 7, from 10.30am to 11.30am.
Guest speaker David Sparks will talk participants through seed collection including seed biology, what makes a seed ready for picking, storing needs and sowing. Participants will receive seeds to take home.
The seed sharing network will be based at the Woodend Library but ideas and interest in extending the program to other towns is welcomed.