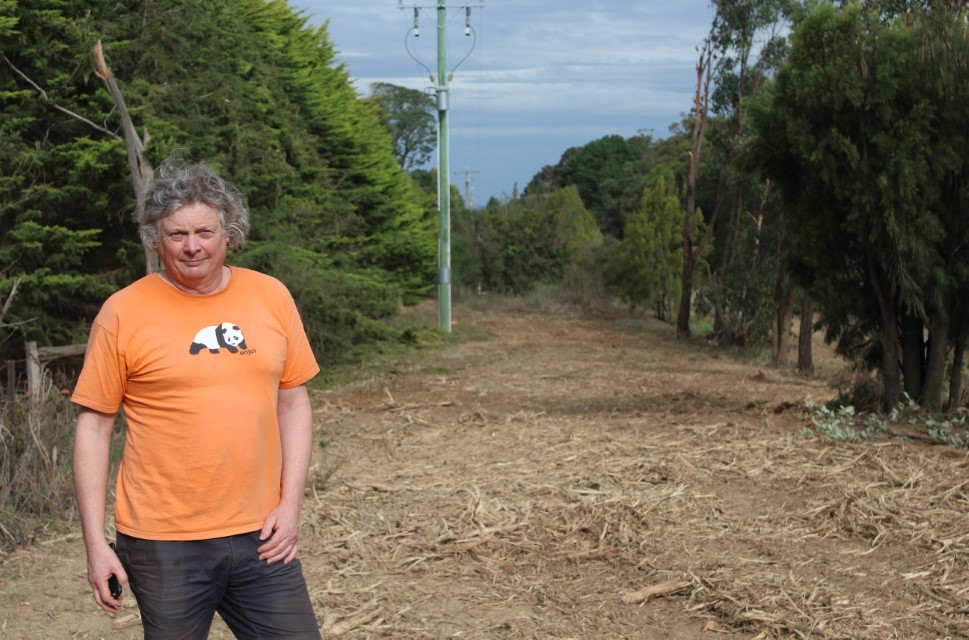 Poor tree pruning has brought Powercor's electric line clearance works to a standstill in the Macedon Ranges until the company and local council agree on a work plan.
Powercor contractors were criticised for leaving trees damaged and unsightly at several locations across the shire during its bushfire mitigation program, prompting council intervention in January.
Since then, council's director of assets and operations Shane Walden said council had met several times with the energy provider, which had admitted to poor pruning practices.
"Despite conversations we've still found some evidence of poor pruning and we have had cause to, twice in the past month, write to Powercor seeking rectification," Mr Walden said.
Riddells Creek residents are among the most recent to express frustration, following severe pruning and unnecessary disturbance of native and exotic vegetation along Sandy Creek Road in mid-March.
In a report to council last week, CEO Margot Stork said the company's pruning practices were "not aligned with council's standards" and had impacted the municipality's tree assets and neighbourhood character.
Since November, the Midland Express has heard from at least three towns where complaints were filed against the company's tree maintenance. 
New Gisborne locals lodged complaints in February when 100-year-old oak trees were unsympathetically hacked back.
Similar dissatisfaction was aired over Powercor's pruning of aged horse chestnut trees in a heritage area of Lancefield last November. 
Mr Walden said the council's environmental team, arborists and planning staff had been working with Powercor to reach a solution.
"We have identified a list of 1300 significant trees across the shire and it's intended that Powercor contractors use this list as a guide to protect significant landscapes as well as environmental and cultural heritage features," he said.
Mr Walden said the council had requested a tree management plan and timeline to ensure tree assets and neighbourhood character of the Ranges were properly considered in power line vegetation management activities. The council is now assessing a draft with the aim to reach agreement by Friday.