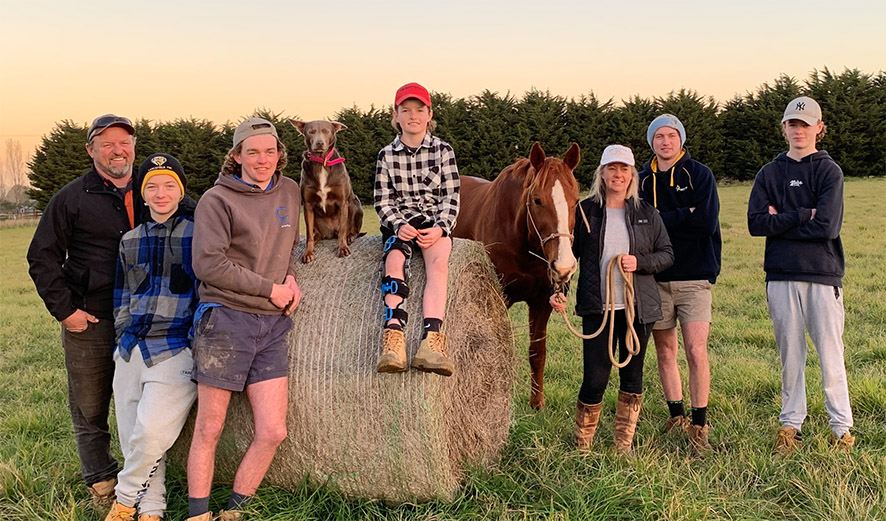 A Lancefield couple has fought to build their dream home and business in a Rochford-area Farm Zone and won unanimous support from Macedon Ranges councillors, against planning department advice for refusal.
The Sankey family purchased their 10.12-hectare property at Rochford Road seven years ago hoping to build a home, relocate their established earthmoving business and develop an equine enterprise.
The family had eight letters of support for their application and no objections, but state planning controls to protect farming land against development meant an uphill battle despite their unique location.
Their land is one of several blocks created in the days of the Shire of Romsey and is the only one that never had a house built on it. It is surrounded by similar-sized developed lots.
Their plan includes a small rural store to support their earthmoving business and small-scale horse agistment and associated activities on the property.
Council officers argued against fragmentation of the land, stating the Sankey's ventures were "more aligned with a hobby farm or rural lifestyle block rather than a bona fide agricultural pursuit" and could operate without a home on site.
But councillors had heard from farm plan consultants who outlined the need for continued on-site care to attract equine clients. An equine veterinarian also stressed that horses required 24-hour care.
Kylie Sankey said the family was still in disbelief over the decision and thanked councillors for their "common sense vote".
"This block of land is our whole family plan, our life, our future – everything. We never had a plan B. We would have had to buy elsewhere had it not happened," she said.
"Rochford is in an equine pocket of the Macedon Ranges: there are horse studs all around, so it makes sense to have this here."
Demonstrating the need for a house to run the agricultural pursuit was vital to the permit, with limitations on building within on properties in the Farm Zone under 40ha.
Cases around building in the Farm Zone have created uncertainty for various councils as they struggle to balance the need to retain agricultural land and development.
Macedon Ranges councillors were split on an application last August for a small-scale speckled park cattle breeding pursuit and accompanying home on a 6.2ha property in the Farm Zone at Woodend North.
Their 5-4 vote to refuse the application largely focused on the need for a house to support the business despite council officers recommending approval.
This application has since been appealed to the Victorian Civil and Administrative Tribunal.
The matter was scheduled for a merits hearing on May 4, however, VCAT adjourned this hearing due to the COVID-19 pandemic. The timeframe for a decision by VCAT on this matter is unknown.