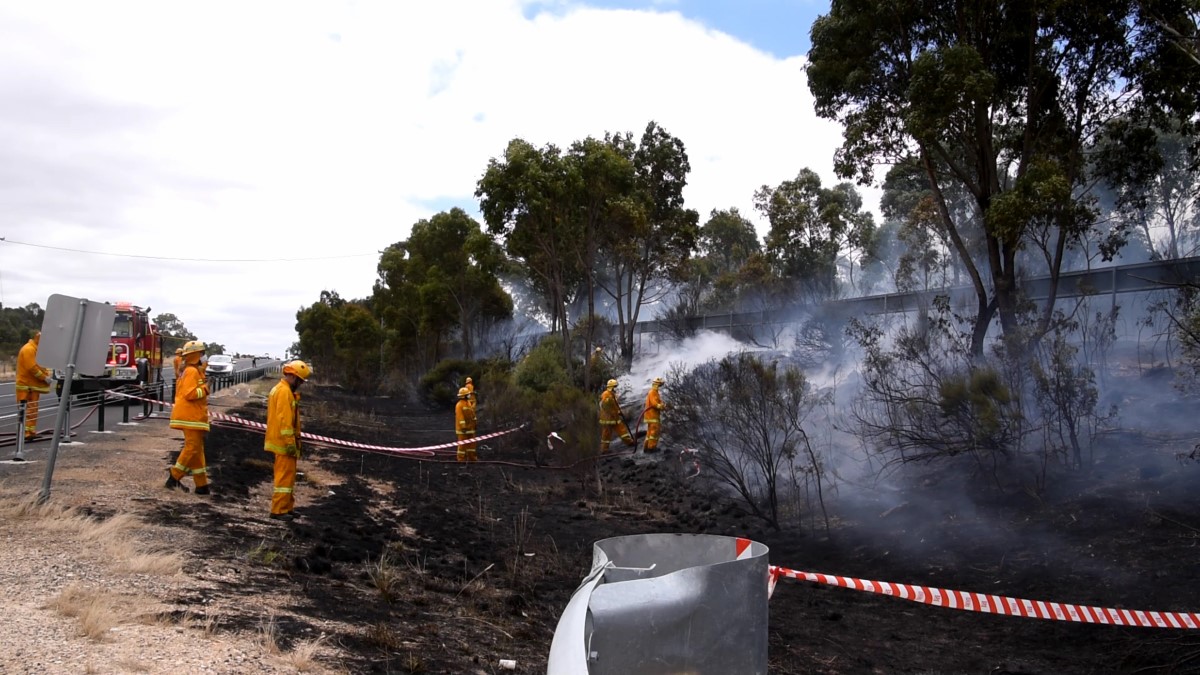 Two suspicious fires that ignited on the side of the Calder Freeway at Taradale in the past week have sparked fears a firebug may be active in the area.
A large number of resources turned out to a fire called in about 12.45pm on Saturday with brigades from Taradale, Malmsbury, Kyneton, Chewton, Elphinstone, Harcourt and Castlemaine supported by crews from the Department of Environment, Land, Water and Planning and air support from Bendigo.
Taradale 1st lieutenant and incident controller Adam Paine said the swift response of brigades managed to contain the blaze to about two hectares.
"With the support of our neighbouring brigades we were able to get the fire under control before it could become a much bigger scenario," Lt Paine said.
Lt Paine said two fire investigators attended the scene but could not determine a cause for the fire.
"People should be vigilant on the roads and look out for anything suspicious just in case there is a firebug in the area," he said.
"They should also make sure they have their own fire plans in place."
A second fire that ignited on the side of the freeway at Taradale on Sunday January 10 was also deemed suspicious.
Anyone with information in relation to either fire is urged to contact local police or Crime Stoppers on 1800 333 000.