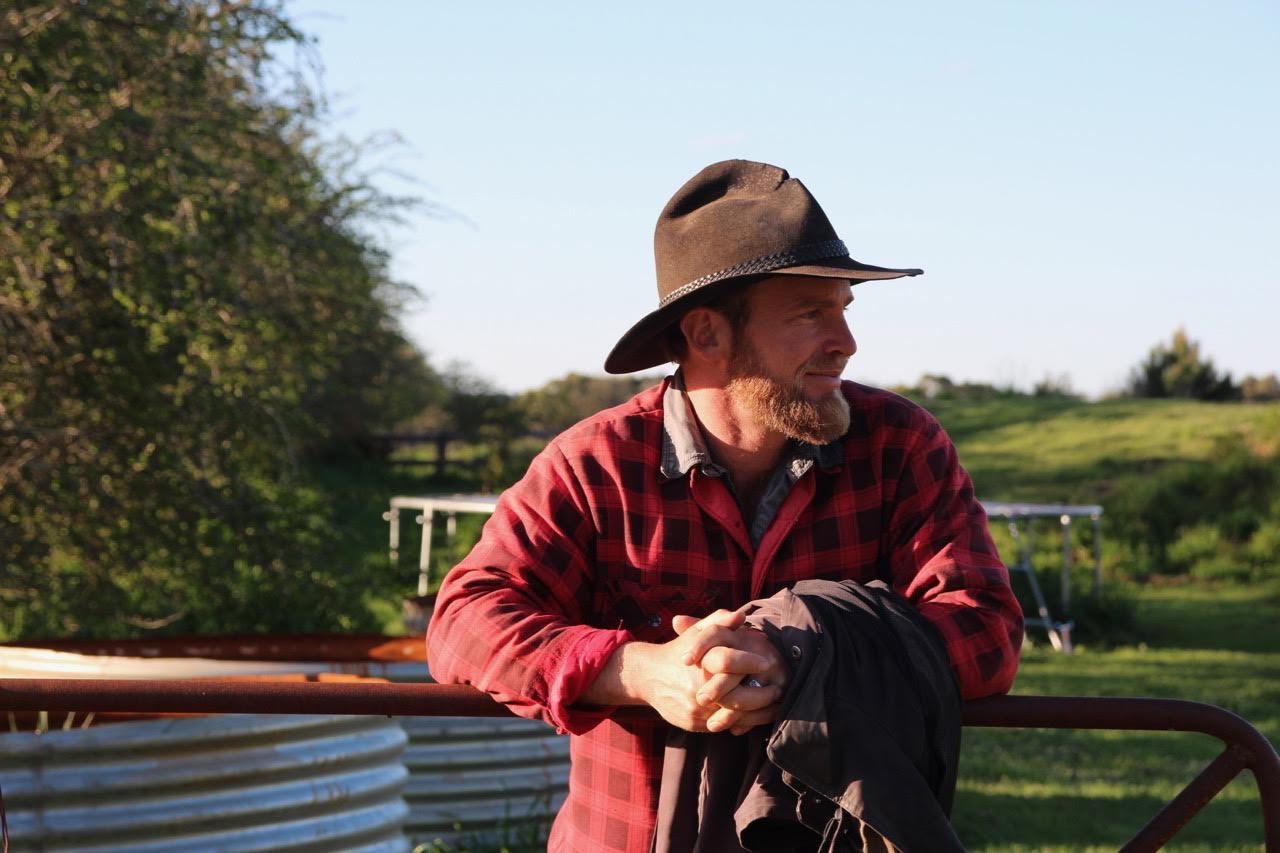 Kyneton farmer Alex Sims says he had no money, no experience and no land when he decided to plunge head-long into regenerative farming with his wife Emily.
It was also a huge change from their media production careers in France, but the one thing they did have was unwavering enthusiasm, which has seen them succeed.
Alex now manages a beef cattle herd at Rock House Farm and is passionate about seeing communities transformed through the integration of regenerative agriculture in everyday life.
He is sharing his story to inspire others and will be joining the big names in Australian and international agriculture at the national agri-food conference Farm2Plate Exchange in Queensland in May.
At the conference, Alex will join his idol, American farmer Joel Salatin – whose presentation is being livestreamed from Polyface Farm in the US – to discuss farming the Polyface way in Australia.
It's a system of farming principles and practices that seeks to rehabilitate and enhance the entire ecosystem of the farm and aims to improve the resources it uses, rather than destroying or depleting them.
It was a documentary that sparked Alex and Emily's interest and Alex recalled regenerative farming started taking over more conversations and headspace.
"It got to a point where we thought maybe we should just give it a go," he said.
"A lot of people want to get into farming but think they need to own the land first. It's not the only option.
"We've gone down the path of farming on someone else's land. My vision for farming matched Rock House. We got stuck into it and haven't looked back.
"It's very demanding work but so satisfying. Farming in our perspective is a long-term game."
The Farm2Plate Exchange will include topics such as the impact of climate change on farming practices, the future of farming and intergenerational equity, connecting with the conscious consumer and how to make food provenance a way of life for Australians post-pandemic.
Program highlights include speakers: Bruce Pascoe, Charles Massy, Kate McBride, Joel Salatin, Barbara Sweeny, Christine Manfield, Brenda Fawdon, Prof. David Hughes, Matthew Evans, and Ben Cole.
The Farm2Plate Exchange will be held from May 18-19, in Scenic Rim, Queensland with the full program available to view at regionality.com.au
General admission tickets then go on sale until early May 2021 on Eventbrite.
This event is made possible by the support of Scenic Rim Regional Council and from the Commonwealth Government under the Disaster Recovery Funding Arrangement.