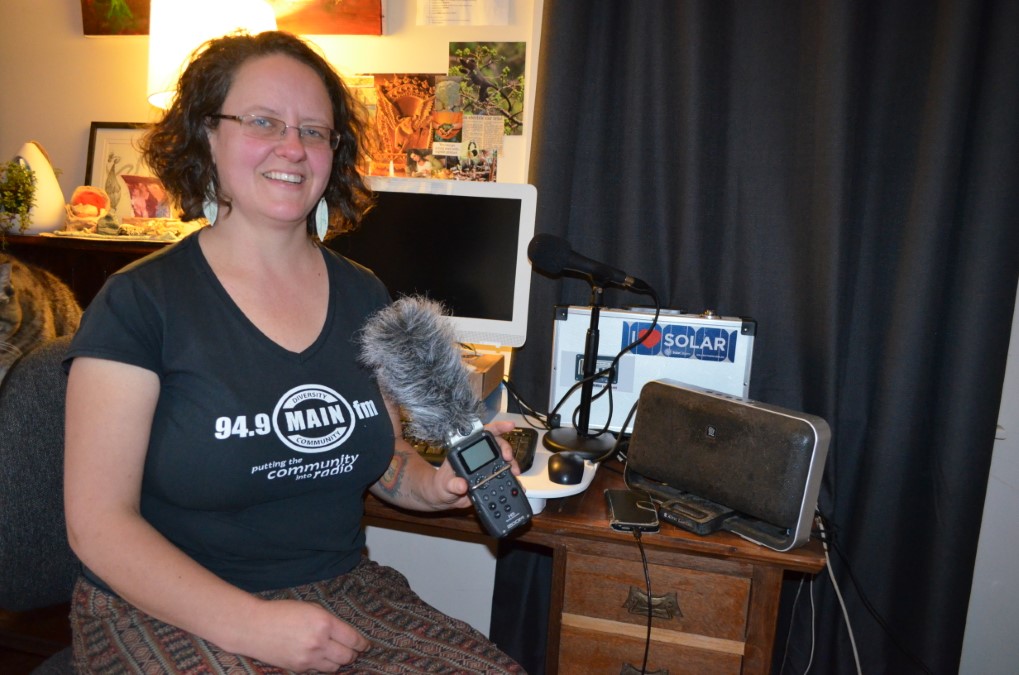 Saltgrass, a Castlemaine sustainability podcast proudly supported by Mount Alexander Sustainability Group and MAINfm 94.9, has gone global!
The podcast was recently picked up and highlighted by the New York Times when it ran a list of five environment podcasts to listen to on Earth Day.
Saltgrass is the brainchild of MASG team member and long-time MAINfm presenter Alison Hanly.
Allie said she wanted to create a podcast that focused on salt of the earth people and grassroots change.
The show was born out of frustration at watching the Australian government consistently make decisions that favoured the fossil fuel industry, even as the majority of Australians said they were worried about climate change.
"It became more and more apparent that the answer would have to come from the ground up, that is, every day people doing what they could in their region to make a change," she said.
"Climate change can be overwhelming, paralysing and many people don't know where to start. I wanted to highlight some of the positive things that everyday people can do to make a difference by sharing inspiring and relatable stories.
"We chat in depth to farmers, engineers, community workers, healthcare professionals, artists, activists, children and passionate retirees. Topics include science, conservation, advocacy, tech solutions and societal change. No industry or aspect of our society is immune to the problem that is climate change."
The Saltgrass podcast, which is made possible by support from the Community Broadcasting Foundation and The Salvage Yard, features on MAINfm on Tuesdays at 4pm with a new instalment every fortnight. It can also be accessed online at saltgrasspodcast.com or via your preferred provider including Google, Apple, Spotify, Podbean and many more.
The next instalment – a discussion between Scott Ludlam, former Greens senator and author of new book Full Circle, and local writer Alex Kelly – airs today.
Allie said a fellow podcaster from Climactic brought the New York Times article to her attention.
"I had noted that the number of downloads had spiked by about 10 times the amount I would normally get!" she said.
"It was strange because that usually only happens after I upload a new podcast or if someone of influence shares one. I had no idea about the article. As a result of the Earth Day piece we have picked up new followers from all over the world!
"It is wonderful to think that people all over the world are tuning in to discover what our local community is doing on Jaara Country in central Victoria to combat this global crisis."