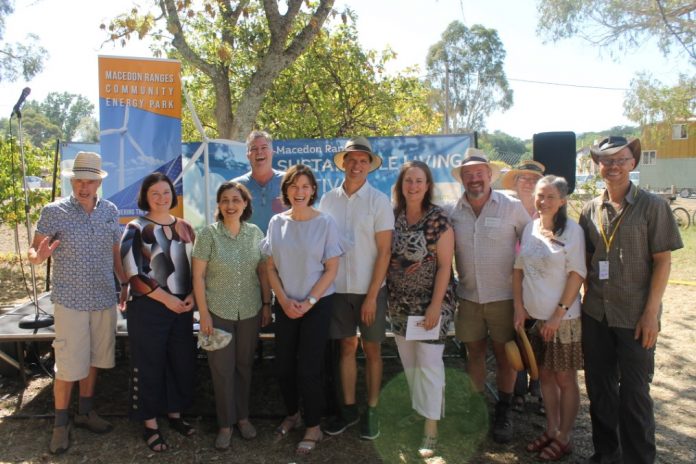 Plans have stalled for a major community renewable energy park to help power Macedon Ranges.
The Macedon Ranges Sustainability Group project, south of Woodend, proposes a facility to combine wind energy, a solar plant and battery storage, but now awaits legislative change for progression.
Earlier this month MRSG president David Gormley-O'Brien estimated a four-year delay on advice that the desired site would require legislative amendments as it was land held under a perpetual licence issued to Hancock Victoria Plantations.
"While the analysis so far shows that the plantation site is suitable for such a project in technical, financial and potentially planning terms, the project requires formal access to the land, which is set aside for forestry purposes," he told stakeholders.
"Use of the land for energy production will require a legislative amendment, which the state government has informed us is not a short to medium term priority on the legislative program."
Macedon MP Mary-Anne Thomas's office confirmed last week, "These legislative amendments are not anticipated in the short term".
It's the second major snag for the project more than 10 years in planning. A Liberal state government-imposed blanket ban on windfarms across Macedon Ranges hindered plans back in 2014, which a later Labor state government planning scheme amendment partially lifted to accommodate the project.
MRSG vice-president Bruce Mildenhall told the Express the group expected the planning scheme change would allow automatic land access but understood it was a more complicated process.
"We have run into this roadblock but we are still hopeful. We've been at it a long time and it's a big project but Rome wasn't built in a day. It has been heartening to see the community support for this project," he said.
The group expects the facility would operate on a scale capable of producing power equivalent to the entire Macedon Ranges Shire household consumption.
The project falls in line with initiatives of Macedon Ranges Shire Council which, in March, joined 32 other Victorian councils in declaring a climate emergency.
Projects of the council so far include environmental building upgrades, involvement in a council renewable energy buying group to secure 100 per cent of council's electricity from renewable sources, and a Cool Changes program to develop climate change action plans for each town.
Mayor Cr Jennifer Anderson said there had been strong community support for the energy park project.
"We are trying to drive change but now unfortunately, at this stage, this community MRSG project has to be parked," Cr Anderson said.
"It's a shame that it has stalled but it will prompt the council to investigate if there are other things we can do to get us to be less reliant on fossil fuels."
MRSG says its work in promoting sustainability across the shire will continue as it awaits the next step in the energy park project.