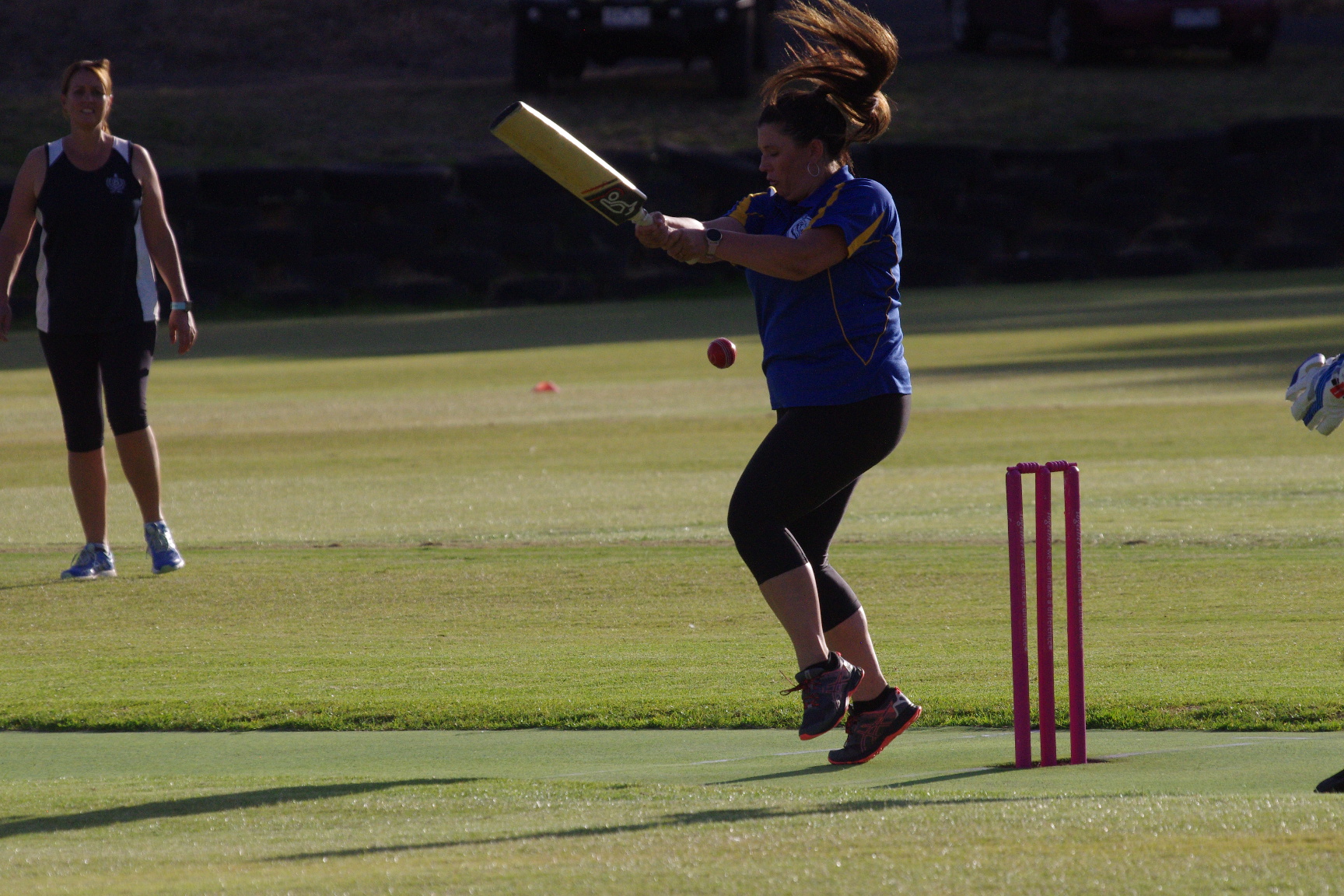 Castlemaine District Cricket Association grand finals got underway Friday evening with Harcourt hosting Barkers Creek in the Women's showdown.
Harcourt finished on top of the ladder and Barkers Creek were vying for back-to-back premiership honours.
At the conclusion of a top evening of competition, Barkers Creek emerged victorious and claimed the 2020-2021 Premiership Cup.
The final capped off the second successful season of women's cricket in the area. This year the CDCA welcomed Maiden Gully and Guildford Cricket Clubs into the women's competition. The feedback from players has been really positive and everyone is looking forward to doing it all again next season with the addition of another team as Newstead joins the competition for the 2021/22 season.
Anyone interested in getting involved in the social women's cricket competition (no experience or skills required) can contact their local cricket club via Facebook or speak to the CDCA women's representative Jo Martin on 0407 844 093.
Unfortunately rain hampered play for Saturday's senior grand finals in A Grade, A Reserve and B Grade.


A Grade
A Grade sides Castlemaine United and Barkers Creek are playing a 'Best of Three' finals format. Saturday's match saw United make 1-67 with Brian Brasher hitting 45 before rain washed out play and the match was declared a draw.
On Sunday a big crowd turned out at the Camp Reserve in sunny autumn conditions to watch game two. Castlemaine United won the toss and elected to bat first and made 9-158(cc). Nicholas Kearton 50 and Levi Chaffey 26* top scored for United, while Darby Semmens excelled with the ball taking 5-44 for Barkers Creek. Unfortunately, despite some good batting performances by Sean Smith 36, Darby Semmens 31 and Ben Leech 31 the side fell short of the target with 136 and lost game two.
The pick of the bowlers for United were J Chaffey 2-26 and Nicholas Kearton 2-43. The premiership victor will now be decided in game three of the series this Saturday, March 20 at the Camp Reserve at 1pm.
A Reserve
In A Reserve, the final between Hepburn 3-63 and Newstead was washed out. As a result top of the ladder Hepburn were declared premiers for the 2020-2021 season.
B Grade
In B Grade, the final between Muckleford 2-59 and Guildford was abandoned and top side Muckleford were declared the premiers 2020-2021.