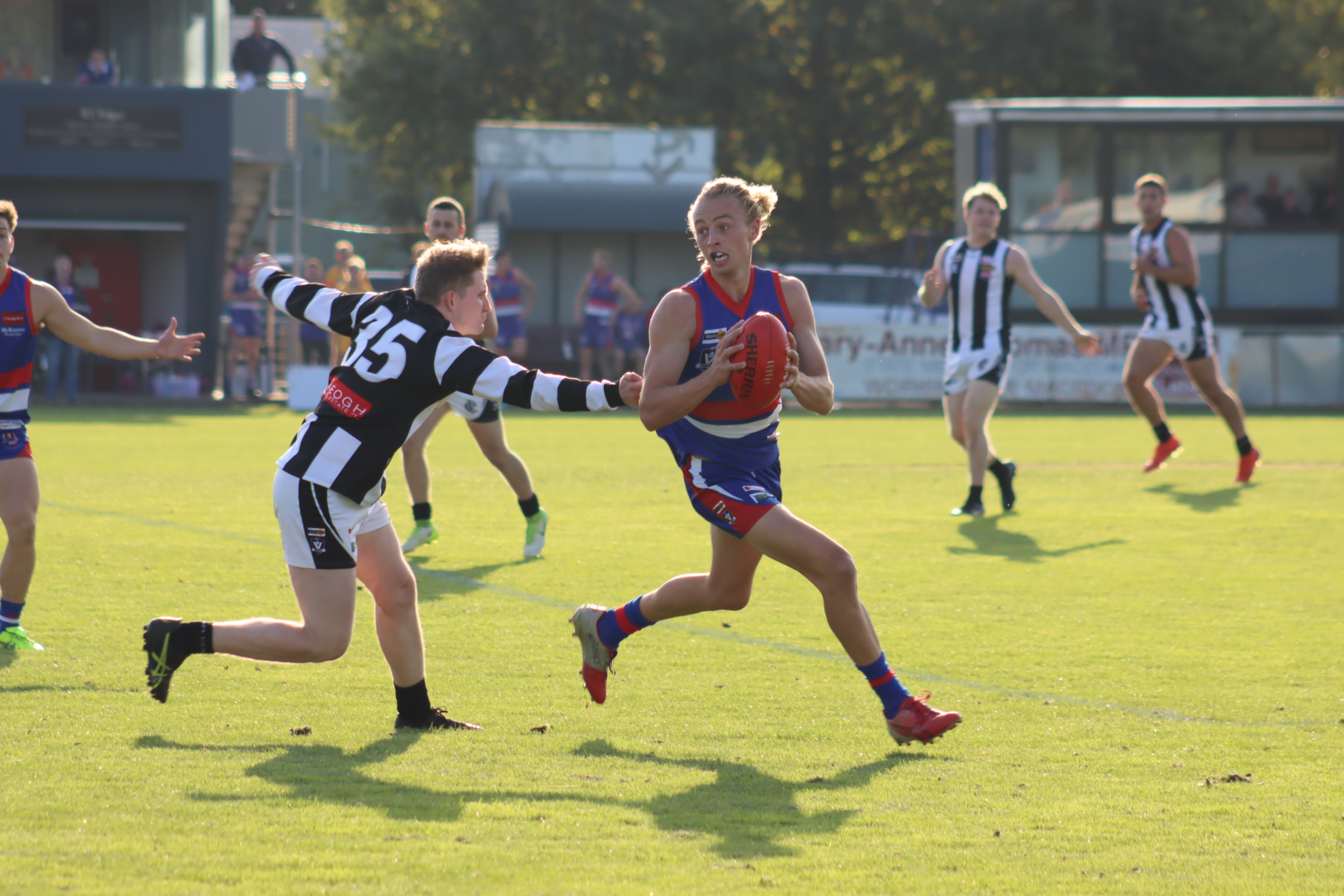 Gisborne senior footballers reigned supreme at Gardiner Reserve on Saturday, demolishing Castlemaine by a mammoth 223 points.

After the Magpies' 52-point victory over Maryborough in the previous round, the talented Bulldogs were prepared for some strong opposition.

To Castlemaine's credit, players battled hard and kept up their efforts in the face of a scoring blitz by the home side.

Ace forward Pat McKenna led the way with 14 goals, and Brad Bernacki continued his superb early season form.

Brendan Josey and Liam Wilkinson were prominent for the Magpies, who trailed by 97 points at the long break.

The Bulldogs did not relent, and spectators were interested to see if the Magpies could score a goal, but it did not eventuate.

This Saturday, Gisborne make the long trip to Maryborough for what should be another big victory, while the Magpies will regroup for the home match against Strathfieldsaye.

Unfortunately Castlemaine, which like several other clubs has been hit by COVID, could not field enough players to enable the scheduled Reserves match to go ahead.

Match details were:

Gisborne 8.6, 14.14, 23.18, 34.21 (225) d Castlemaine 0.1, 0.1, 0.1, 0.2 (2).
Goals (G) – P. McKenna 14, J. Scanlon 4, S. Walsh 3, B. Eales, M. McDonald, S. Graham 2, J. Fox, M. Merrett, H. Manders, J. Reaper, B. Bernacki, E. Foreman, M. Pannucio.
Best – Bernacki, McKenna, S. Bell-Bartels, Graham, Scanlon, Fox.
Best (C) – B. Josey, L. Wilkinson, D. Slingo, R. Pedretti, A. Mayes, C. McConachy.

THIS SATURDAY

Fourth round Bendigo League matches this Saturday are:
Kyneton v South Bendigo.
Castlemaine v Strathfieldsaye.
Maryborough v Gisborne.
Sandhurst v Kangaroo Flat.
Eaglehawk v Golden Square.