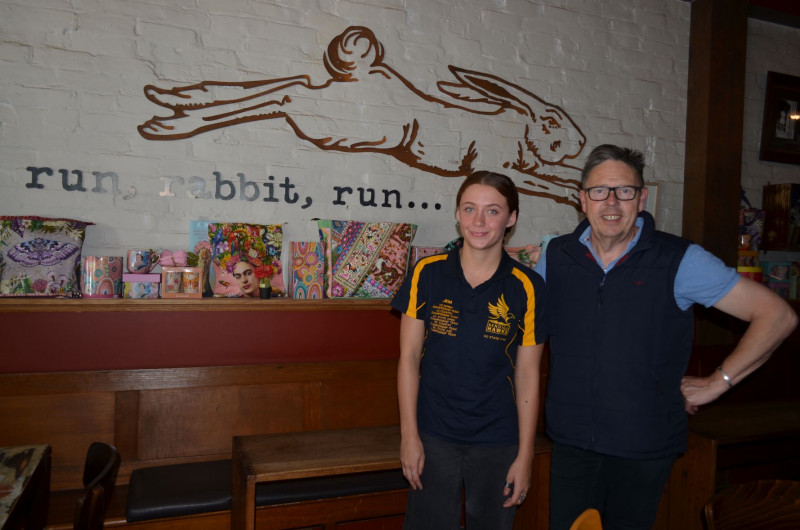 Talented Castlemaine swimmer Jemma Cole is set to compete at the National Open Swimming Championships on the Gold Coast next month.
The 18-year-old was selected to swim at the Nationals back in 2020 in Perth, but COVID quashed those plans.
As restrictions began to ease, the Castlemaine Amateur Swimming Club member was able to train at with the Bendigo Hawks at their facilities at Faith Leech Outdoor Pool and Peter Krenz Indoor Pool as local pools remained closed.
"A lot of swim clubs in Bendigo and Ballarat were kind enough to offer a home to regional swimmers in the interim. I was really grateful to be taken in by the Hawks," Jemma said.
The athlete worked hard to get up to her 2020 fitness levels and was looking forward to finally having her chance to swim at the elite event in Queensland in 2022, but she was struck down by a mystery illness complicated by her autoimmune condition.
"It was really disappointing not to be able to go, but I just wasn't fit enough to hit the pool, let alone swim at a competition level," Jemma said.
In the time since, she has been working as a kitchenhand and more recently Front of House for Peter and Alice Bottomley of My Kitchen Rules fame at local cafe Run Rabbit Run and building on her swimming and fitness.
"Peter and Alice have been extremely supportive, allowing me the flexibility to train around my work commitments and to attend the April competition, and I am very grateful for their support and belief in me," Jemma said.
Run Rabbit Run proprietor Peter Bottomley said they were just so proud to see how far Jemma had come in light of the adversity she had faced.
"She has had quite a few hiccups along the way but she continues to push forward and we wish her all the very best at the competition," he said.
Jemma was invited to attend the Victorian State team camp coordinated by Swimming Victoria back in January at Melbourne Sports and Aquatic Centre and said it was great preparation for the Queensland event.
"It was pretty intense. We did two hours training every morning, gym work, yoga and breathing exercises, spin classes and two hours training of a night over the five days. It was an incredible experience as many of these swimmers train eight times a week but I was proud to hold me own," Jemma said.
"We also had the opportunity to meet one of my idols and one of Australia's most decorated paralympic swimmers Ellie Cole and Olympic gold medallist Michael Klim. To hear about their journeys was really inspiring," she said.
She looks forward to swimming in the 50m Butterfly, 50m Freestyle and 100m Freestyle at the National Open event which runs from April 17-20.
Swimming has been a huge part of Jemma's life, having trained at the Castlemaine Amateur Swimming Club with local coach Heather Lang since she was 10 and more recently with Hawks Coach Tyson Jelbart. Kangaroo Flat coach Vanessa Ladlaw has also taken an interest in Jemma and offered her tips and support.
"I really hope to do my family and all the coaches and those who have believed in me proud," Jemma said.