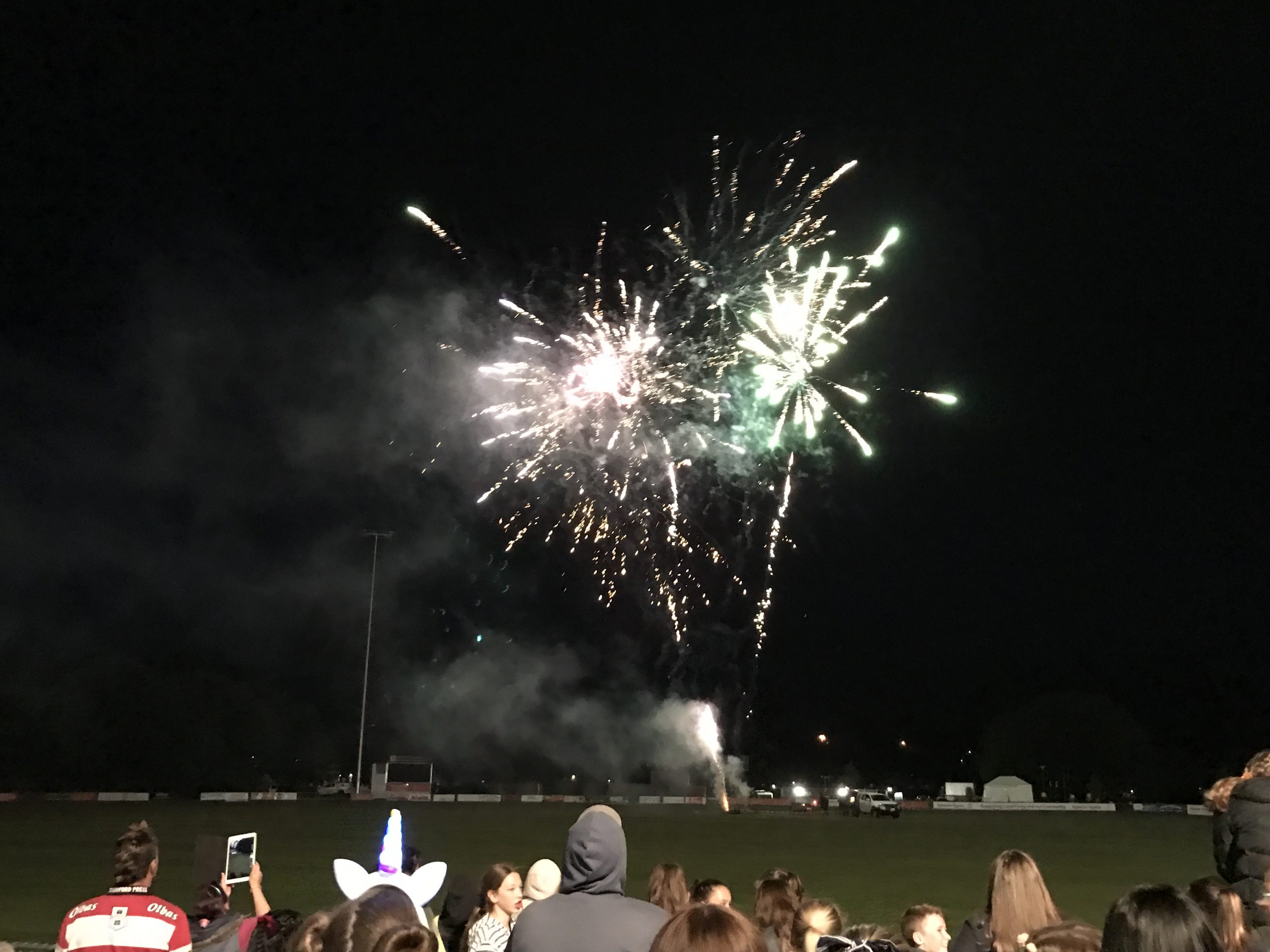 November's 160th Kyneton Show has been postponed until next year. But the Kyneton Agricultural Society is planning to host a special fireworks display on the night the show would have opened, to give the community something to look forward to.

Show secretary, Josephine Rutledge, said the show was famous for the scale of its Friday night fireworks display.

"The fireworks are a very significant and special element of our show and we want to keep the Kyneton Show spark going until we can bring you the entire 160th Kyneton Show next year," Ms Rutledge said.

She said people would be able to watch the fireworks from their cars and from backyards around town on Friday November 19, provided the region wasn't in lockdown.

"Our fireworks maestro always does such a brilliant show for us, with the best view from in front of the grandstand, but this year he'll redesign it so all of the fireworks will shoot higher into the sky, so they can be seen from further afield," Ms Rutledge said.

However she said it was not possible to plan to hold the full two-day show in just a few months' time with any certainty.

"More than 6000 people went to the last show and it's more popular every year," Ms Rutledge said. "It's all about the community getting together and all our hands-on activities.

"It's people checking out the prize-winning chickens in the poultry shed, all the riders on the oval and groups of kids clambering over our farm-inspired obstacle course. It's the little ones getting their hands dirty in The Farm Shed, and the crowds in the pavilion looking at the 2000+ exhibits together.

"It's just not possible to create that magic in these COVID times.

"We're an entirely volunteer-run organisation so our priority is managing the risks to all of our volunteers and to the wider community," Ms Rutledge said.

The first Kyneton Show was in 1858 and it was a highlight of the district calendar every year until it was cancelled in World War II when the showgrounds were occupied by the military.

This is the second year COVID concerns have postponed the show but Ms Rutledge said the committee was determined that the milestone 160th show would be a worthy celebration of community and the event's long history when it was staged next year.

"We look forward to bringing you the biggest and best show ever next year."