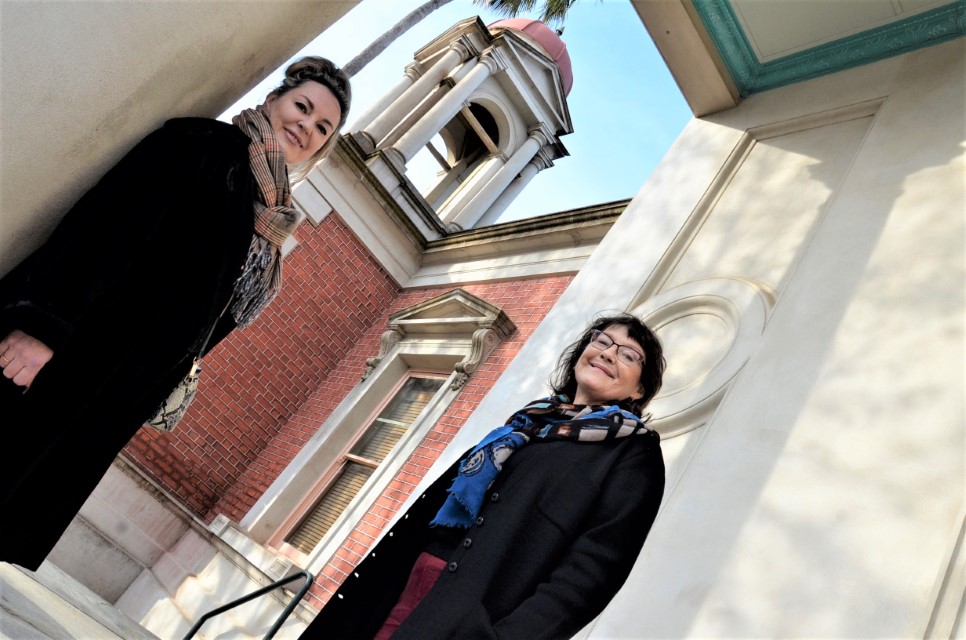 It's been swings and roundabouts but the 2020 'In The Clouds' Castlemaine Documentary Film Festival is set to go ahead this weekend, July 17-19.
The C-DOC team is thrilled to announce that limited ticketing is now available for the screening of its three scheduled films at Castlemaine's Theatre Royal.
Those lucky enough to secure one of the 40 tickets for each show will have the opportunity to enjoy and participate in the live Q&A panels after each screening – a key element of the much-loved festival that is now in its sixth year.
For those who miss out, don't despair, you can catch all three films and the accompanying panel discussions live online from the comfort of home.
Festival director Claire Jager said everyone at home would have a chance to ask questions if they wished.
"We're thrilled to also be able to be at the Theatre Royal – it's such a wonderful, spacious venue and it's always been the festival's home," she said.
With three fabulous films over three big nights – Friday, Saturday and Sunday – C-DOC has your weekend entertainment sorted.
The festival will kick off this Friday evening with the screening of emoji documentary Picture Character, which is quite fitting as it just so happens to be World Emoji Day!
The panel for this film will include producer Jennifer Lee, live from New York, in conversation with Allycia Cox and Adeline Johnston, two of Castlemaine Secondary College's best and brightest year 12 students.
Saturday evening Into the Jungle will hit the big and small screens. The film documents the story of newlywed zookeepers Jim and Jean Thomas who pack up the their safe suburban lives in Melbourne to try to save one of the world's rarest animals – the tenkile, a species of tree kangaroo – in the remote jungle of Papua New Guinea. This panel will include director and videographer Mark Hanlin in conversation with local environmentalist Natalie Moxham and ecologist Professor Brendan Wintle.
To wrap up the festival on Sunday, political documentary What is Democracy will feature. This panel discussion will include director and political organiser Astra Taylor, live from New York, in conversation with Castlemaine-based professor of international politics Damien Kingsbury.
So head to the website www.cdocff.com.au to secure your tickets. Set yourselves up on the couch, with your popcorn and pizza – or whatever takes your fancy – and enjoy!