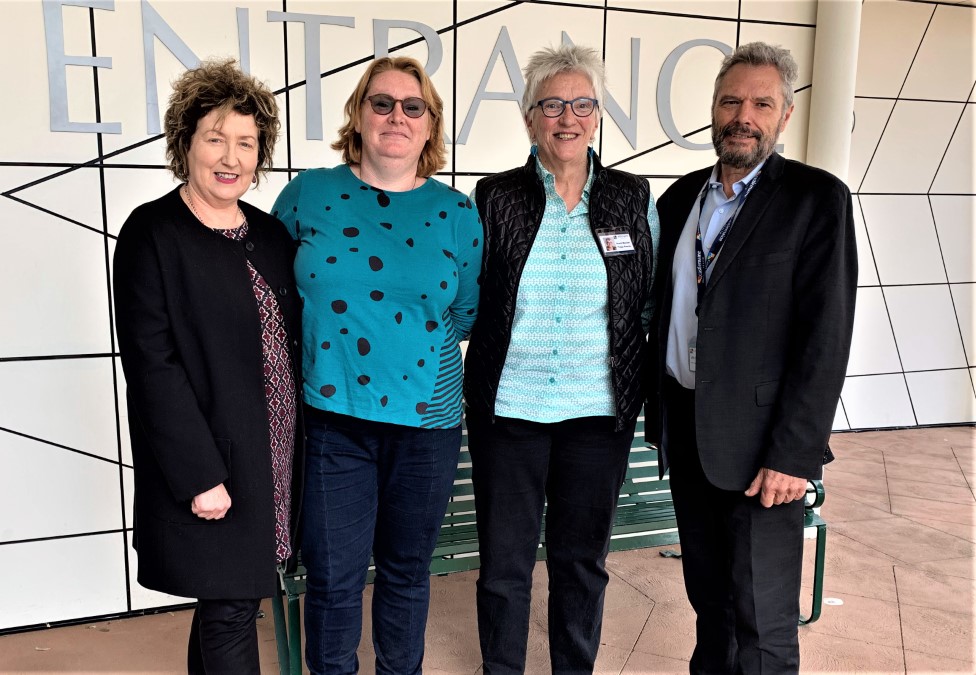 CHIRP Community Health and Castlemaine Health will conduct a year-long trial to see if combining their community health services in a joint working arrangement can deliver better health outcomes for local people.
But it's not a merger – at this stage, Castlemaine Health CEO Ian Fisher and CHIRP CEO Di Couch say.
"Not at this point. It might be considered into the future," Mr Fisher told the Express.
"It is a great opportunity. If the pilot goes well both organisations may have to sit down and there could be some discussions about mergers down the track. It's not on the table now."
The announcement follows growing fears CHIRP could be forced to scale back services or even close due to insufficient funding.
"I think longer term, if we are working together we'll have a wider range of funding streams available," Ms Couch told the Express following announcement of the joint working trial.
Like Mr Fisher, she also says that while the move is not a merger it "potentially could" lead to one in the future.
The year-long trail starts December 1 and will see staff and the wider community explore whether joint working can best deliver an effective, locally focused community health service.
"We want to enrich the services already on offer. That's absolutely our goal," Mr Fisher said.
"While CHIRP's well-publicised funding issues have influenced the timing, if we can work together to design a community health service specifically for the people right here, then why wouldn't we?"
As part of the pilot project, Ms Couch will take up a leadership role overseeing community health services for both organisations.
"I'll spread my time between the two," Ms Couch said when asked if she would remain based at CHIRP's current Mostyn Street premises.
And for the foreseeable future CHIRP's services will also continue to be delivered from its Mostyn Street premises, Ms Couch said.
While the joint working move may be a reprieve of sorts for the beleaguered CHIRP, Ms Couch stopped short of calling it a lifeline.
"It doesn't solve the immediate situation of having insufficient funds to meet the service needs," she said.
Castlemaine Health has a longstanding relationship with CHIRP, reaffirmed with the signing of a new memorandum of understanding.
Signed in recent days, it commits both organisations to the joint pilot project.
The year-long trial is scheduled to conclude in December 2020 and the findings will be shared with staff and community in 2021.
Locals with an interest in community health, who would like to take part, have been invited to email integration@cdch.com.au for further details.