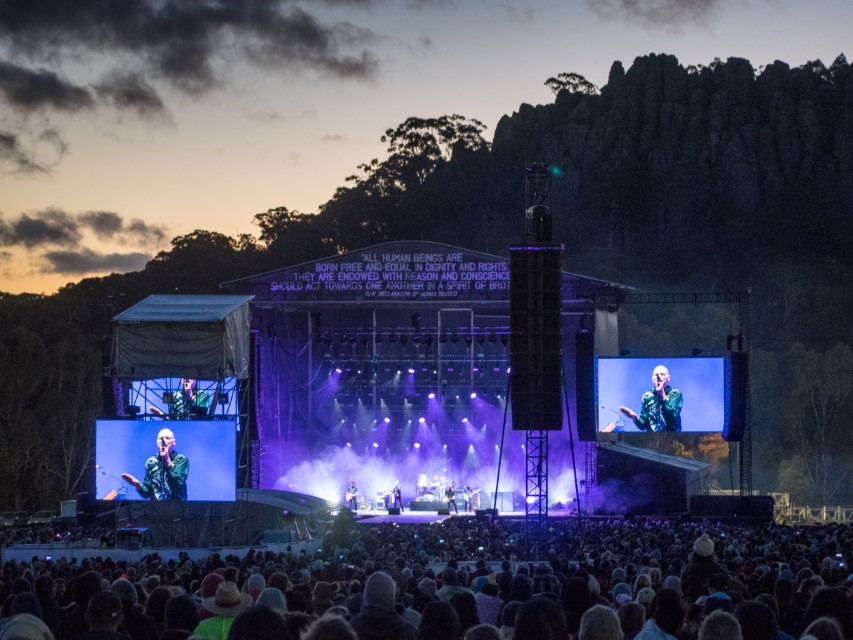 Macedon Ranges Council discussed the future of Hanging Rock's East Paddock behind closed doors on Friday.
The Department of Environment, Land, Water and Planning made an offer to purchase the council-owned site which is adjacent to the iconic landmark.
The offer was listed on the agenda for the council's special meeting last week but councillors could not discuss the item publicly as it related to confidential property matters.
The state government signalled its intent to purchase the East Paddock from the council last year.
Macedon MP Mary-Anne Thomas said Hanging Rock was one of Victoria's most iconic natural assets, and the state government was working hard to ensure it was protected for all future generations.
"We have invested $3 million to deliver the Hanging Rock Strategic Plan. This will allow the site to be purchased, and mean that the East Paddock site and Hanging Rock can be managed and protected as one precinct," she said.
"We are also fast tracking new environmental protections and greater recognition of Hanging Rock's Aboriginal cultural significance. This will create more tourism and recreation opportunities for locals and visitors."
DELWP is coordinating implementation of the strategic plan including new joint governance arrangements for the precinct with traditional owners, cultural and environmental values assessments of the site and developing a master plan.
The master plan aims to reflect the iconic nature of the site, creating a high-quality visitor experience while managing impacts to the natural environment and cultural assets.
Discussions around the future of Hanging Rock's East Paddock follow years of community angst to save the land from inappropriate development.
There will be opportunities for the community to provide input into the development of the master plan.