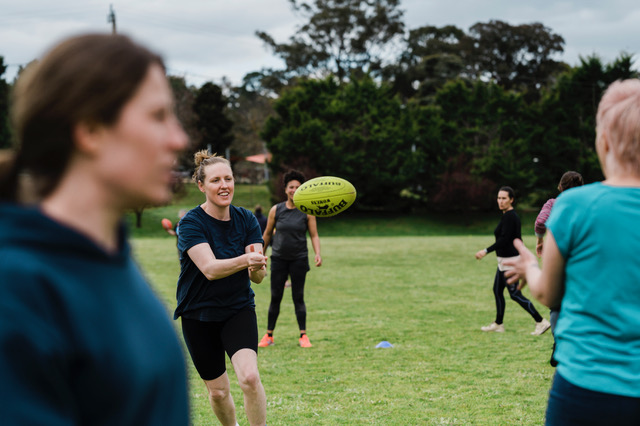 The Mount Alexander Falcons have appealed to the Australian Football League to review AFL Central Victoria's decision to permit only one local side, Castlemaine Football Netball Club, to enter a senior women's team in the Central Victoria Football League – Women in 2022.

The club was reportedly in talks with the AFL on Monday but was unable to provide an update at the time of going to press.

The Falcons executive last week expressed disappointment at the decision saying it was given no explanation, despite the fact it had players, resources and new facilities ready to go as outlined in its proposal.

Falcons president Louise Connell said many women's footy teams, particularly in the country, were bolted-on to men's clubs – whereas they wanted women's footy to be the focus.

"The Falcons are structured so 100 per cent of income generated goes to improving participation in Australian Rules Football by women, girls and gender diverse people in Mt Alexander," Connell said.

Falcons vice-president Alana Wearne said the decision was a massive blow to the women and gender-diverse people who had already put their hand up to play.

"This is a missed opportunity by AFL Central Victoria where a group of dedicated people are trying to build a club that focuses on inclusion for women and gender diverse people, a club that was trying to say 'you are safe, welcome and free at our club to be you and play football'," Wearne said.
"The missed broader positive social and cultural implications of having a club like ours is what devastates me the most."