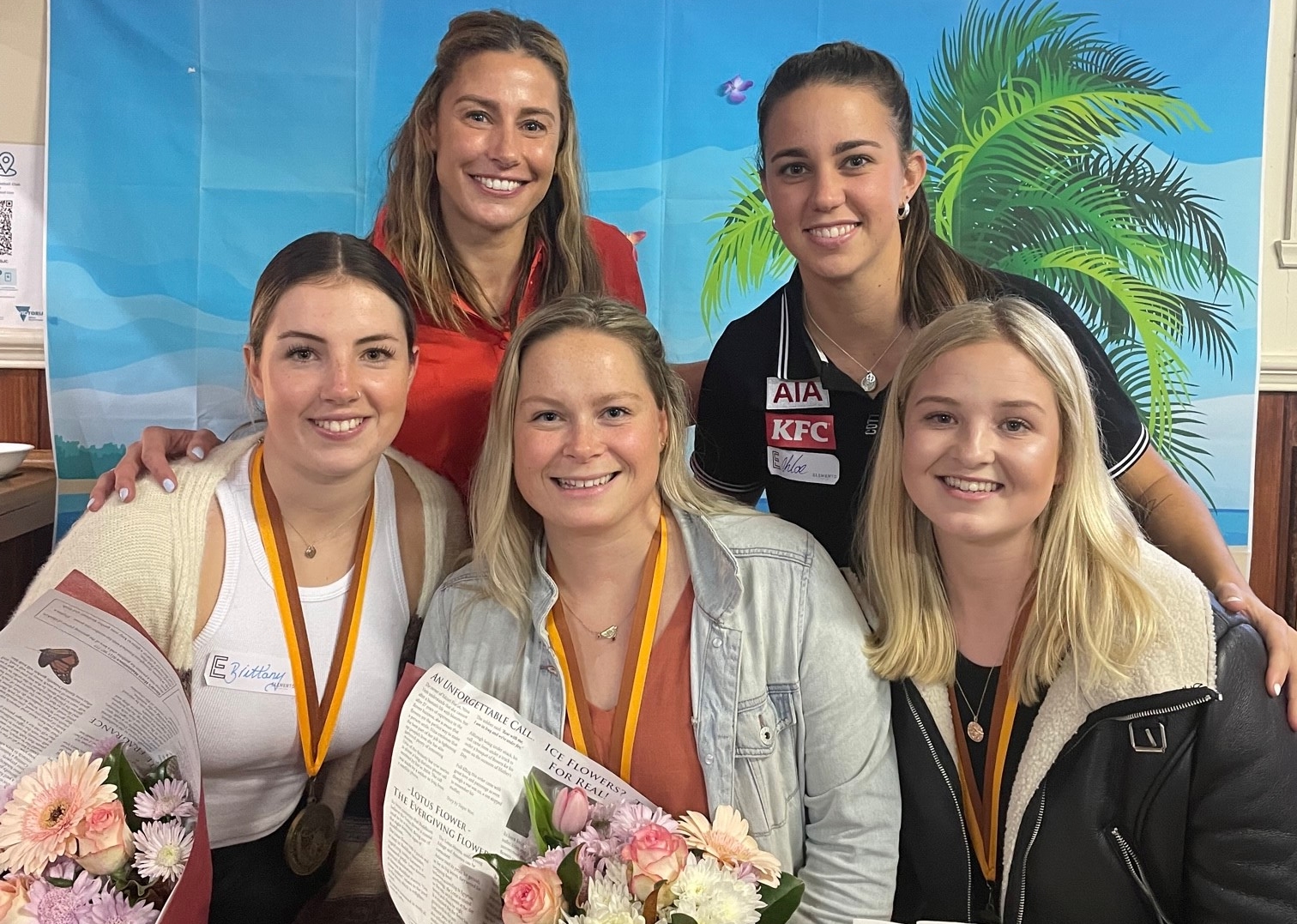 A special sell-out function to thank and acknowledge women who tirelessly devote time and effort to keep Woodend-Hesket Football Netball Club running smoothly was held on Saturday.

Food, music and entertainment, with two outstanding sportswomen at the top level as absorbing guest speakers, were interspersed with the announcement of the individual awards, two of which are to be presented annually.

The function ran for several hours in the club's social rooms at Gilbert Gordon Oval, where a tremendous senior football match between the Hawks and Diggers Rest was a counter attraction.

There was a Hawaiian dress-up theme for the function largely planned and organised by the quartet of Anne-Louise Lindner, Jane Dwyer, Angela White and Mel Wilson.

District MP Mary-Anne Thomas came along and offered her congratulations, and was informally reminded of the need for state government funding to enable much-needed netball facilities to go ahead.

Introducing the two guest speakers, Hawks' football coordinator Andy Wilson said super sportswomen, Madi Browne and Chloe Malloy, were excelling in their chosen fields.

The interviews revealed an insight into sport at the top level, and how girls from ordinary backgrounds could make it to the top. Browne's international netball prowess and Malloy's top ranking with the AWFL (currently with Collingwood) and their flow-on involvements held everyone's attention.

The first of the interspersed awards was the Kellie Duff Medal, named after an inspirational member who has been with the Hawks for years.

The winner, young netballer Hannah Dwyer, was selected by the Woodend Juniors Football Club, with a summary outline of Hannah's progress in netball from a very early age.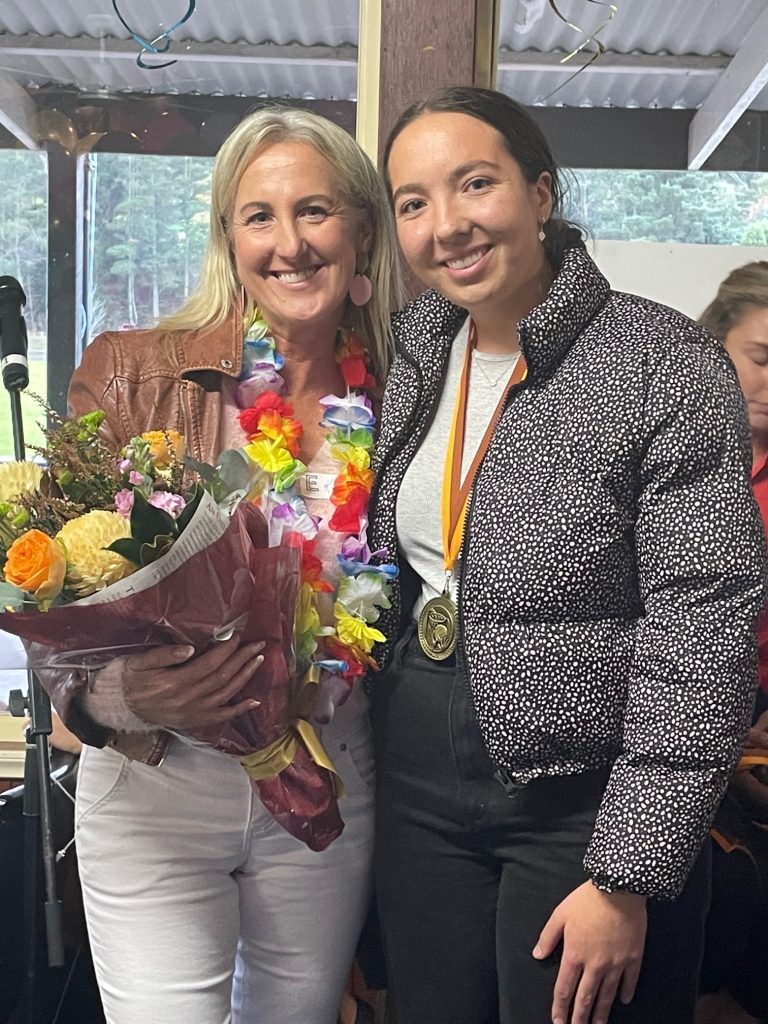 Later in the afternoon, milestone awards were made to three long-serving and valued netball players who have been with the Hawks for years.

Netball, unlike football, only had official games played counted for the past eight years.

The recipients were Brittany Bowen (107 recorded games), Sarah Smith (114) and Maddy Staresina (117), but actually many more.

Their contributions on and off the court for the Hawks over many seasons were warmly acknowledged.

OUTSTANDING LEADER

The new Julie Gove Medal is for outstanding club participation and leadership, and Julie was there to summarise how she first became involved with the Hawks 24 years ago, and is still going strong.

The senior committee had 11 votes to decide the inaugural winner, and the recipient was vice-president and long-time netball coach Anne-Louise Lindner, whose fundraising abilities were also documented.

Hawks' president James Chettle praised Ms Lindner for her expertise and involvement, and willingness to take on responsibilities.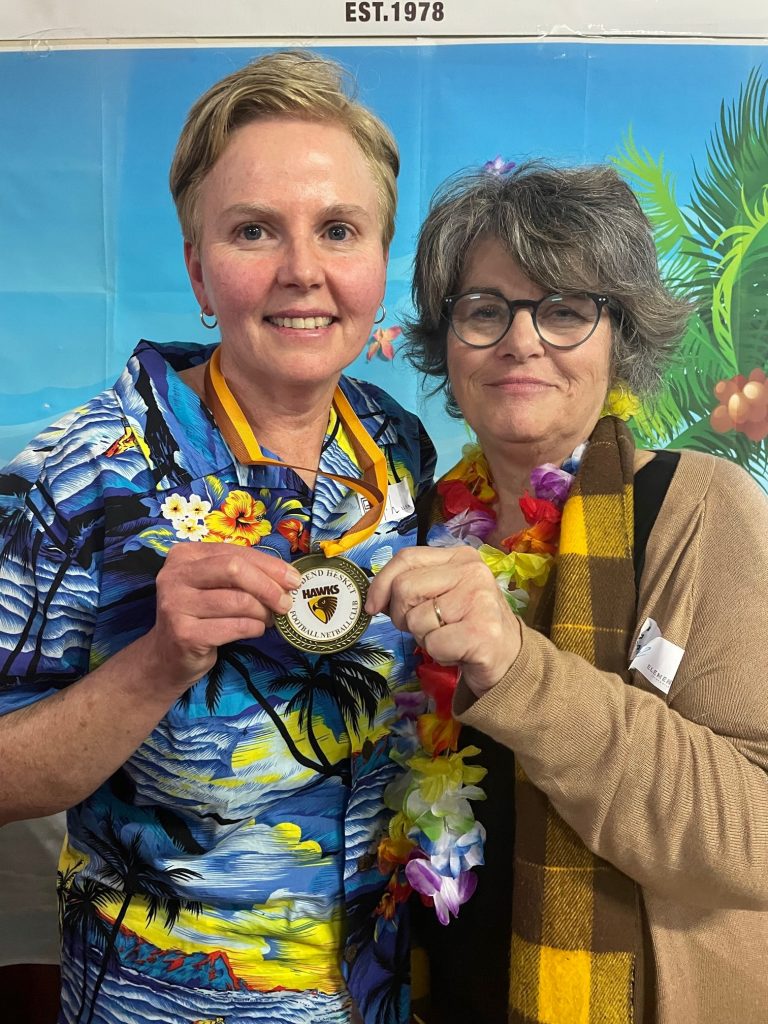 From the times when Woodend-Hesket was largely regarded as "a men's club", great progress had been made.

Growing up in Whittlesea, Chloe Malloy was the only girl playing football with the junior boys; she had the chance to take up a valuable basketball scholarship in the United States, but ultimately decided she preferred Australian Rules with the AFLW making great progress in recent years.

Chloe and Madi Browne both spelt out the opportunities that can arise both on and off fields/courts for talented players. Media involvement is one such field.

Near the end of proceedings, an autographed football and netball were auctioned, quickly bringing $950.
Organisers express thanks to all who attended, or supported the function, dubbed 'Women at the Nest', in any way.