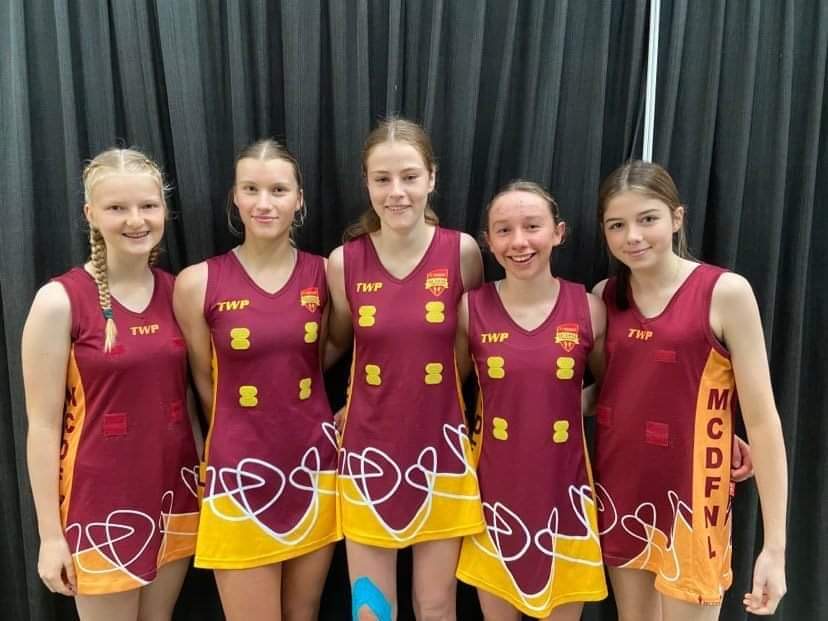 The Harcourt Seniors dealt Maldon FNC its second loss of the year at the Bill Woodfull Reserve last Saturday.

Determined to bounce back from their own 20-point defeat at the hands of Natte Bealiba the previous week, the Lions threw everything they had at the Dons from the first bounce, kicking 5.1 to 0.2 to hold a commanding 29-point lead at the first change.

A shell-shocked Maldon broke the shackles in the second term reviving to kick 2-4 to the Lions 2.3 in a much more even quarter. Despite this the home side still trailed by 28 points at the long break.

The arm wrestle continued in the third term with the Dons only managing one major, while Harcourt kicked another 2.1.

At three-quarter-time the visitors led by 35 points.

The final term was all one-way traffic with the Lions kicking another 1.3 while holding the home side to a solitary point to win by 43 points.

Maldon 0.2, 2.6, 3.6, 3.7 (25) to Harcourt 5.1, 7.4, 9.5, 10.8 (68).

Best for Maldon were Adam Robinson, Billy Johns, Max Johns, David Wilson, Bailey Muscat and Kyle Winstanley.

Best for Harcourt were Kristian Bruce, Bryce Fletcher, Joshua Hogg, Sam Kerr, Cameron Anderson and Edwards Coulthard.

Newstead had a good win over the Avoca Bulldogs to the tune of 19 points.

Newstead grabbed a six-point lead in a low-scoring first quarter and got on with the job in the second term kicking 4.5 to the valiant Bulldogs' three for the term.

Avoca dug deep in the third quarter kicking another 2.2 to the Steaders one for the term and 11 points separated the teams at three-quarter-time.

The Bulldogs kicked another two goals in the final quarter but Newstead continued to pepper the goals and added 3.4 to claim the win.

Newstead 2.3, 6.8, 7.8, 10.12 (72) to Avoca 1.3, 4.3, 6.5, 8.5 (53).

Best for Newstead were Anthony Robins, Oscar Lynzaat, Kieran Sait, Cordie McKendry, Aidan McConachy and Harrison Harbrow.

Campbells Creek made the trek to Talbot and had another challenging day against the Hawks managing to get just three points on the scoreboard despite their best efforts to convert opportunities into goals.

The scores did not reflect the Magpies' endeavour all over the field.

Final scores were Campbells Creek 0.0, 0.1, 0.1, 0.3 (3) to Talbot 4.3, 8.5, 13.6, 18.9 (117).

Best for Creek were Dylan Stevens, Kyle Gellatly, Tyson Williams, Joel Leech, Jayden Humphrey and Craig Davies.

In other matches, Natte Bealiba defeated Lexton, Navarre beat Royal Park and Carisbrook accounted for Maryborough Rovers.
NETBALL
On the netball court the Maldon A Grade side also went down to a dominate Harcourt 27-72, Newstead 44 lost to Avoca 56 and Campbells Creek 56 netted a terrific win over Talbot 33.
In other matches, Natte Bealiba 53 d Lexton 31, Navarre 23 lost to Royal Park 29 and Carisbrook 60 had a big win over Rovers 31.
INTERLEAGUE REPS
It was a big weekend for the Harcourt club with five young netball superstars also proudly representing their club and the MCDFNL at interleague competition. Congrats go to Tegan McKay and Madeline Springate who were selected in the Under 15s interleague squad and Rhian Selwood, Aria Jumpertz and Sophie Jarvis who were selected to be part of the Under 17s squad.
ROUND EIGHT
MCDFNL sides enjoy a spell this long weekend before round eight matches on June 18 when Lexton hosts Maldon, Avoca welcomes Natte Bealiba, Harcourt v Carisbrook, Maryborough Rovers v Trentham, Dunolly takes on Talbot, Campbells Creek hosts Navarre and Royal Park v Newstead.