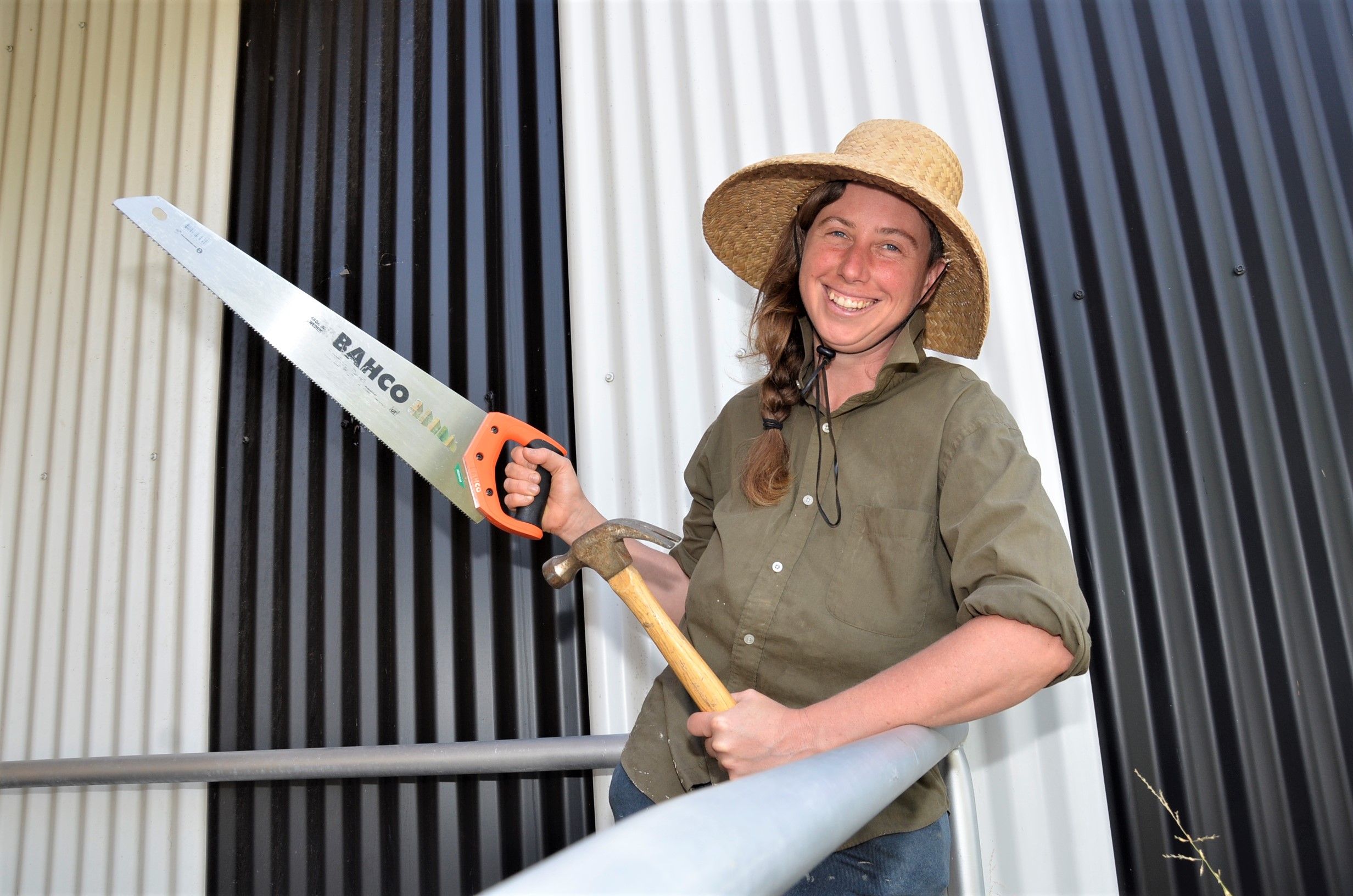 A new course aimed at equipping local women with handy fix-it skills is among the diverse swag of offerings to be found in Castlemaine Community House's new semester course guide.

Leading the new Handy Me (For Women) course that's set to start in coming weeks is Perry Campbell.

Perry is a qualified carpenter with an international background in site-sensitive natural and traditional building techniques from around the world.

Perry is also leading another community house course called Eco-Carpentry and Natural Building, likely to especially appeal to those interested in sustainable, landscape-sensitive approaches to building and design.

Particularly when it comes to the four-session Handy Me (For Women) course, Perry says building up confidence to tackle those niggling home fix-it tasks is a main goal.

"The main thing is self confidence to tackle projects at home," says Perry, who started out 12 years ago working in furniture making and design in Hobart before travelling to Canada to complete a natural building collective internship.

The Chewton-based Perry then notched up plenty of professional development around the world, focusing on traditional building techniques and vernacular architecture.

It's been a globe-trotting process of practical skill acquisition in locations spanning Morocco, Portugal, Germany, Scotland, Indonesia and the US – and they're skills Perry is now keen to share with others.

"It's really open to everyone," Perry says of the Eco-Carpentry and Natural Building course that's been attracting plenty of interest and runs from the end of this month through to mid-June.

"It might also be of interest to people who are keen to explore a career or a sideline in building or handy person projects."

Community development coordinator at Castlemaine Community House, Kez Jennings, says the newly released semester one course guide offers a diverse range of courses at both Maldon Neighbourhood Centre and Castlemaine Community House.

They range from art, craft and design, to digital literacy, health and wellbeing, languages and cookery.

There's also a range of bus tours, isolation-breaker walks, and even a night sky appreciation society offering after-dark activities.