Aimee Timpson likes to colour outside the lines and harness her creativity to express deep and often painful emotions as well as observe daily issues that impact her personally.

Her multi-skilled approach to any creative undertaking helps to deliver art that makes people look twice, linger and contemplate. And while the themes she explores may be dark, her digital mixed media work is usually awash with vibrant colours and defined by edgy whimsical images.

Aimee, from Gisborne, has created a five-minute video, Audacity of Hope, for an Art Bomb project being launched by Macedon Ranges Suicide Prevention Action Group.

She wants her artwork to encourage and normalise conversations about mental health.

"I also hope that my art can bring joy, answers and support for people," she says.

Audacity of Hope, one of four Art Bomb installations across the shire, is in a window adjacent the Macedon Ranges Shire Council office in Kyneton. It will feature at the launch event on March 2.

"At the moment each brush stroke is meditation for my mind. Each opportunity I have to make art is a time for me to be me," Aimee says.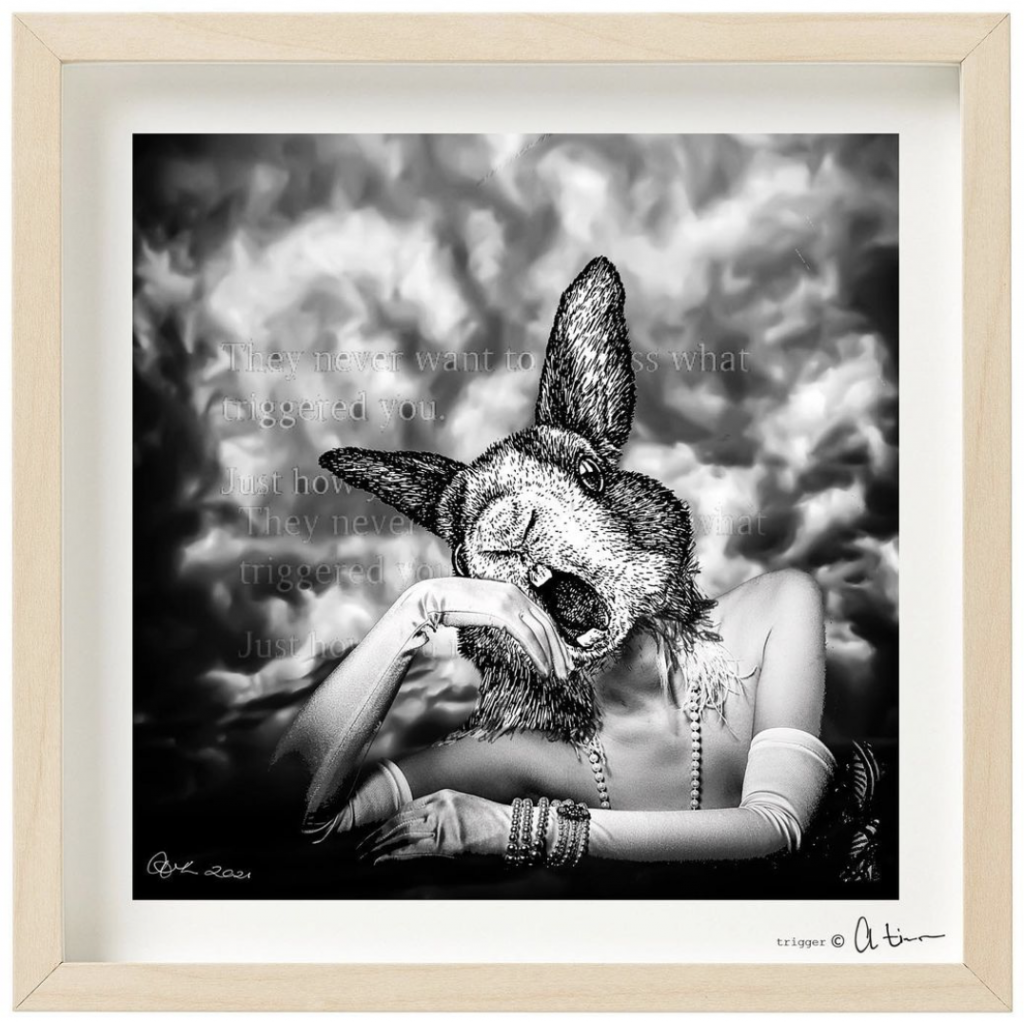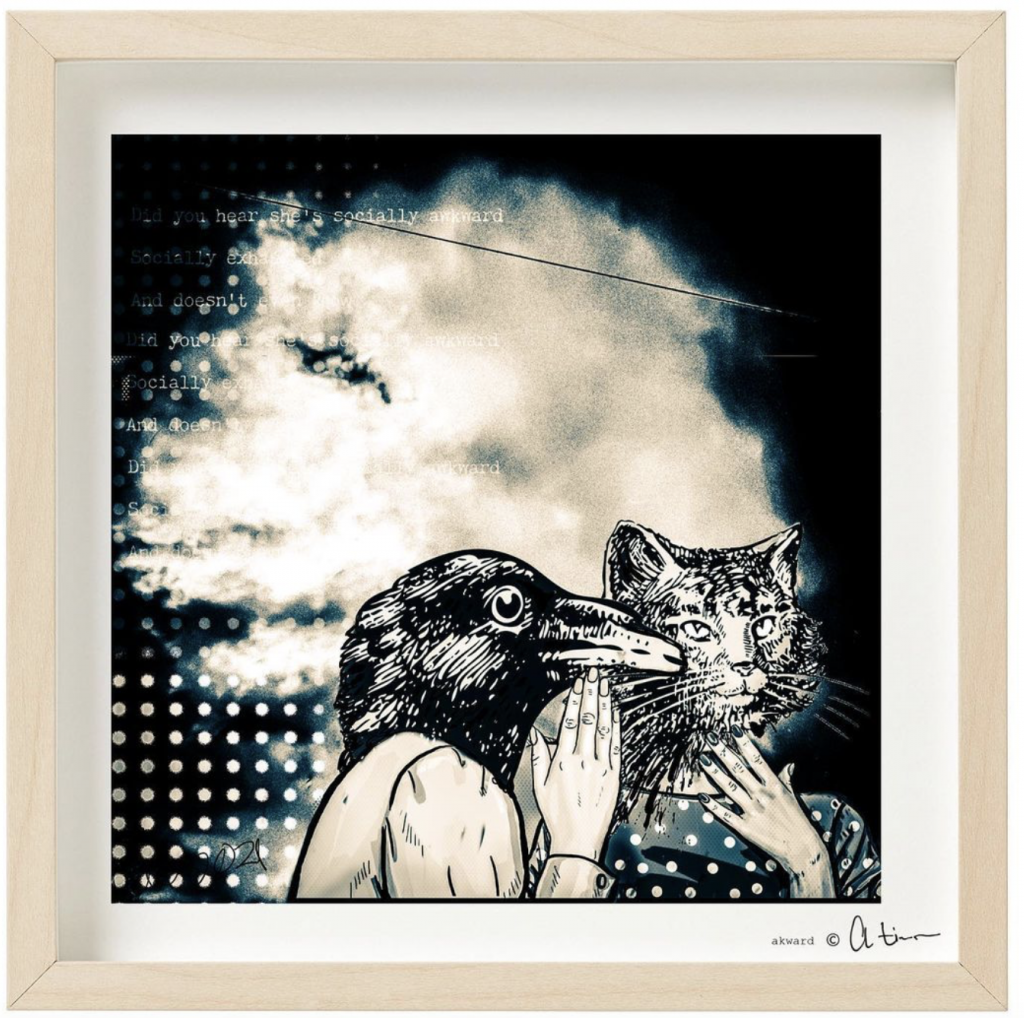 Kyneton artist, Lachlan McKenzie, has also created an artwork that draws inspiration from challenging times in his life.
His oil painting, A Path Upward, is on display at the Romsey Hub.

Lachlan has struggled deeply with poor mental health. He says that in the past he often did not realise how unwell he was until he was in a crisis.

"My experiences have etched a sensitivity onto the lens through which I work," he says.

"They encourage me to take a moment, breathe and recognise the threaded web of life that sits about us at all times – and to take hope and humility in equal doses in recognition of that fact."

A QR code will link all of the artworks to information about the artists and their own lived experiences of mental health, as well as information on local services, resources and training. The art will be displayed until the end of March and sold via the MRSPAG website: www.mrspag.com.au

The other Art Bombs – also funded by the North Western Melbourne Primary Health Network – are installed in Woodend and Gisborne.

The Key by Mark Ingall is outside Holgate Brewhouse, corner High and Anslow Streets, Woodend.

Stay While I Swing by Fiona Farrugia is outside The Corner Coffee Bar, corner Brantome and Hamilton Streets, Gisborne.

The Art Bomb public launch is on Wednesday, March 2 at 11am in the courtyard of the Macedon Ranges Shire Council office at 129 Mollison Street, Kyneton. All welcome.
Join the conversation
The Macedon Ranges Suicide Prevention Action Group invites all local residents and workers to join a Community Conversation on Wednesday, March 9 from 6pm at The Vic Hotel, Woodend.

It is an opportunity for ideas to be shared about MRSPAG's focus in 2022.
Guest speaker for the evening is Jeremy Forbes, co-founder and CEO of HALT – Hope Assistance Local Tradies.
Everyone is also welcome to attend the AGM at 8pm.

RSVP to chairperson@mrspag.com.au is essential for catering and COVID safety planning.